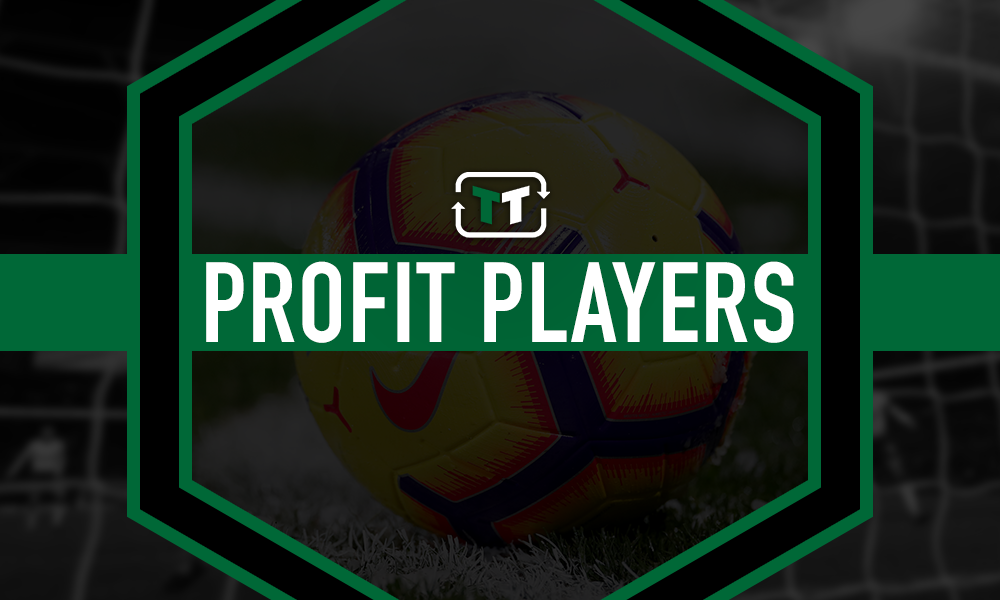 This article forms part of our Profit Players feature series, which is where Football Transfer Tavern takes a look at how well a player has fared since being signed or sold, using statistical figures and statements from pundits to prove how good of a deal the club managed to achieve.
With Maurizio Sarri's arrival from SSC Napoli last year, Chelsea were quick to return to the Serie A side looking to snap up one of the San Paolo natives' top talents and soon brought Manchester City target Jorginho to Stamford Bridge.
Chelsea director Marina Granovskaia hailed £50m (via Goal) Jorginho as "one of the most coveted midfielders in Europe" when announcing his arrival, having beaten Manchester City to the punch after the Etihad Stadium outfit thought they had his services locked down after being reassured by the midfielder's agent that the move was on the cards.
Pep Guardiola's Citizens were left unimpressed by news of his arrival in West London, but a year on it was onlookers who had been left unimpressed, with questions raised over whether or not Jorginho was a misunderstood genius or simply not cut out for the Premier League.
Questions were asked of Jorginho's worth to Chelsea at the end of his first year in England, as the Brazil-born ace ended his maiden campaign with 3,118 passes to his name (WhoScored) but no assists to show for any of them, as his long balls often failed to hold the same clinical direction as his others.
The Italian was not a long-range goal monster, either, with the 27-year-old unleashing just 19 shots all season in the Premier League – two of which found the back of the net. (Premier League)
Was that the role Sarri wanted Jorginho to play, though? Most certainly not. He wanted his former Napoli star to be the pacesetter of his regeneration of the Stamford Bridge natives, and dictate proceedings from the centre of the field which meant N'Golo Kante had to be moved into a wider role.
Gary Lineker was dismayed by the suggestion that Kante could not do the role with which Jorginho was tasked when Sarri hinted as much in January, but opinions are starting to change of the Italian midfielder now that Frank Lampard is in charge at his former stomping ground.
Jorginho is still serving as a deep-lying playmaker in the centre of the field, and has impressed many by emerging as one of the best defensive midfielders in the Premier League, ahead of Liverpool's Fabinho and Man City's Rodri on several metrics.
The Blues ace has won more tackles than his counterparts at Anfield and the Etihad Stadium, averaged a higher success rate with his attempts, and penned vastly more interceptions, recoveries and accurate final third passes.
Many Chelsea supporters have taken to Twitter to suggest he would be a worthwhile future captain should Lampard look to take the armband away from Cesar Azpilicueta, too, as Jorginho is now offering leadership to his teammates as he continues to paint a better image of himself and write favourable memories at Stamford Bridge.
Lampard is clearly a fan of the Italian, as well, as he named the 27-year-old as one of his designated penalty takers after Jorginho fired home from the spot against Brighton & Hove Albion, and told talkSPORT: "Jorginho's very confident and we made the decision he is the penalty taker. He wasn't on the pitch the other day and hence Pedro takes them.
"I don't mind in having different penalty takers, but when Jorginho's on the pitch, he can take them and if he takes them like today, he can keep going."
Jorginho's worth to Chelsea is not only growing on the pitch but also in his market value, as he has seen his TransferMarkt valuation rise from £45m at the time of the Blues' costly capture to £58m – a figure that should only increase the more he influences proceedings and certainly if he is handed the armband.
Chelsea fans, should Lampard name Jorginho your captain over Azpilicueta? Let us know in the comments below…
Like what the TT have on offer? Sign up for more Chelsea notifications!