Why Chelsea need to be wary of Harry Wilson and Mason Mount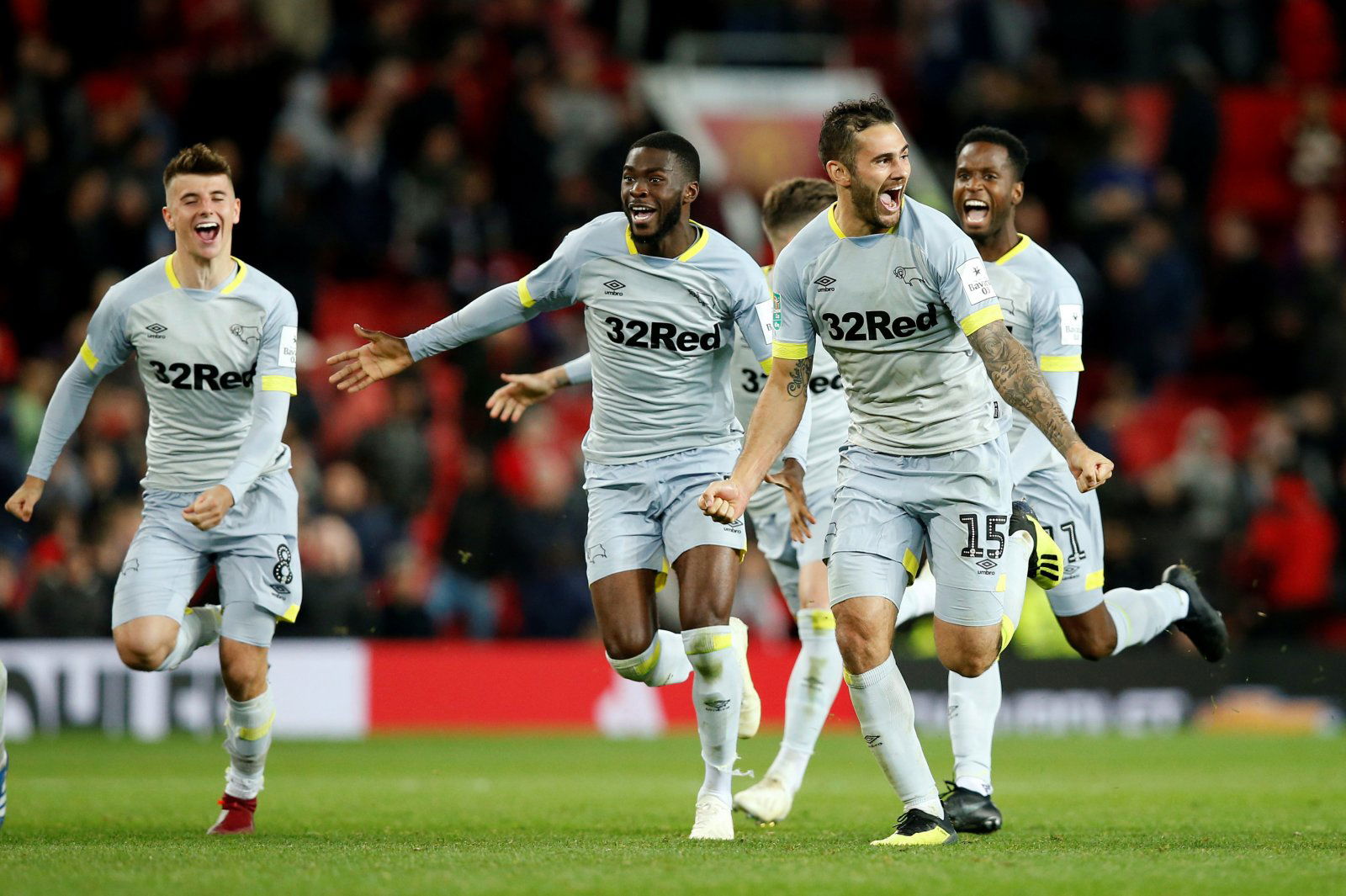 Chelsea host Derby County in the Carabao Cup on Wednesday evening and while most of the attention will be on the return of Frank Lampard to Stamford Bridge as the manager of the Rams, the Blues will need to be more than cautious of the threat that players like Harry Wilson and Mason Mount pose.
Derby made sure of a historic result at Old Trafford last month when they defeated José Mourinho's Manchester United in the third round of the competition. Although the club from the Midlands won the encounter on penalties, it was the performances of Wilson and Mount that made it quite upsetting from a United perspective.
Wilson, who is on-loan at Derby from Liverpool, scored a spectacular free-kick in the second-half of that match, putting his team back in the contest. He has since carried that form for both club and country, continuing to score from far out in Wales' Nations League win over the Republic of Ireland earlier this month and Derby's 4-1 thumping of West Bromwich Albion last week.
Mount on the other hand has been an under the radar stalwart for Lampard this season. Also on-loan at the club, from Chelsea, the 19-year-old has been operating well in the midfield, similar to how his current manager did in his days at the London club. It is no surprise why many Chelsea fans have labelled Mount as the club's future Lampard due to his constructive style of playing.
Lampard though, would have been doing his homework on how Chelsea play under Maurizio Sarri and would have clear instructions for Wilson and Mount for how to expose the Chelsea defence and remain composed in their midfield partnership with the 31-year-old Tom Huddlestone.
Wilson and Mount, and the whole of the Derby team for that matter, would be seeing the match as another opportunity to topple a big club, but if Sarri's men were to avoid United's embarrassment then they will have to track the movements of Wilson and Mount.