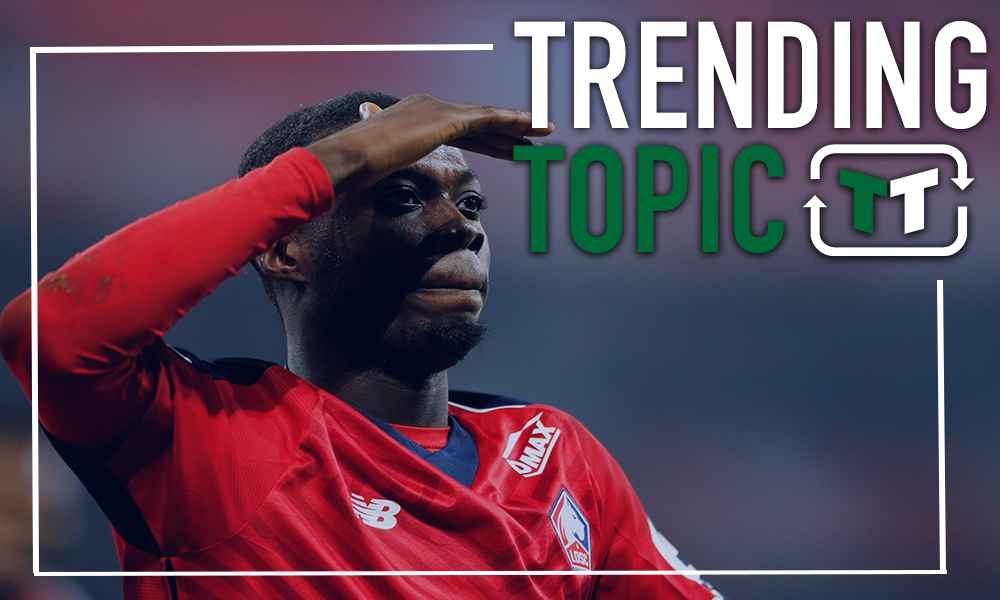 It's been far from a good season for Chelsea, with Maurizio Sarri struggling to make an impact thus far at Stamford Bridge. They've simply not been as lethal or consistent as they have been in the past, with the Blues, for the first time in recent memory, currently not amongst the best teams in the country.  It's a surprise, then, that the Blues are looking to bring in one of Europe's most impressive players so far this season. 
A recent report from the Mirror has reported that Chelsea are looking at Nicolas Pepe of Lille, who has enjoyed a brilliant season at Stamford Bridge. The talented Frenchman has emerged as one of the best players in France, and in truth, it's clear that he deserves to play for a much bigger team. 
A move to Chelsea, though audacious, would tick a lot of boxes for the Blues, and his arrival would help to begin a much-needed rebuild within the Stamford Bridge attack.
For starters, as reported by the Mirror, Pepe is being viewed as a replacement for Eden Hazard. The Belgian could be off to Real Madrid, and his departure alone would leave Chelsea in desperate need of major improvement in the attack. Pepe, in many ways, would be an ideal replacement, given his brilliant return in Ligue 1 this turn. With 19 goals and 11 assists, few players in Europe can come close to his overall goal contribution.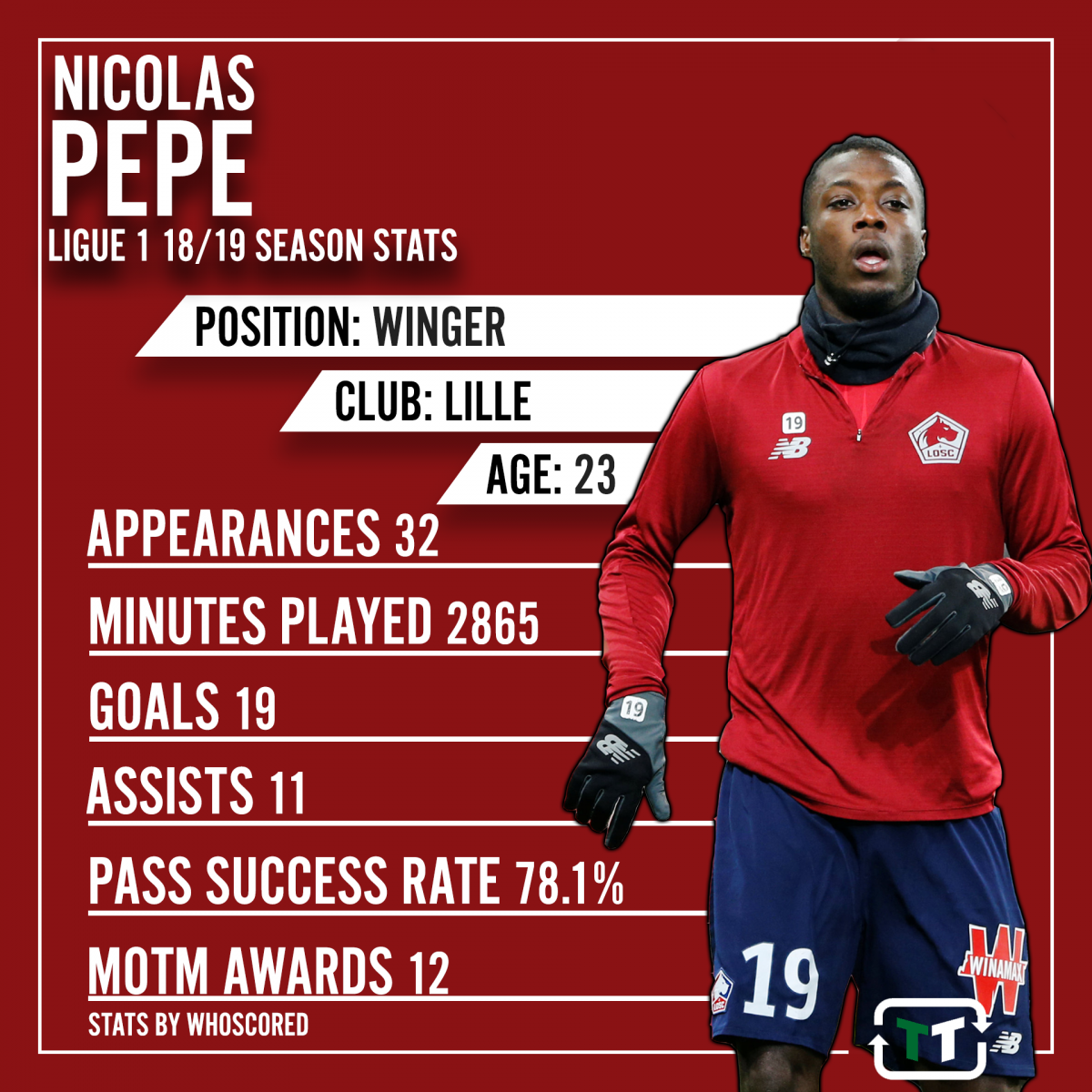 Beyond that, though, Pepe could go far beyond just taking over from Hazard. Beyond the Belgian, there's further improvement needed at Stamford Bridge, namely with regards to the duo of Willian and Pedro. Two of Chelsea's older and more experienced players, the pair haven't been good enough at Stamford Bridge this season, and that's been a key reason why the Blues have struggled so much going forward. Hazard has had to take all of the attacking weight on his shoulders – and that can't continue.
Pepe would be a fantastic start in Chelsea's pursuit of replacing Willian and Pedro, and he'd add some much needed youthful exuberance to the team. When combined with the likes of Callum Hudson-Odoi and the incoming Christian Pulisic, Chelsea would have a core trio capable of being the main men for the best part of a decade, and that's much needed.
This report seems to highlight that, finally, Chelsea are thinking about the future, at least with regards to their attack. They're looking to improve the options at their disposal, rather than sticking with what has served them well thus far, and that can only be a good thing for the Blues. Pepe is one of Europe's best young attackers, and if Chelsea were able to bring him in, it would put down a real marker for their intentions – whilst also transforming the attack at Stamford Bridge.
Chelsea fans – would he be a good signing? Would you add another player? Let us know below!