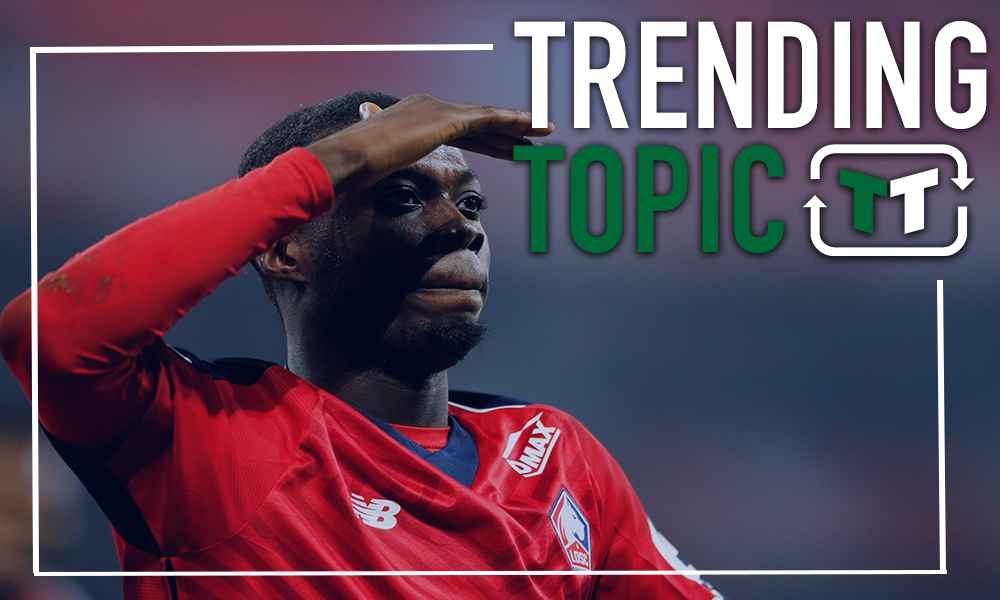 For too long, Chelsea have spent their time and energy on the wrong targets in the transfer market. Back during Roman Abramovich's early days, only the best was good enough, and as a result, some of Europe's best moved to Stamford Bridge. But now? That's not the case.
Indeed, over the last few seasons, Chelsea have signed players that simply haven't been up to par. From Michy Batshuayi to Alvaro Morata, Tiemoue Bakayoko to Danny Drinkwater, it's fair to say that the Blues have had far more failures than they have had hits in recent seasons – and so it's no surprise that they've, as a result, dropped down the Premier League table. All of these players have regressed since moving to Chelsea, and that's all you need to know about how poor Chelsea's recent business has been.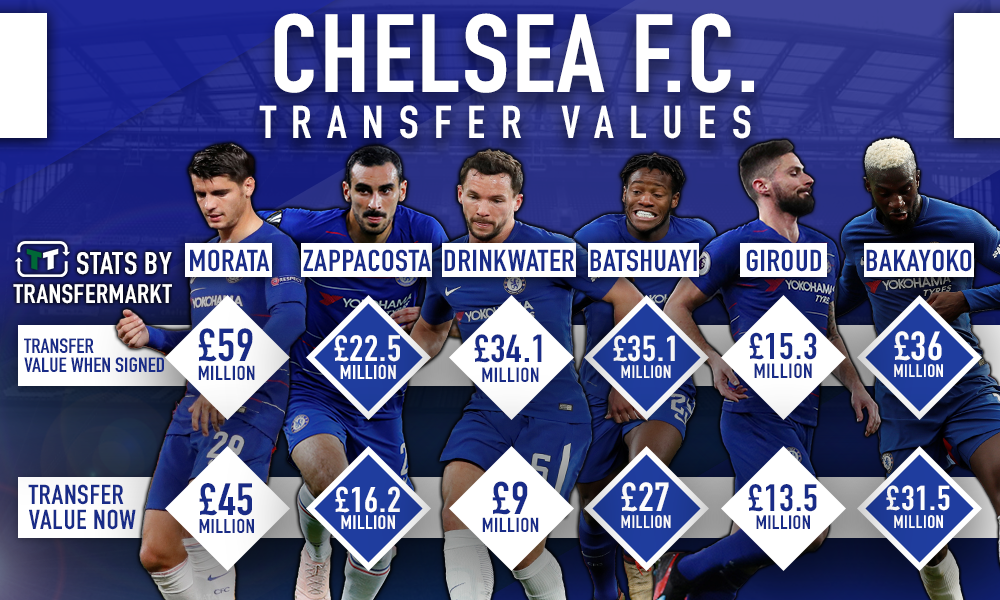 What's the reason for that? Well, at this stage, it's unclear. Of course, the transfer market has changed in recent years, and mediocre players cost more than the top players did a decade ago, but even so, it was clear quickly that the likes of Danny Drinkwater and Alvaro Morata simply didn't suit the Blues. The only thing that is evident is that Chelsea weren't signing Europe's premier talent.
That, obviously, can't continue. Chelsea desperately need to get back amongst the best teams in England, and unless their transfer strategy changes, that won't be happening. Fortunately, the latest target that Chelsea have would certainly put them back amongst Europe's best.
According to the Mirror, Chelsea are keen on Lille attacker Nicolas Pepe, who looks set to be Europe's next breakout star. He's been one of Europe's best performers this term, having bagged 19 goals and 11 assists in Ligue 1 – far surpassing anyone else at Chelsea, other than Eden Hazard.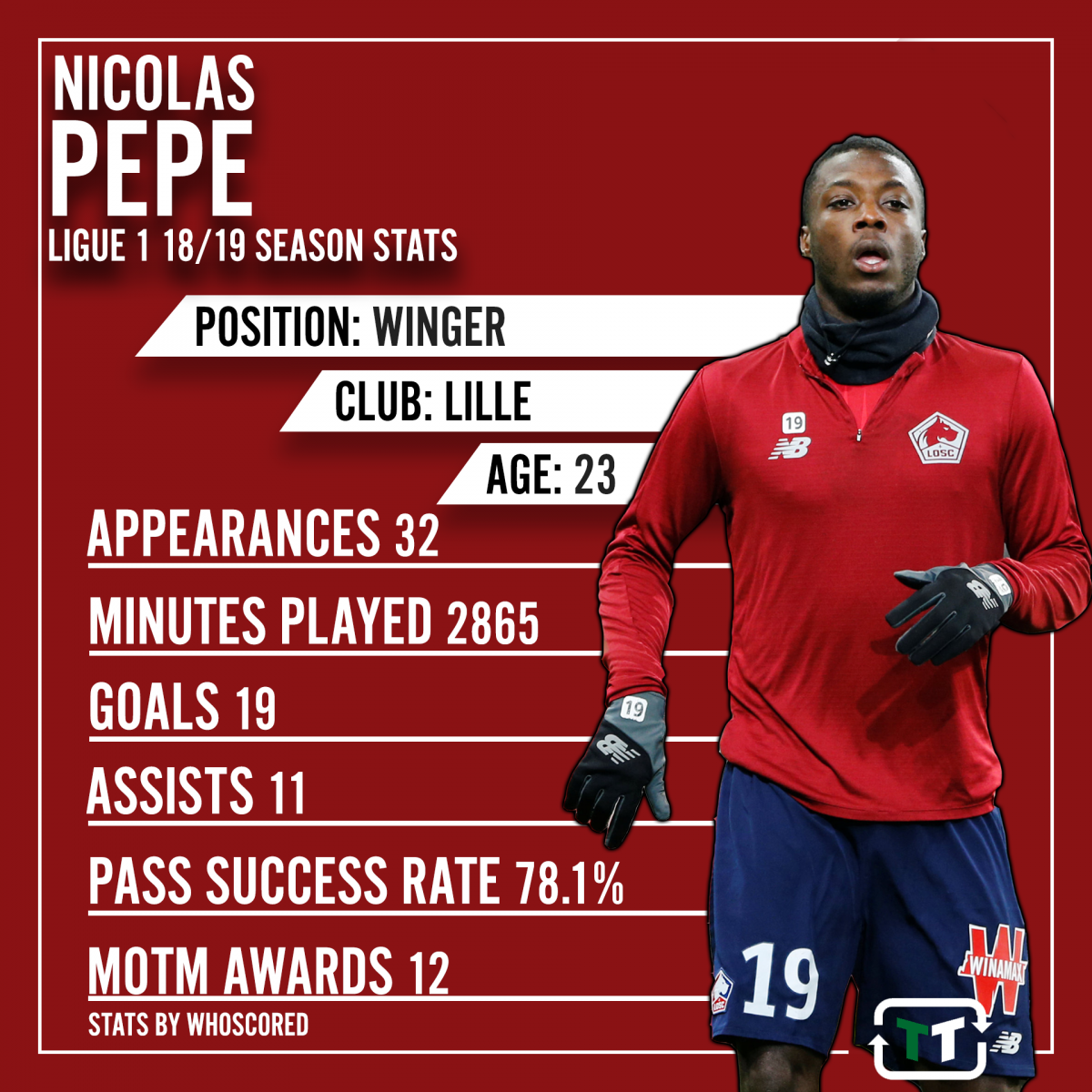 Of course, targeting him and signing him are two different things, but the intention is there, and for Chelsea, that's more than they've had for a couple of years now.
Clearly, the Blues are fed up with their players not performing, and their transfer strategy is changing as a result. Their focus is on someone like Pepe – a genuine future star – ahead of someone like Danny Drinkwater, who most supporters would have groaned at when he signed for the club. Is Pepe guaranteed to be a success at Chelsea? Of course not, but it's certainly a lot more encouraging to see the Blues moving for someone that has looked so good over the last year or two as opposed to yet another average talent.
This is great news for fans of the club. If they're to have any chance of impressing next season, the personnel that they're targeting must improve, and if this is a sign of things to come, fans can rest easy at night knowing that the Chelsea board have it under control.
Chelsea fans – thoughts? Let us know below!