The Chelsea fans in the Transfer Tavern have had to deal with a slow summer so far, but perhaps it will begin to pick up over the next few weeks. June will be the only month in which the Blues' brass have no football to focus on, and so the focus can solely be on matters off the field.
Unfortunately, though, the matters off the field are very significant. Managerial uncertainty, combined with their side's poor form last term, means that a lot of changes could be coming over the next few weeks.
They don't have a lot of time, but they need to get a lot done, and so what they get up to in June could even determine how well they do next season.
It remains to be seen what the club will look to do, but it's fair to say that fans have a pretty decent idea of what they want to see. They want to see some big names move to the club, and they want their side's managerial situation to be resolved.
But what would the perfect June look like?
Maurizio Sarri Signs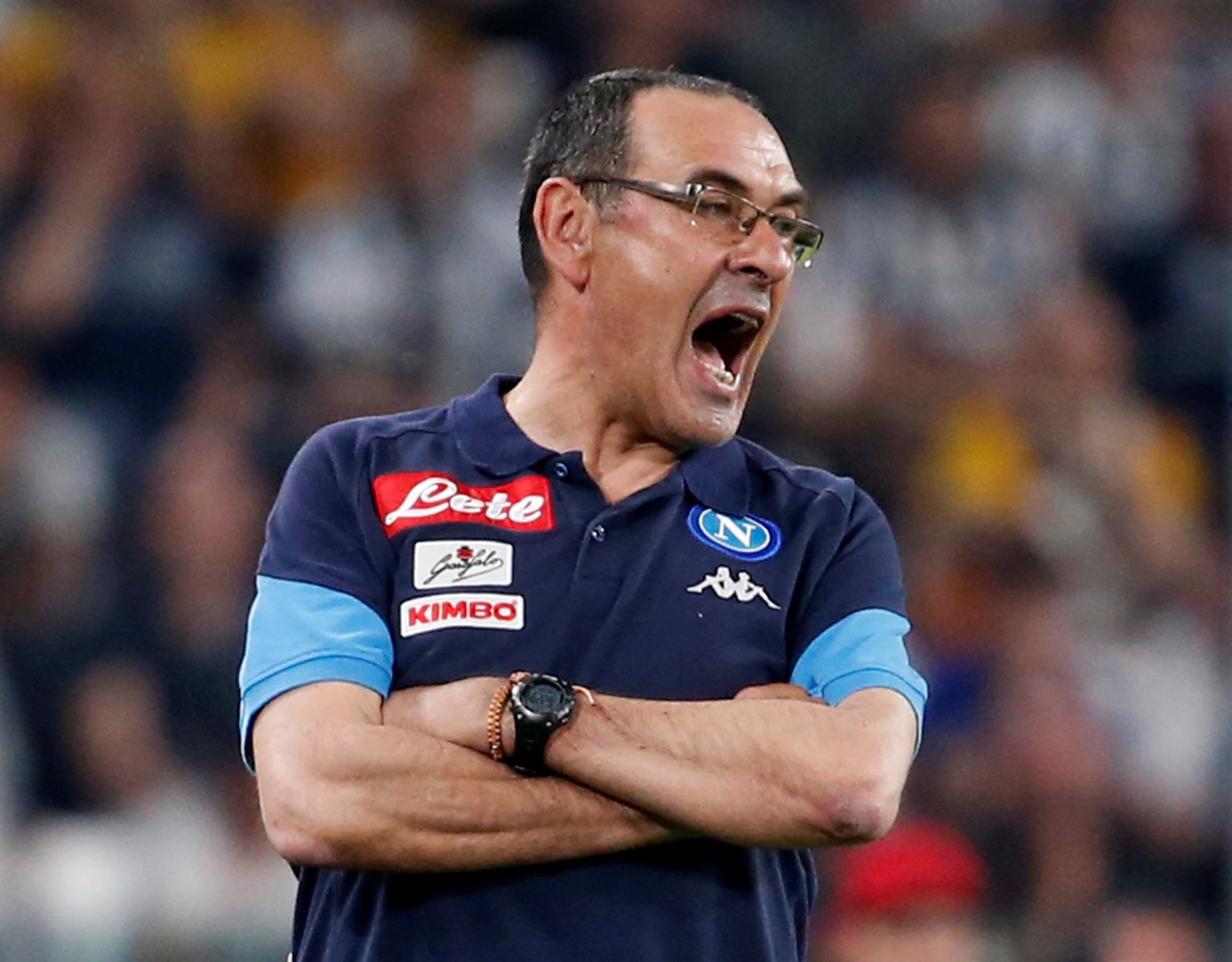 Chelsea's managerial situation is tough to predict. Antonio Conte has, seemingly, been left in the dark regarding his future, and at this point, that could change at any given moment.
Regardless, the Blues need to make a decision either way, and a move for Maurizio Sarri would, arguably, be best for business.
Chelsea need an authoritarian – a man that can sort the squad out. They also need someone that will delight fans with their playstyle, given that Antonio Conte has typically preferred a slower, more defensive style.
Sarri ticks all of the boxes.
Eden Hazard Stays
It's unlikely that Eden Hazard will be leaving this month, given that the World Cup will be his priority, but every month that Hazard stays at Stamford Bridge will go down as a win for the Blues.
He's one of the few players that can genuinely change the game at any moment, and regardless of who comes in, keeping a hold of him is more important than anything else.
Mauro Icardi Signs
Chelsea's attacking situation needs resolving.
Alvaro Morata didn't fit in as expected over the last year, and it truly wouldn't be a surprise to see him leave the club.
Even if he stays, though, Chelsea need more attacking depth – and someone like Mauro Icardi would be a sensational signing.
He bagged a remarkable 29 league goals last season, and that's a testament to his quality.
Chelsea wouldn't be able to do better.