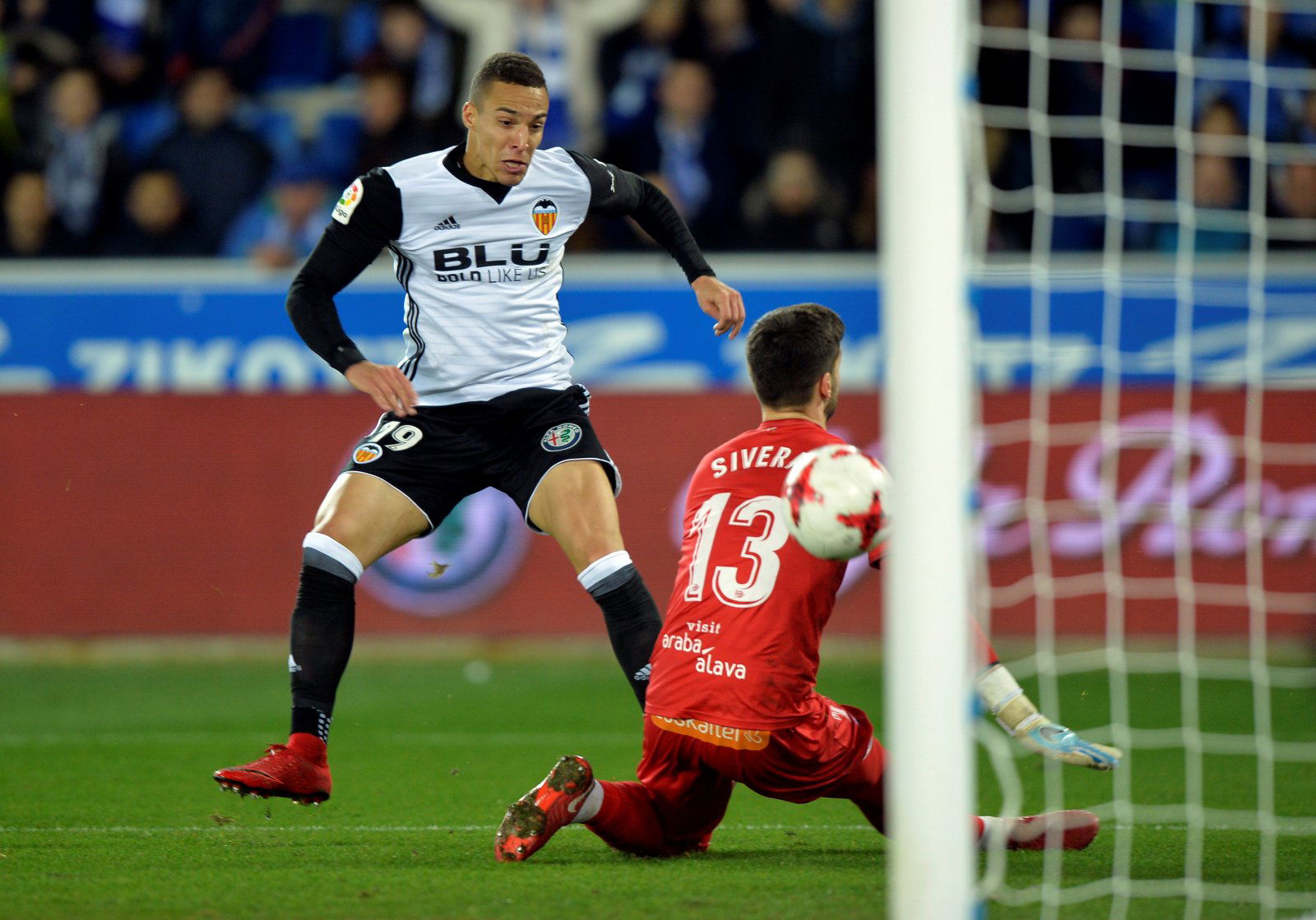 Leicester City continue to go along quite nicely in the Premier League this season, with the Foxes seeing off champions Man City last time out with a 2-1 win.
In a traumatic season off the field for the former title winners, Leicester continue to impress, and some of their big name signings are really looking the part now, while old stagers like Jamie Vardy and Wes Morgan continue to impress for the club.
However, there comes a time when the club will need to push on, and they are not averse to taking the odd risk in the transfer market.
That's why we at the Tavern think that signing a quality striker might well be the ideal way forward for the Foxes, and we think that Claude Puel should be looking at making a move for Valencia star Rodrigo.
The Spanish striker, who is still only 27, is one of those players who seems to have been around for longer than many think, but he remains a class act all the same.
Valued at some £30m by Transfermarkt, Rodrigo might well relish the chance of a moving to England, and a club like Leicester gives him the chance to become something of a cult hero if things go well for the Spaniard.
Classy with the ball, a lethal finisher, and quick in behind defenders, Rodrigo would be a superb addition for many clubs. Whether a club like Leicester can tempt him to move from one of Europe's giants though, is another thing.
There's no reason for the Foxes not to make their move though, and if they could pull it off, they'd have a quality operator on their hands.
Leicester fans, what do you think? Good signing? Let us know in the comments!