There have been some rather tall Premier League players over the years. There's been that many that Peter Crouch only just scraped in! Here's the biggest five.
5. Peter Crouch 6FT 7 INCHES (Tottenham, Liverpool)
There's nothing quite like watching a skinny beanpole of a man dancing like a robot is there? Despite being the same size as former Villa keeper Stefan Postma, Crouchy gets into the top five for his unique dance skills.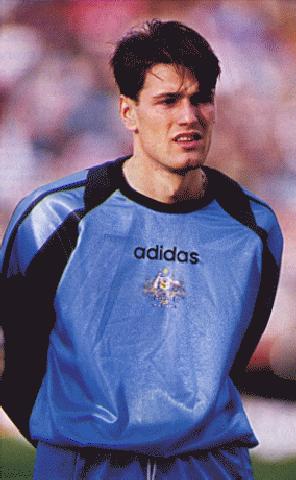 4. Zelijko Kalac 6FT 7 ½ INCHES (Leicester City)
Australian Kalac made a whopping three appearances for Leicester during the 1995 / 1996 season. That's one appearance per 2FT 2 ½ INCHES of Aussie goalkeeper.
3. Stefan Maierhofer 6FT 7 ½ INCHES (Wolves)
Maierhofer played eight league games for Wolves last season and despite towering above most defenders could only score one goal. He really was rubbish. He is currently still contracted to Wolves but is on loan at MSV Duisburg.
2. Nikola Zigic 6FT 7 ½ INCHES (Birmingham City)
What is it with midland teams having really tall, non goal scoring strikers? Zigic signed for Birmingham at the start of the current season and so far has no league goals in five games. The six million pound signing's only goal for his new club was in a 3-1 win over MK Dons in the League Cup.
1.Yang Changpeng 6FT 8 ½ INCHES (Bolton Wanderers)
OK so he never actually made an appearance for Bolton but he was on trial with them, and he's six foot eight! Twenty one year old Changpeng was given a month's trial at Bolton in 2006 aged just seventeen. The stereotype-quashing giant is dubbed 'China's Peter Crouch'. How inventive.

Follow me on Twitter – http://twitter.com/CraigMorris21