Crystal Palace: Fans react to award which shows Wilfried Zaha as more than just a top player
Many Crystal Palace fans have bigged up star player Wilfried Zaha not for his footballing talents, but for his charity work and his generosity. 
Will this be Wilfried Zaha's final season at Crystal Palace?
Yes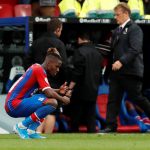 No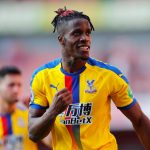 The 26-year-old winger won the Philanthropic Endeavour award in the Best of Africa Awards 2019.
According to the Palace website, the winger joined N'Golo Kante and Croydon-born Stormzy at the Rosewood Hotel to celebrate the figures who support social-economic and ethical development across Africa.
Wilfried Zaha revealed in 2015 that he gives 10 per cent of his wages to charities across the UK and Ivory Coast (the Independent), proving that the winger does more than just bring smiles to the faces of Palace fans every week.
Zaha has yet to score this season, but he is still having a relatively successful campaign. Palace are currently sixth in the league with Zaha starting every game apart from the first, registering just the one assist.
Despite his lack of goal contributions, WhoScored still rate Zaha as the standout player in the squad, suggesting that Zaha has been the best player (out of players that have played more than two games), giving him an average rating of 7.08/10 for his matches so far.
The Palace website states that Zaha was selected for being a "Professional athlete who has demonstrated exceptional vision, passion, and commitment to leadership, developing or supporting a measurable paradigm.
"The reason he won this award is we see him as truly an outstanding individual who we celebrated for his remarkable generosity and sense of purpose in the field of philanthropy.
"Not only does he donate 10% of his salary to charities in Cote D'Ivoire, he also assists in initiatives that support the education and wellbeing of young Africans."
Palace fans loved to see Zaha get the recognition he deserves for what he does off the field, as you can tell below.
And ruins the lives of West Ham fans

— Max (@jaxmenner) October 7, 2019
10% of his salary is a lot of money too. Around £500k a year to that charity. Top lad.

— Sy Sez (@SuperSySez) October 7, 2019
This gets nowhere near enough media attention

— Cem Tuna (@cemmyt88) October 7, 2019
Complete package, @wilfriedzaha

— Michael Prindiville #Worlds2019 (@mikeprindi) October 7, 2019
Decent human being. This should be back page in all media. Well done @wilfriedzaha

— LMG (@LewisGillam82) October 7, 2019
So proud of what a great young man and role model that my football club has helped to develop – this gets nowhere near enough media attention.

— Graham McKay (@gasman_g) October 7, 2019
Well deserved. Wilf your a great role model to Croydon youth.

— Kenneth McCallum (@McCallumKenny) October 7, 2019