Crystal Palace: Fans believe Jordan Ayew should be given more credit after Sky Sports post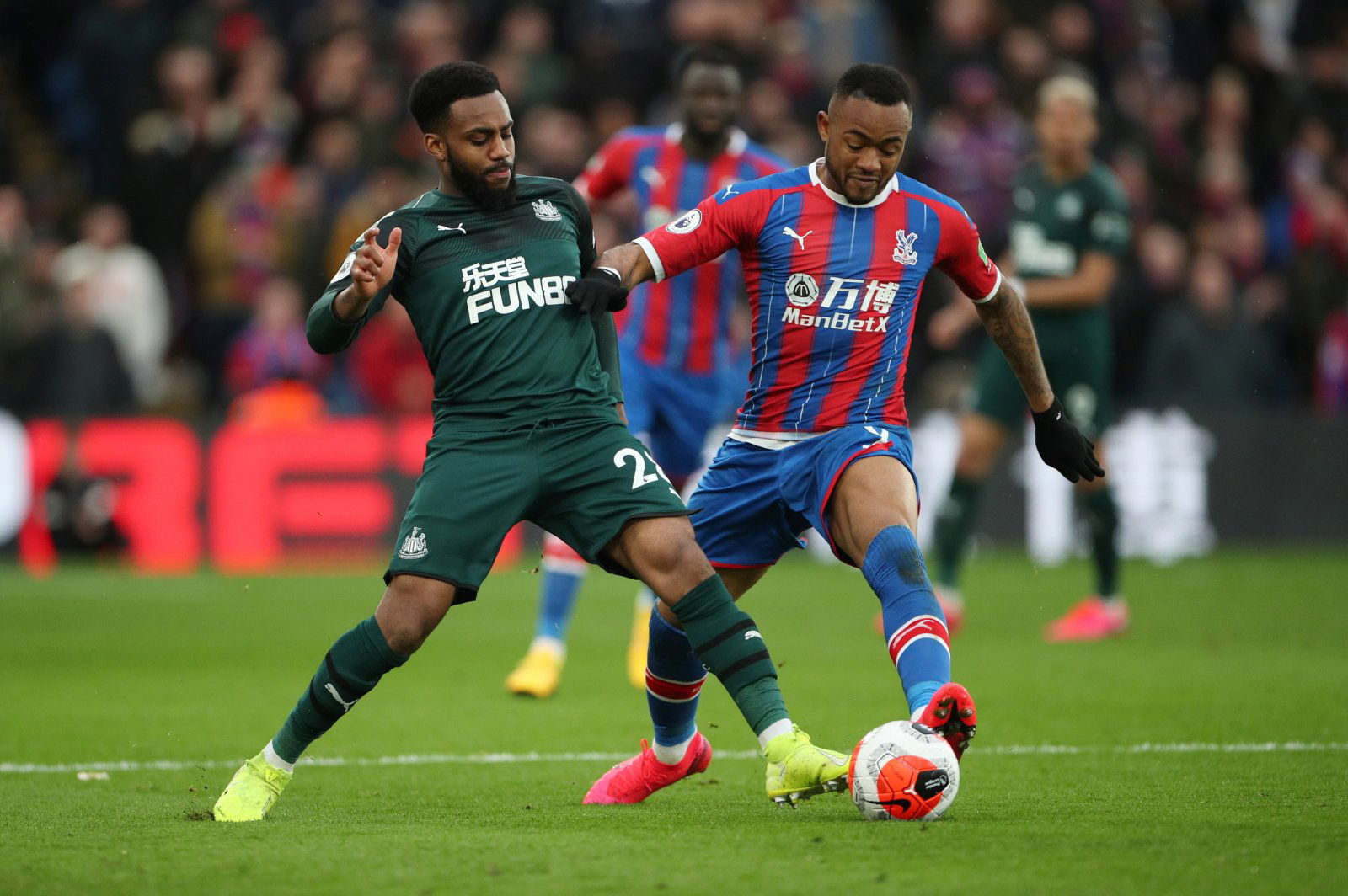 A lot of Crystal Palace fans disagree with a post by Sky Sports News on Twitter which has outlined Wilfried Zaha as the club's most valuable player this campaign.
In the report, the news outlet discusses how the Ivorian winger is ranked first for dribbles attempted and is responsible for 41% of the first team's completed dribbles, whilst contributing to over a quarter of Palace's touches in the opposition box. However, although this does highlight his importance to the team this season, Jordan Ayew's statistics emphasise that he has actually perhaps been more vital than Zaha and fans of the South London side have been quick to point that out.
Ayew signed on a deal worth around £2.52 million in the summer, via Transfermarkt, despite having a very poor loan spell in South London last season. He only bagged one goal in 20 Premier League appearances in 18/19, but the Ghanaian has had a renaissance since his permanent move, scoring eight goals in 28 Premier League fixtures in the current campaign.
These goals have been extremely valuable to the Eagles, single-handedly gaining the side 17 points which is a club record for one player (Citisports), overtaking Andy Johnson during the 2004/05 season. It is clear to see why one fan tweeted that the 28 year-old had been 'ignored' by Sky Sports.
Without his contribution, Palace would be on 21 points and therefore would be sitting in 19th place instead of 11th, via SofaScore.
Here's how Palace fans reacted to the article:
https://twitter.com/SkySportsNews/status/1247879870727610368?s=20
I love Zaha as much as any Palace fan on the planet but this season, it's between Guaita and Ayew, all this proves is that Sky Sports haven't been paying attention. https://t.co/1U5PZj5hLx
— HLTCO (@HLTCO) April 8, 2020
I think Zaha has been a bit flat this year. Nobody is disputing that he has contributed however, Ayew has been brilliant up front and without Guaita we would be on half the points we are on now.

— James Chorlton (@chorlton_james) April 8, 2020
This is a case of lies, damn lies & stats. The stats they use are taken completely out of context. Zaha's value this year is that he demands defensive attention. Ayew's goals to points won stat is ignored as are both Guaita's & Cahill's tangible & intangible value. #WorthlessSSN

— Rev. Kenneth Howard Barr-Bauernfreund 🦅⚽️⚾️🌈🌊 (@RedPalaceCoSox) April 8, 2020
Zaha hasn't even been close to Ayew this season. GK is a hard position to assess outfield players against but I'd generally agree that Guaita has done more than Zaha this year.

— James (@James_Pratt_1) April 8, 2020
Always have to respect the way Zaha tilts the defense, nobody for palace approaches that influence. However, ayew has been incredible leading the line and guiata may have saved more points this year than any other keeper

— king louie (@LouieElRojo) April 8, 2020
AYEWWWW

— AyewSerious (@cpfc_2020) April 8, 2020
Palace fans, do you think Ayew has been more valuable than Zaha this term? Let us know below…