Crystal Palace: Fans react as Mamadou Sakho is linked to Lyon
It looks like defender Mamadou Sakho could be leaving the club in the summer transfer window, as reports suggest negotiations are underway with a Ligue 1 side to secure the Crystal Palace player. A lot of Palace fans have been reacting to this recent news with many suggesting it is probably best for all involved. 
The French centre-back first joined the Eagles on loan and after impressing, the club decided to make the deal permanent in 2017, per Transfermarkt. The former Liverpool defender became an immediate hit, oozing a quality on the ball that fans of the South London side had not seen in a defender for a while, and this was summed up by an article from the Evening Standard about the player.
Is it the best time for Sakho to leave the club?
Yes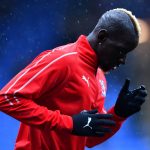 No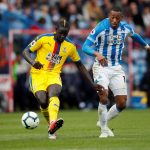 With L'Equipe now suggesting Lyon want to sign the player, it seems like Palace fans are accepting he will leave, and it is understandable that they now want to recoup some of the £25.38 million he signed for as he has struggled for the last two seasons to get into the first team due to injury issues.
In total Sakho has missed 52 games due to injury, per Transfermarkt, with 31 of them games being from February 2019. This plus the fact he is now 30 and their squad depth in this position is good, as they have four other centre-backs, supports why Palace fans feel it may be best to let him go.
Here is what they said following the news:
Breaking | Active negotiations ongoing for Lyon to sign French central defender Mamadou Sakho from Crystal Palace, according to L'Équipe. More follows.

— Get French Football News (@GFFN) May 28, 2020
Aha. Wouldnt surprise me

— Steve F (@UpperTierSteve) May 28, 2020
We do have a lot of central defenders

— James (@JamesCoombs10) May 28, 2020
Couldn't surprise me but I think we have a lot of central defenders

— Michael Crabbe (@MichaelCrabbe13) May 28, 2020
Right move for all concerned if true #cpfc https://t.co/e1MyilHPeS

— Chris Waters (@Clapham_Grand) May 28, 2020
I absolutely adore Sakho but this probably would be the right thing if we got a good fee https://t.co/nNEZ0jCBBO

— Talk Crystal Palace (@TalkCPFC) May 28, 2020
I will be absolutely gutted when he goes. Gutted. He's 1st or 2nd choice centre back when fit for me.

But. He's hardly ever fit and on £120k a week, we need more matches out of him.

It really depends on how much we get for him though. https://t.co/rbLA6wfWgF

— • Phil • (@Phillyconcarne) May 28, 2020
Reported £20m.
He's 30 and on 120k a week.
He's a massive part of how we play but invest that in a younger defender and for me it's worth it. https://t.co/ACq1GUuGl0

— Reece (@ReeceJMT) May 28, 2020
Palace fans, what do you think of the news? Comment below!