Crystal Palace: Fans react as Simon Jordan says he hasn't watched Eagles under Steve Parish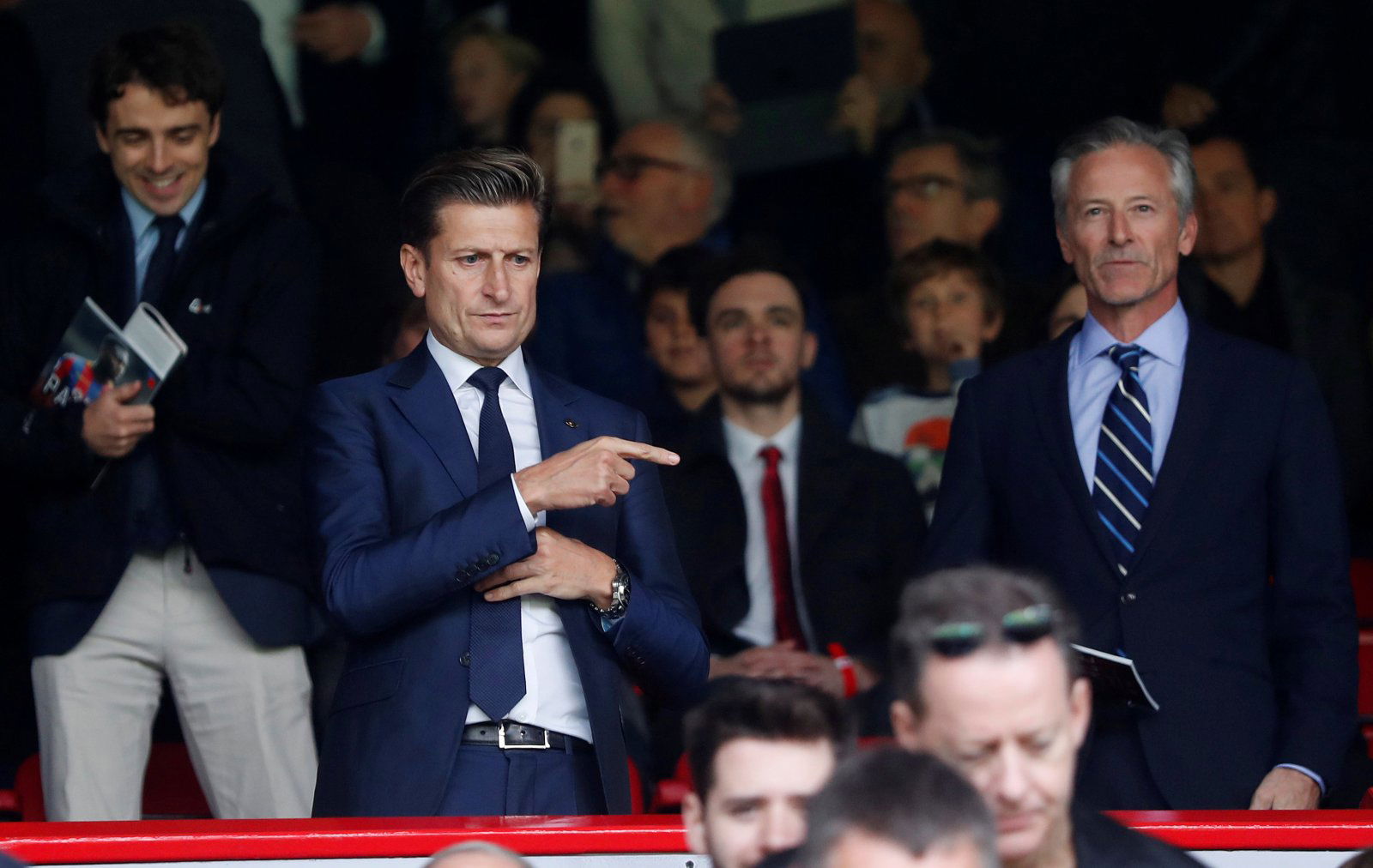 Many Crystal Palace fans have responded to a video on talkSPORT where former chairman Simon Jordan reveals he has not seen the Eagles live since Steve Parish has been there.
Simon Jordan – regularly featured on talkSPORT – said that he "will never go to Selhurst Park while Steve Parish is there."
The 52-year-old was Palace chairman for 10 years, before the club fell into administration in 2010, leaving Steve Parish and the CPFC 2010 consortium to pick up the pieces.
While Jordan was able to get Palace into the Premier League once while the club was under his tenure, Parish has been able to take the Eagles to another level. The club are now in their seventh back-t0-back season in the Premier League, and they also reached an FA Cup Final under him.
Jordan has rarely shied away from admitting that the two are hardly best of friends. He described Parish as "opportunist" on talkSPORT in 2017 for the way in which he took over the club, stating that "if certain people had left the club alone when I was in trouble, I would probably still have it now. And one of those people was Parish".
TalkSPORT posted the latest video on Twitter of Jordan saying this weekend shall be the first time he has seen Palace live under Parish, to which many Palace fans responded with their opinions, and also to the fact that the tweet says "sold the club".
Here are replies below…
Grow up

— M Drew (@MDrew80331460) November 6, 2019
Let's hope Parrish stays for the next 75 years then –

— Dancing donkey brother (@dan_keep) November 6, 2019
Ha ha joker

— chris fogden (@laddadfogden) November 6, 2019
Any Crystal Palace fans that are calling him jealous, bitter, childish etc. hasn't read his book.

This is understandably a personal matter to Simon Jordan and nobody should be offering advice as to how he should/shouldn't react to this.

— Aaron_Palace (@Aaroncpfc1) November 5, 2019
I have read the book and don't see why he couldn't go to Palace, there are four stands ! Remember, the book is one side of the story. We know SJ lies so it's down to what you believe

— Mark Palace Smith (@CPalace1974) November 5, 2019
Luckily there is still a Crystal Palace at Selhurst Park Simon, there very nearly wasn't and you played a major part in that not Parish…

— YZ™ (@_IamYZ_) November 5, 2019
I respect your decision and hope you never come back

— George Smith (@george6_smith) November 5, 2019
'Sold the club'.. good one

— Jonny Haylock (@Obijonnkenobi) November 6, 2019