Crystal Palace: Fans react to Wilfried Zaha lambasting report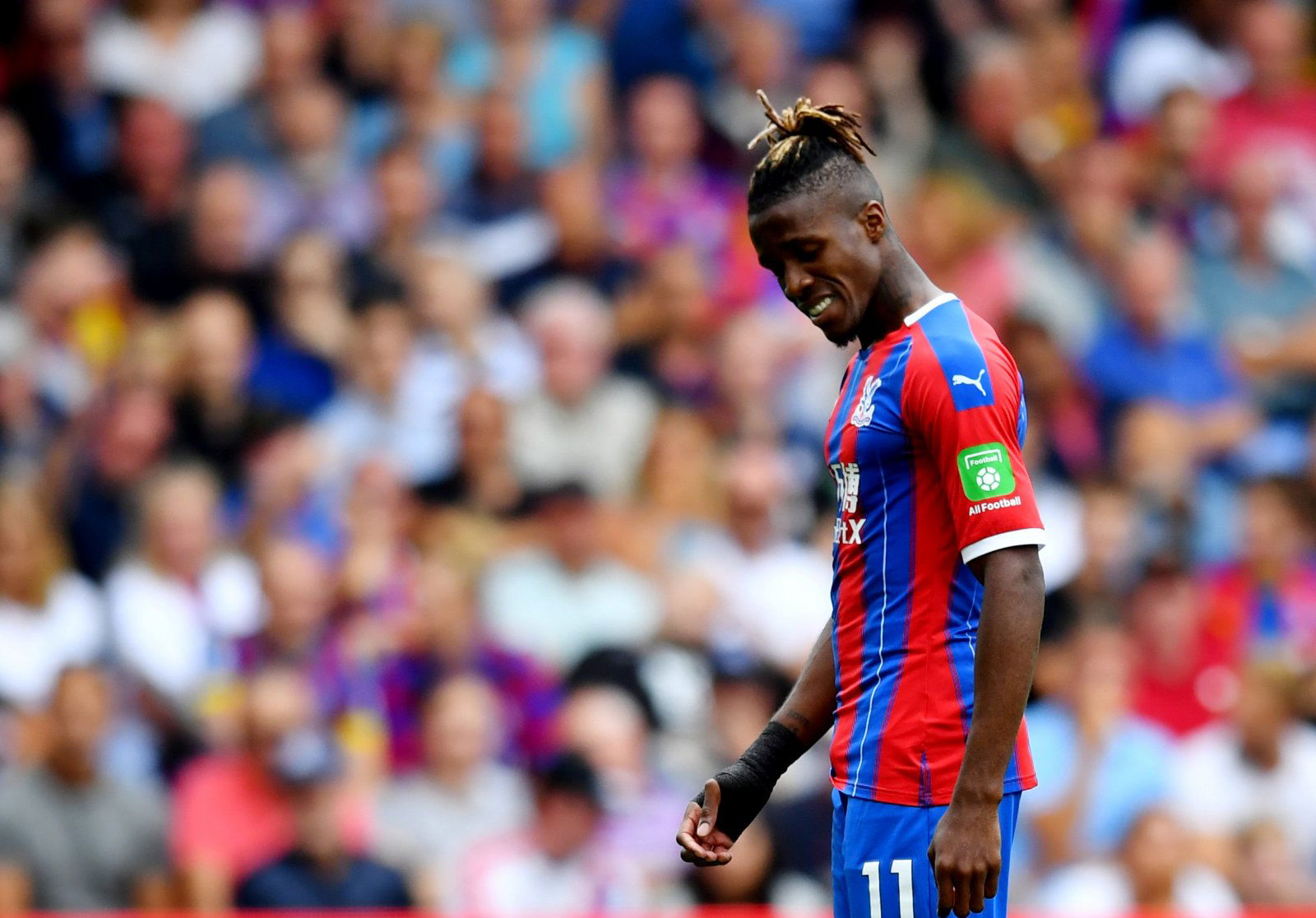 Many Crystal Palace fans have gotten behind Wilfried Zaha after he lambasting a report suggesting that he is going to sue his agent.
Crystal Palace's starman tweeted in response to a MailOnline story suggesting that he was going to take his agent to court over not being able to secure a move away from Selhurst Park.
The winger replied to the story saying "do you lot sit and literally wonder what I'm p to and then just make up stuff about me?"
The story suggests that Zaha is going to take legal action against Will Salthouse of Unique Sports Management. It goes on to suggest that the former Manchester United man instructed Chris Farnell of IPS Law to represent him in a case.
It also goes on to say that he has been approached by a number of other agents, including Mino Raiola, to take over from Salthouse.
While the Crystal Palace forward made it clear that he wanted to leave the club in the summer by handing in a transfer request, he recently revealed in an interview that he has "too much respect" to not get on with his job at the club and do his best for the Eagles (BBC Sport).
Unsurprisingly, plenty of Palace fans had the club legend's back. Here are some of the responses below…
Wilf, they have nothing better to do with their time than make up stories and peddle them as truth. They could have reported on that award you got the other evening or the money you give to charity, but that's far too positive for then.

— Jon Ellacott (@jonellacottCPFC) October 8, 2019
LLLLLL @MailSport pic.twitter.com/mjKluc2nJa

— Mitch (@MTEDx) October 8, 2019
— Uncle (@barberville) October 8, 2019
Love u Wilf pic.twitter.com/To2hTJzw8Y

— BN (@cpfcbailey) October 8, 2019
It's got to the point where I think you and @sterling7 have something in common that the Mail don't like but I can't put my finger on it for the life of me

— Eamonn Gilroy (@RealYaboyya) October 8, 2019
That's the Mail for you.

— Jim Foster (@jimbo2556) October 8, 2019
— GazBod (@gazbod) October 8, 2019
You live rent free in journo's heads lad

— ~•Declan•~ (@Decbo_CPFC) October 8, 2019