Crystal Palace: Fans respond to tweet about dispelling Wilfried Zaha diving 'myth'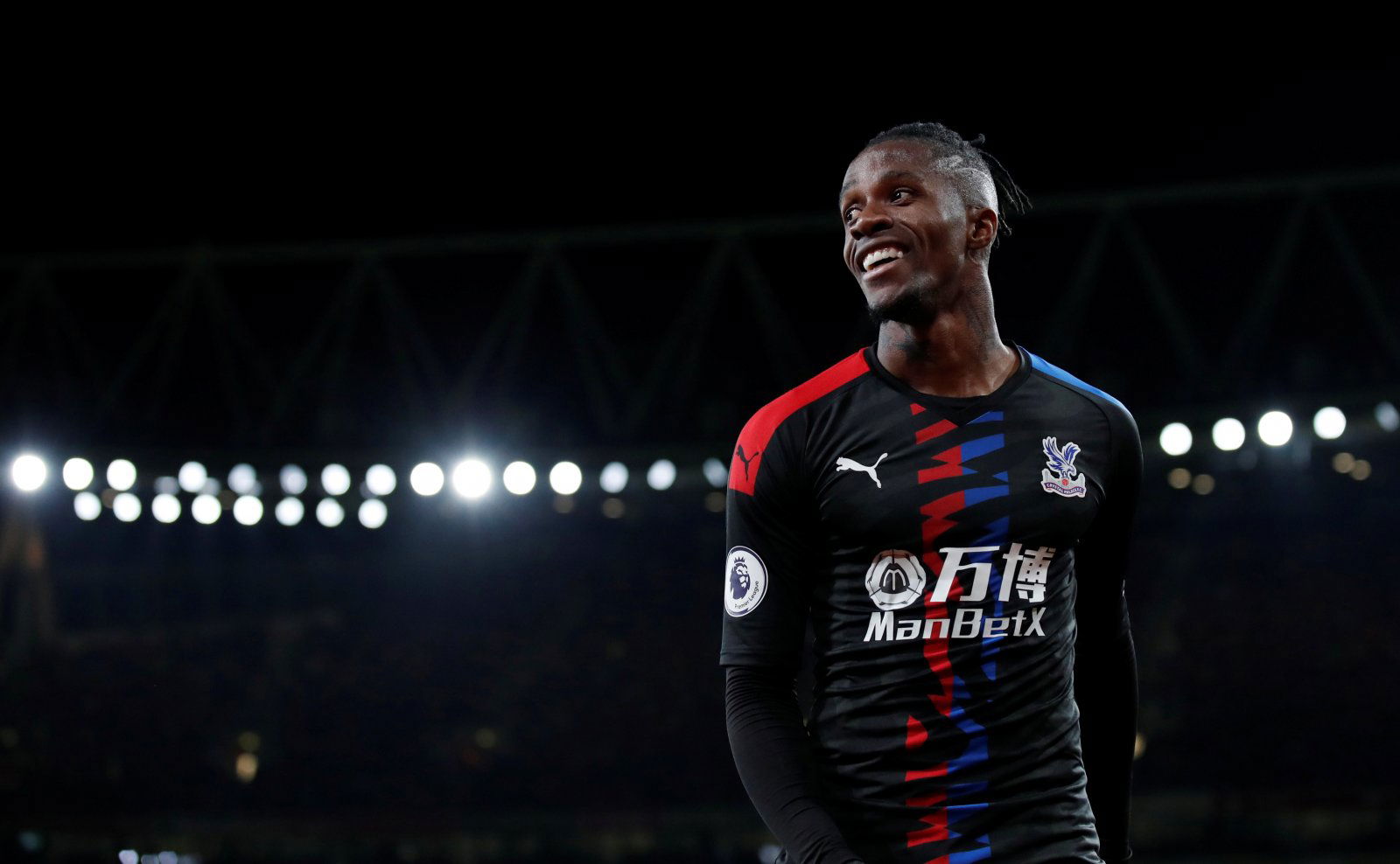 Many Crystal Palace fans have responded on Twitter to a tweet from a fan about other players diving.
Fan account @joe_cpfc_01 tweeted about a video from Liverpool's game on Wednesday night where Senegalese forward Sadio Mane appears to go down pretty easily against Napoli.
The supporter then asked his followers if they can start calling Mane and fellow Liverpool player Mo Salah cheats and stop describing players such as Wilfried Zaha and Jack Grealish in that manner.
Pep Guardiola recently suggested Mane had a tendency to go down easily while Salah, Zaha and Grealish have all been involved with accused diving.
Lots of Palace fans responded to the tweet with their opinions. Unsurprisingly, many continued to back up their star Ivorian winger to say that he doesn't dive anymore than any other players, while others criticised the Liverpool players further and some even disputed the claim that Grealish doesn't dive.
Zaha has been in okay form in south London this season, averaging 7.01/10 per game according to WhoScored. Despite scoring 10 in the league last season, he has scored just once this campaign, and we are now over a third in.
Here are a pick of the replies below…
No, because they play for Liverpool.

— Pete Carter (@maidstoned) November 29, 2019
McManaman in commentary called out a Napoli player for "waiting for every bit of contact" but never once metioned Mane diving all game.

— PC (@closey1973) November 28, 2019
For real. Zaha doesn't dive more rha than anyone else but he does get fouled like crazy. Dude is so disrespected.

— Nick Signore (@Siggy778) November 28, 2019
They are cheats so yes we can

— CPFC Boston (@EaglesBoston) November 29, 2019
But Grealish does dive, granted not as talanted at cheating as salah and co but he loves to leave his leg hanging… So glad he got caught at Selhurst….

— Crystal Palace Worldwide Supporter (@meandpalace) November 28, 2019
Grealish dived all game against us behave

— Tom (@tombutler_1) November 29, 2019
Palace fans, do you think Zaha is overly criticised for diving? Let us know in the comments section below.