Crystal Palace: Fans stick up for Wilfried Zaha against Liverpool fans and cry 'agenda'
Many Crystal Palace fans have stuck up for Wilfried Zaha against other fans after a fan posted some diving statistics.
Will this be Wilfried Zaha's final season at Crystal Palace?
Yes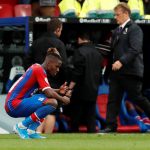 No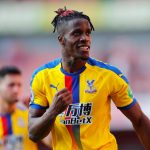 Liverpool fan account @AnfieldEffect tweeted with stats which reportedly show the most cards for diving over the past two seasons, though they have not been confirmed nor sourced.
At the top of the list was Crystal Palace's Wilfried Zaha with four – the same amount as Dele Alli and one more than Raheem Sterling and Leroy Sane, according to these statistics.
The Crystal Palace man has not had the best of times since May last year, where he finished his best ever season – statistically, at least – scoring 10 league goals and providing 10 assists, according to WhoScored.
He has admitted to wanting a move away from the club in the summer (BBC) and is still yet to score this season after 11 matches, yet Palace fans have still firmly got his back and dispute the figures given, with many claiming that there is an agenda against the star, as well as a big-club bias.
Here are some of the responses below…
Lol, the 4 times Zaha has been booked for diving – none of them were dives.

Last week at the Emirates sums it up, the referees have an agenda against him.

James McArthur however, does dive.

— WHEDDSTA (@Wheddsta) November 4, 2019
If VAR had been in affect in previous seasons all 4 of Zaha's yellows would have been over turned. Can not really use this stat, as many players have managed to con the ref by diving and not received punishment. Think every case must be looked at individually.

— Alex Clark (@alexdclark87) November 3, 2019
Worth noting every one of Zahas we're laughed at in retrospect. All clear fouls. I agree that Mane is no worse than Aguero etc though fwiw.

— Darryl (@Juppopovic) November 3, 2019
Zaha booked 4 times for diving behave. I think once away to Watford in cup game and Watford player admitted he caught Zaha

— Wayne (@wayneoG) November 4, 2019
This doesn't take into account the big-team bias.
VAR will balance the playing field – just look at Zaha's yellow at Arsenal, which VAR over-ruled.
It'll be interesting to see the list in another 2 seasons.

— Martin_S (@martinscpfc) November 4, 2019