Crystal Palace must do everything to sign Michy Batshuayi permanently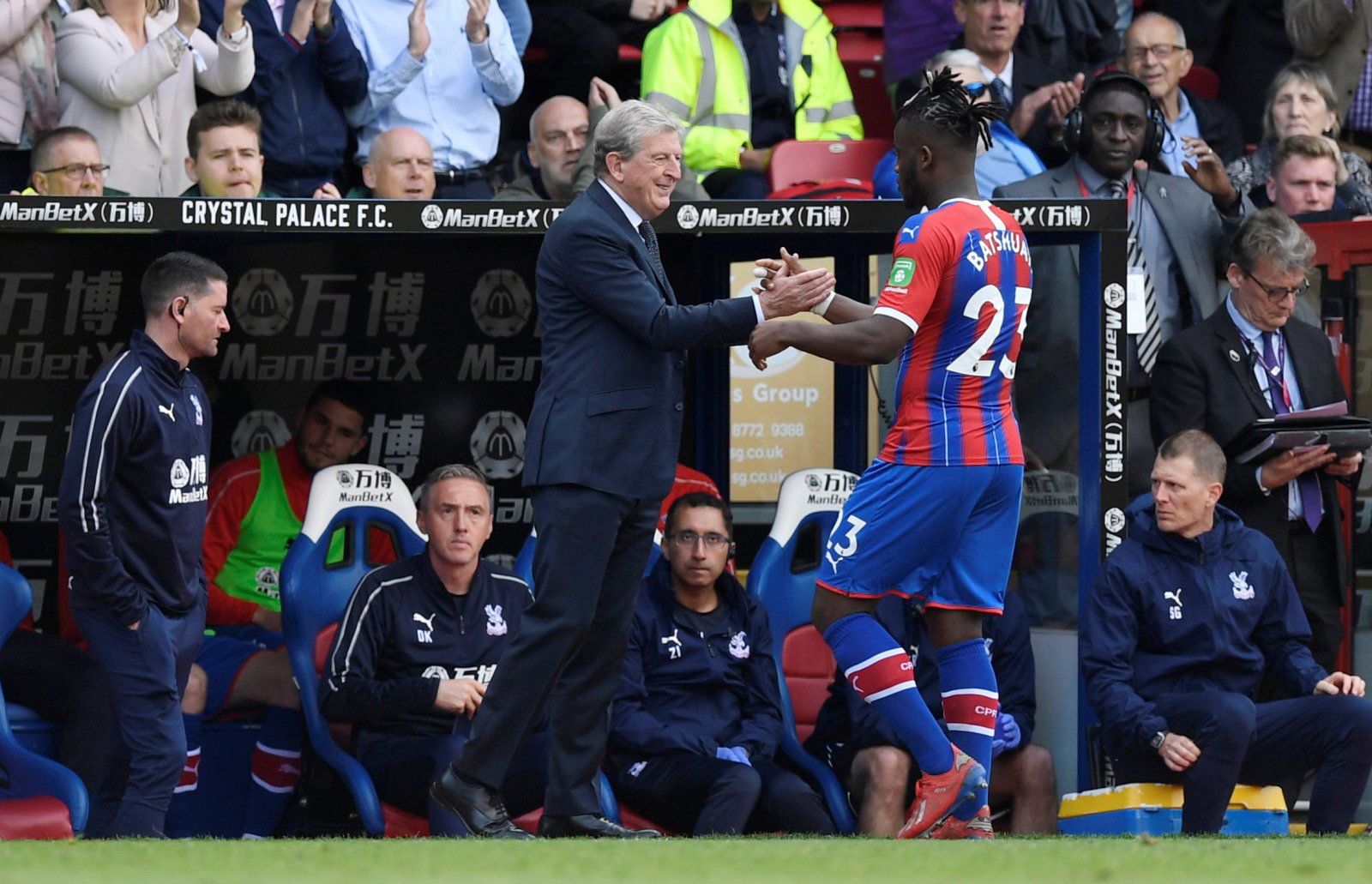 Crystal Palace really didn't want the season to end after a late flurry of form saw them finish in a comfortable 12th.
Homage has to be paid to Roy Hodgson, who brought in the right players to make another successful season possible but the Eagles are really hoping that next term will be their time to break into the top 10.
With the group of players they have currently assembled, that is a realistic aim, so long as they keep the main core of quality players.
As well as Aaron Wan-Bissaka and Wilfred Zaha, Crystal Palace will be praying they can hang on to Michy Batshuayi.
'Batman' as he is known was brought to Crystal Palace on loan from Chelsea in January and has since made a massive impression.
Batshuayi (who is valued at £27 million on Transfermarkt) has been prolific since arriving at Selhurst Park and it goes without saying Crystal Palace (the Evening Standard reported as much earlier this month) are desperate to keep him beyond the summer.
With five goals in 11 appearances, the Eagles have a completely new and dangerous threat to their attack, with him leading besides Zaha and Andros Townsend.
Because of Chelsea's transfer ban, business may be a lot harder to do, as the Blues could be less open to selling him on a permanent but even another loan deal would suit Palace.
The Belgium international is 25-years-old and that surely means Palace can expect him to reach his peak potential when at Selhurst Park.
If that isn't enough reasoning to splash out on him this summer, who knows what is!
Do you want Michy Batshuayi back at Selhurst Park next season… Join the discussion and let us know!