Cult Heroes: Jurgen Klinsmann at Tottenham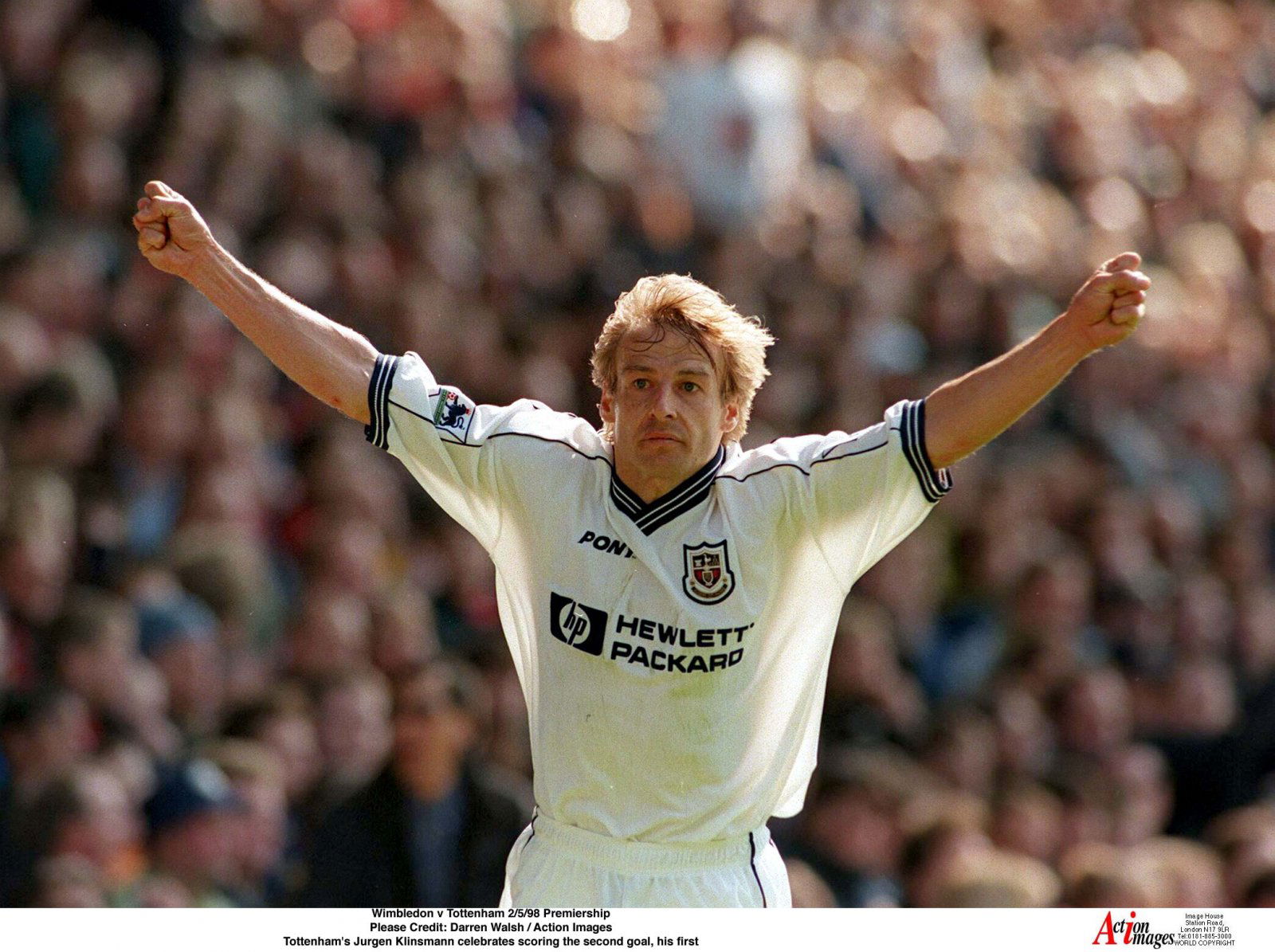 Few players can be at a club for only a season and make such an impact that years later fans are still reminiscing about them.
But for Jurgen Klinsmann and Tottenham, that's exactly the case. The German legend spent only one full season in north London, and although he joined four years after the famous 1990 World Cup semi-final between England and West Germany, where the wounds from the game had only just closed, the striker made a lasting impact at Spurs and the Premier League.
His debut goal for Tottenham and subsequent celebration is one of the most iconic moments in the history of the league, with his diving jubilation warming the English public who still couldn't get behind a man who crushed their hopes and dreams four years ago. His fun nature on the pitch made him an instant fan favourite with Tottenham fans.
In his first and only full season with Spurs, Klinsmann hit 20 goals in 41 league games for the club as Tottenham finished seventh in the league table. The German striker guided the club to a FA Cup semi-final in a run that included the World Cup winner scoring the vital goal against Liverpool in the quarter-finals to send the north London side into the final four.
Klinsmann's impact on the league was so surprising and positive that Guardian journalist Andrew Anthony wrote a piece entitled "Why I Love Jurgen Klinsmann" two months after he had published a piece called "Why I Hate Jurgen Klinsmann".
Unsurprisingly, the once hated pantomime villain of West Germany's 1990 squad went on to win the 1995 Football Writers' Association Footballer of the Year.
Klinsmann would leave Spurs at the end of the season for Bayern Munich after reviving his career in north London and then on to Sampdoria two years later, however, the striker would return to England halfway through his only year in Italy, where he would make 15 appearances and score nine goals for Tottenham.
Klinsmann's tale in England is one of redemption. The German came to the country a hated and despised man but left as a charming icon and advertisement for the Premier League, and as a cult hero for Spurs.
Spurs fans – what do you think of Klinsmann? Is he still a favourite of yours? Let us know below!