Daniel Levy's need to spend some money at Tottenham may be greater than ever before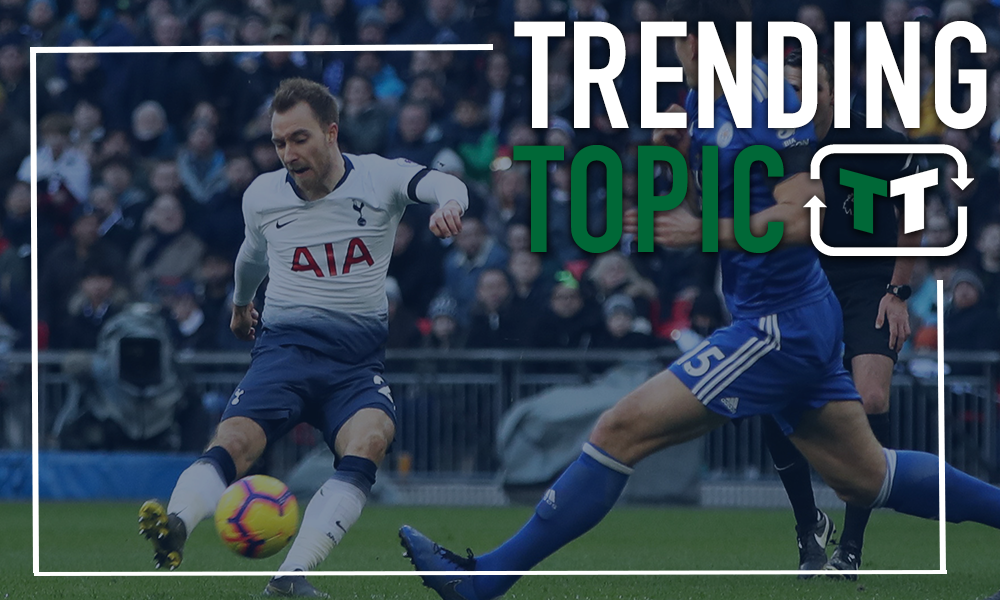 Tottenham's record in the Premier League has been pretty remarkable over the last few years. The Lilywhites have maintained a regular role in the top 4 in the Premier League, they've been competitive amongst the top sides in country, and their squad – in terms of individual personnel – has gone from strength to strength.
That improvement, however, especially over the last two years, has come amidst a wave of cutbacks in north London. Indeed, with the building of their new stadium likely to be having an impact, Tottenham haven't signed a player in over a year, and even that was in the form of the solitary January arrival of Lucas Moura. The Lilywhites and Mauricio Pochettino have been able to maintain their form in the Premier League in spite of a lack of funding; not because of it. And that's been a major gripe between the club and the fans over the last few months. They were, after all, the only team in England not to sign a single player over the summer. So their current spot in the top 4 in the Premier League is remarkable, to say the least.
The man behind Tottenham's transfers, or lack thereof, is Daniel Levy. The Spurs owner has pulled the purse strings tight in north London, but is that about to change? Well, it's looking like he may have little choice.
Indeed, according to the Daily Mail, Christian Eriksen is a target for Real Madrid, and Tottenham are, at present, expecting the Dane to leave. This would be a remarkable occurrence for Tottenham, as he would represent their first major departure since that of Gareth Bale, and Tottenham are a very different team to that which the Welshman left. Then, they weren't even regulars in the Champions League; and so there's no underestimating the significance of a departure of this kind.
The motivation for him wanting to leave could be anything from money to the simple allure of Real Madrid. But one thing that can't be ignored is the lure of trophies. Tottenham haven't won a trophy under Mauricio Pochettino, and that's a real worry. Once one player leaves, that could open the floodgates, and of course, winning a trophy is going to become a whole lot more difficult without one of Tottenham's star performers.
For Daniel Levy, then, this summer is going to be crucially important. If Eriksen leaves, as expected, Tottenham are on the verge of their most important summer since the departure of Bale.
If the club fail to invest wisely by replacing Eriksen and otherwise improving the team, not only do they risk falling down the table, but that could also leave Tottenham's current key men – like Dele Alli and Harry Kane – questioning their time in north London. After all, if Eriksen can leave the club, earn more money and win trophies, why wouldn't they? It's very simple: Europe's best players want, and deserve, chances at silverware, and unless Tottenham provide them, they'll move on.
That said, this situation could also be something that Tottenham turn into a good thing. Levy could go and use any money gained from his sale to reinvest into a top attacking talent, whilst also investing more money in other areas, and Tottenham may improve as a team. They may lose the quality that Eriksen provides, but the team could improve by the acquisition of more top-tier talent.
The choice, of course, is Daniel Levy's. Many Spurs fans will have been clamouring for investment last summer, and they didn't get it, so perhaps this will fall on deaf ears. But make no mistake, if Tottenham sell Eriksen and don't spend big to reassert their aspirations, this summer could prove to be a very regressive one. And at that point, it will only get worse.
Thoughts?