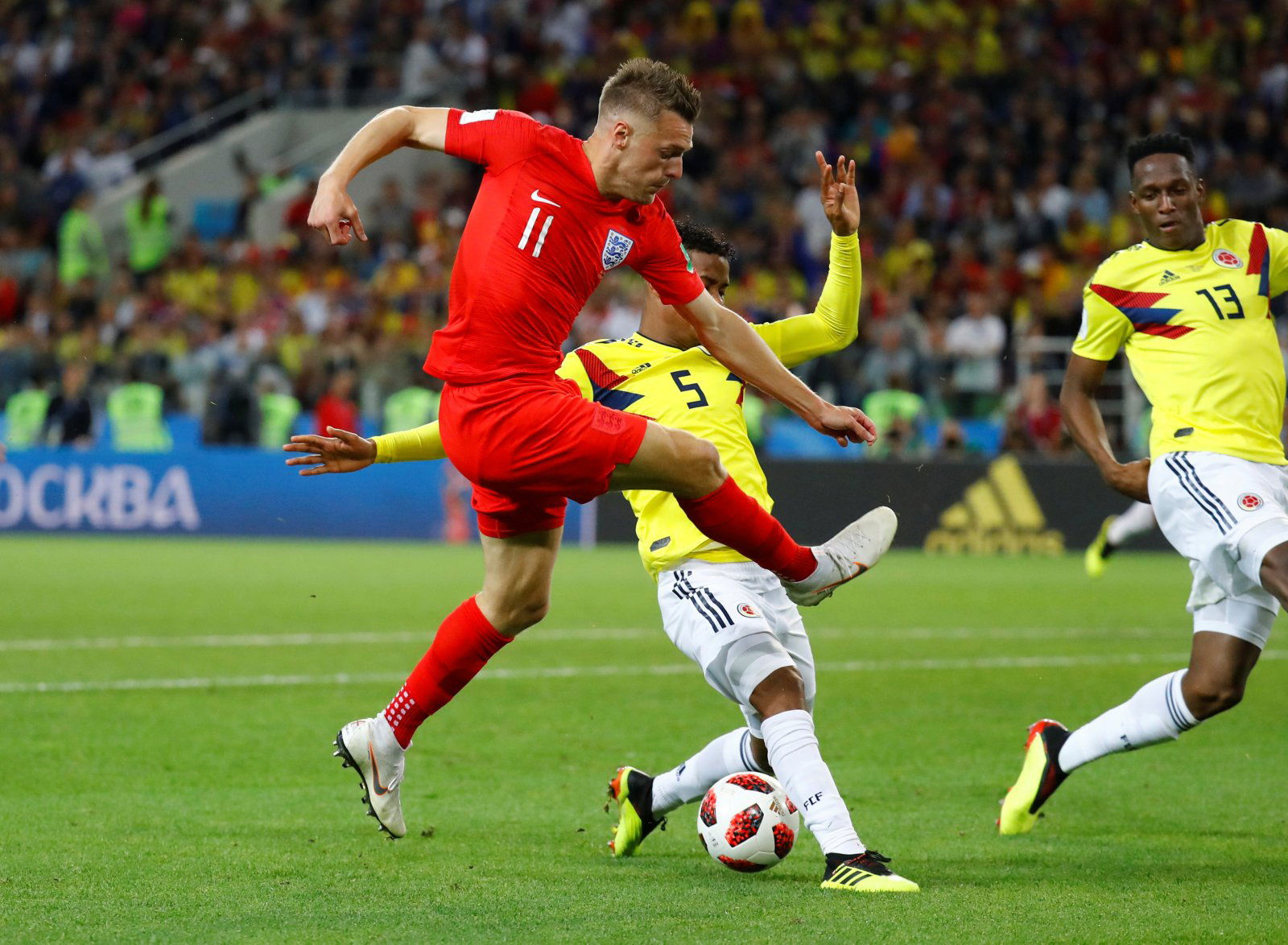 Jamie Vardy's phenomenal rise form non-league football to become a Premier League title winner and England international has truly been one of the most compelling stories in recent footballing history, but Leicester's talisman has taken what some consider to be a step back in his career.
Indeed, Vardy announced his retirement from international football yesterday after failing to get on the scoresheet during the World Cup in Russia. On the back of an international tournament and at 31-years-of-age, it's a perfectly logical time for Vardy to make the decision.
He finishes his international career with 26 caps to his name and 7 goals, including a memorable equaliser against Wales during Euro 2016. Considering only 13 of those appearances were made from the outset, Vardy can be pleased with his contribution to the national side and end his career with his head held high.
However, his decision has unsurprisingly divided opinion in the British media, with many fans and pundits believing he has plenty left to offer at international level, including David Seaman. Whilst speaking to TalkSPORT, Seaman stated that the decision "doesn't sit right" before claiming the only valid justification for his decision would be if he was nursing a notable injury problem.
Although Seaman's standpoint derives from his admirable passion for international football, his opinion is outdated and facile in the modern footballing era.
To reduce the complexity of a major life decision to simply: if you're fit you should make yourself available, is a simplistic approach which fails to take into consideration factors which are going on behind the scenes.
First and foremost, Gareth Southgate's progressive attitude towards his squad selection since taking charge of the national side has tended to favour the inclusion of youth, so how does Seaman know that Southgate hasn't told Vardy that he will no longer be required when Euro 2020 comes around? It's worth bearing in mind that Vardy will be 33 and likely to be lacking the pace which has formed the backbone of his goals-scoring success by the time of the tournament
Meanwhile, Vardy, like every other footballer, is a human being with personal circumstances which ultimately must be prioritised over professional decisions, so his decision must be respected and accepted.
There's absolutely no doubt that Vardy (valued at £18 million by Transfermarkt) will be missed by the England national side, especially if Harry Kane suffers an injury in the near future, but if he believes it's the right decision then Seaman has absolutely no reason to question it.
Leicester City fans – thoughts? Let us know below!