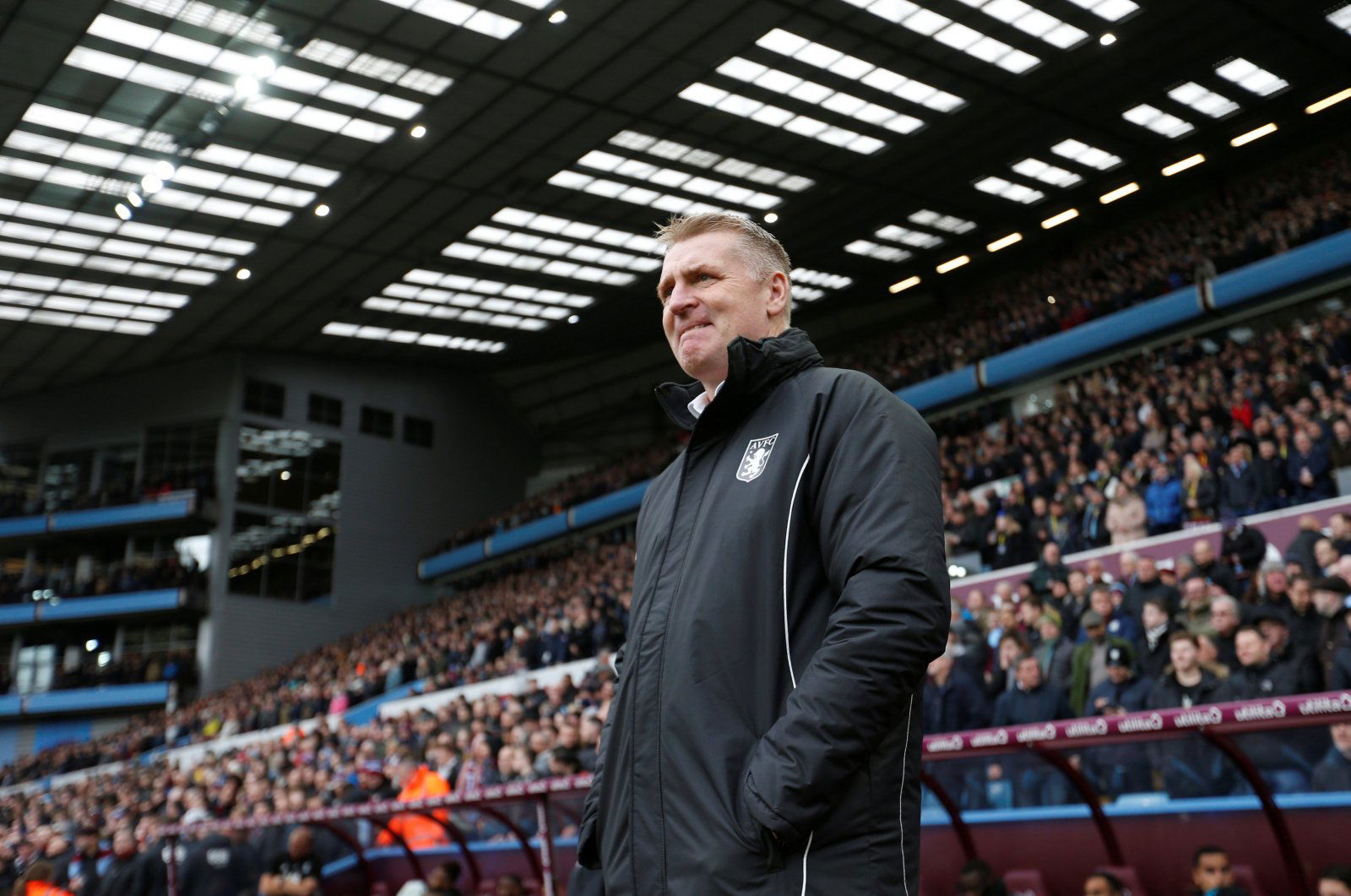 It's been a strong few weeks for Aston Villa. The campaign began poorly under Steve Bruce, and after failing to lead the Villains back into the Premier League last term, the pressure on the manager was always going to rise very quickly.
Rise it most certainly did, and within a few weeks of the season beginning, Bruce was beginning to look like he had run his course as Aston Villa boss.
He continued for a little while, but eventually, he was sacked and replaced by Dean Smith.
It was a bold appointment, and one that could truly have gone either way. Villa are, of course, a team that has struggled for consistency over the last few years, and that had plagued them and been a real problem in their pursuit of a Premier League return.
However, over the last few weeks, the signs have been good for the Villains.
They're beginning to look like a team capable of challenging once again, and they've won each of their last three games in the Championship. They haven't just won, either. They've looked convincing and they're looking better than they have in a very long time.
So, that bodes well, right? They're winning games, and it's not been a coincidence that their form has picked up following the arrival of Smith.
It certainly does – but does it indicate that success is forthcoming? That is yet to be decided, as Smith still has a lot of work to do if he wants to truly please the Villa Park faithful.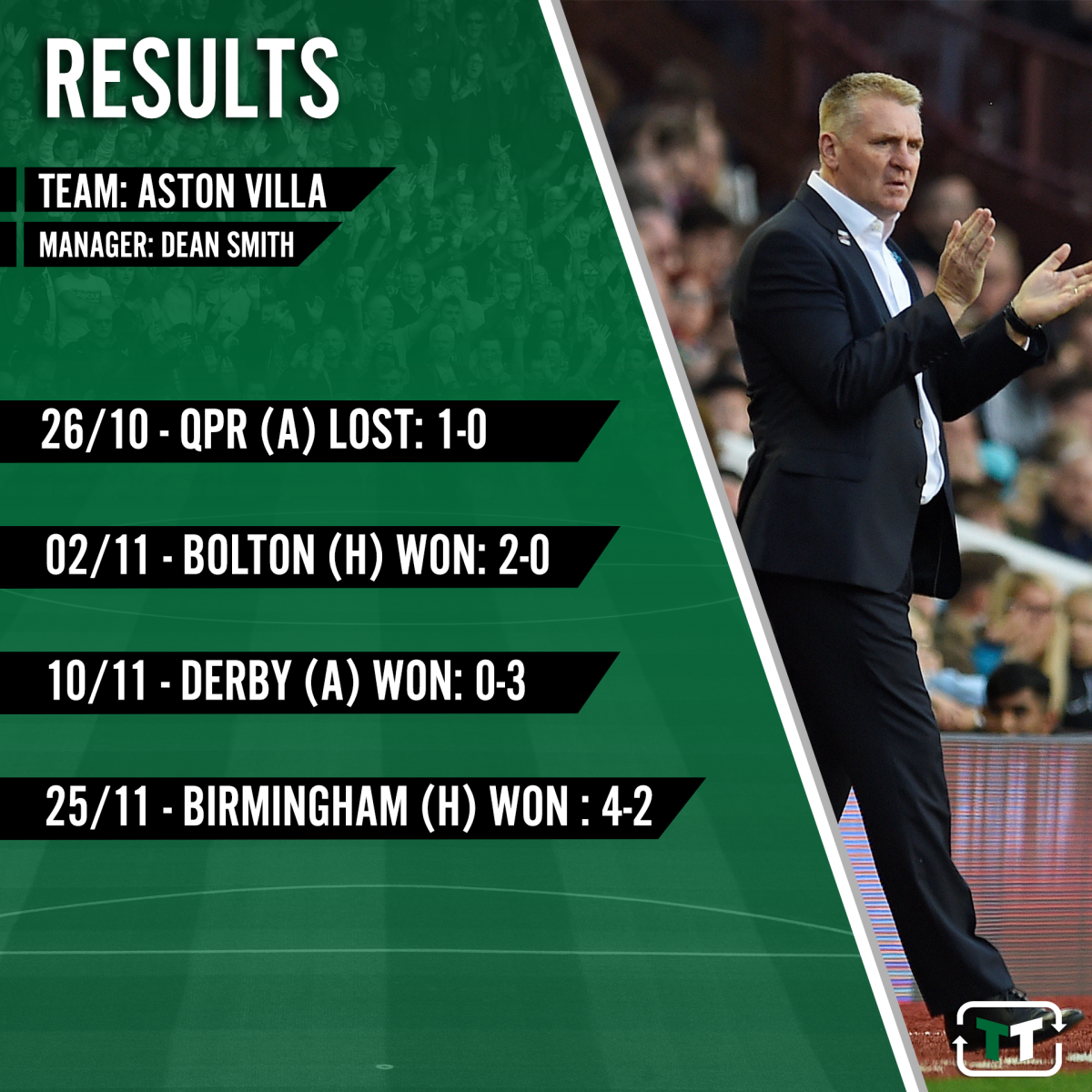 After all, it would be foolish to think that this only-winning Aston Villa will be a constant going forward. The Villains have been inconsistent for much of the season, and a few good results won't change that. The key now is that they need to keep this up for three or four months – not just three or four games. Consistency in small bursts isn't useful; only eternal consistency will do.
Significantly, the new-manager effect could also be in play here. Whenever a manager is sacked, that inevitably takes the squad up to another level, as it means they've got another manager for which they must impress. That inevitably fades, though, especially as a standard eleven takes shape, and so Smith can't ride that wave forever. Sooner or later, the levels in the squad will show signs of dipping, and he'll be tasked with turning it all around.
The January transfer window, will also be important. It's evident that Villa have issues in the squad, like between the sticks and defensively, and so improving on that situation will be crucial. A poor January could genuinely change their season, and likewise, a strong one could take them to the next level.
The real test for Villa will be over the coming weeks. Not only will that be a real test of their consistency, but it's also set to play host to many of their toughest games. Clashes against the likes of Leeds United and Middlesbrough are forthcoming, and if they fail to impress again those sides, that will show the level at which Villa really are.
Thoughts?