Premier League
Dembele linked away: These 2 players should follow him out of Tottenham if he leaves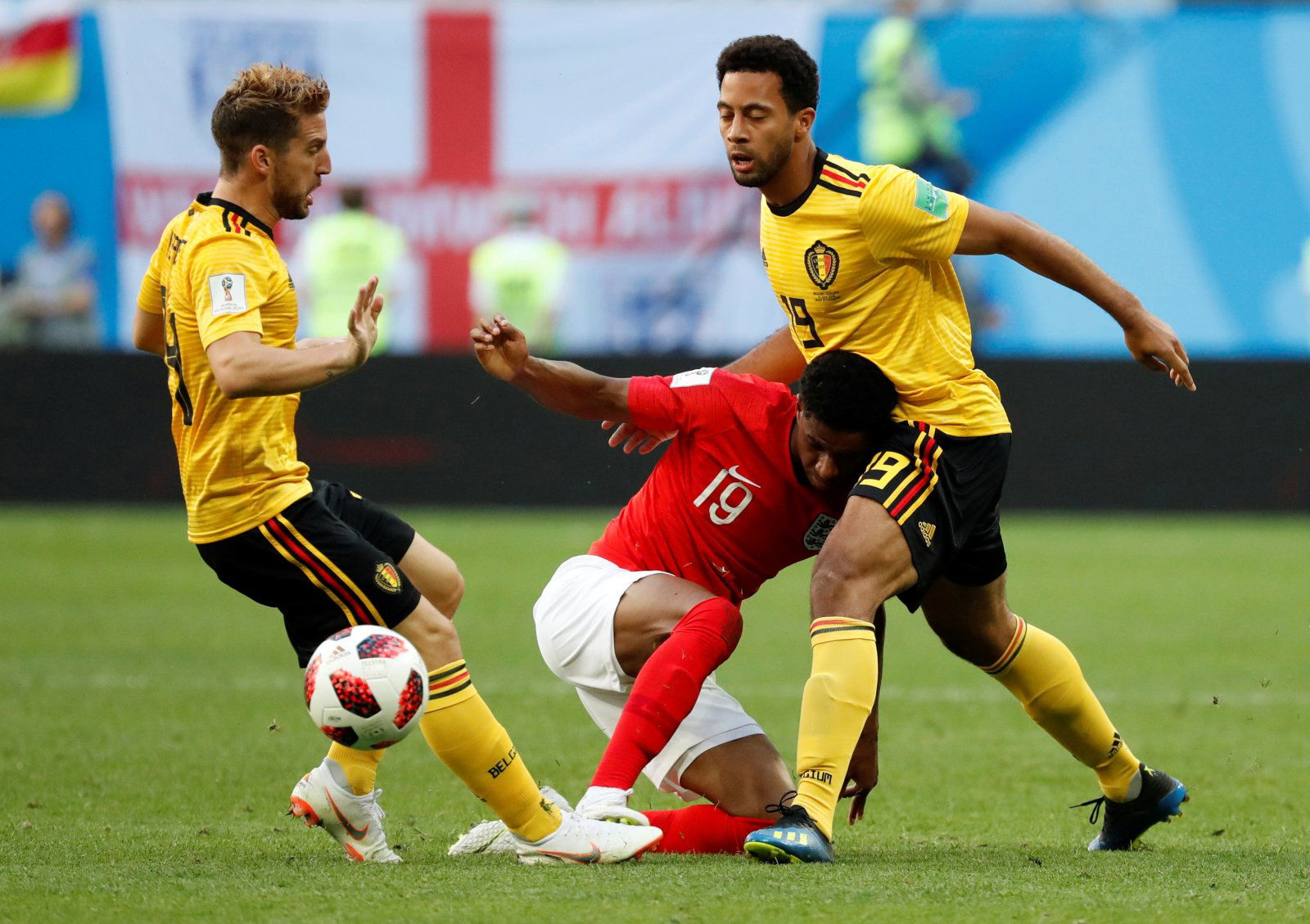 Tottenham didn't bring anyone in over the summer, but they didn't have any major departures, either. Daniel Levy appeared to be content with what he had, but could that change in the next transfer window? Anything could happen over the coming weeks and months, but if Tottenham are to challenge for the Premier League title, they realistically need further quality.
However, in order to buy anyone, they'll likely need to sell, and one man that could reportedly leave is Mousa Dembele. According to the Sun, Dembele could swap London for China, with a move to the Chinese Super League potentially on the cards.
Dembele is a regular at Tottenham, and so he'd leave a significant gap in the squad, but Tottenham are apparently open to selling him. Perhaps, though, he may not be the only transfer out of Spurs in January.
There are a few players within the Spurs squad that may be well served by leaving the club in January just like Dembele, with a fresh start at a new club what they need to restart their respective careers.
With that said, these 2 players should follow him out of Tottenham if he leaves…
Vincent Janssen
It's fair to put down Vincent Janssen's spell at Tottenham as an unmitigated failure.
Despite moving to London as one of Europe's then-most potent forwards, and Tottenham's clear need for a new striker, the Dutchman wasn't able to impress.
He scored just 2 goals during his debut season in London, and a mix of form and fitness issues have meant that he simply hasn't been afforded much of a chance since. Not to mention, the emergence of Harry Kane as one of Europe's best attackers means that he's never going to be first choice under Mauricio Pochettino.
A career restart, then, is clearly needed. He needs to find his feet again, and the water at Tottenham is just too deep. He's currently injured, but perhaps a January sale should be what he's working towards. It's time for both parties to move on.
Danny Rose
Danny Rose looked set to leave Tottenham over the summer, but he remained at the club, and as expected, his involvement has been limited at best. He has made two appearances for Spurs, but he remains firmly behind Ben Davies in the pecking order in North London.
On his day, he's a tremendous player, but it's fair to say that he hasn't had his day all that often over the last year or so. He's struggled for consistency and form, and when he has been given a chance, rarely has he been able to rediscover the quality that made him so deadly.
He's a fantastic back-up for Tottenham, but from the perspective of both the club and the player, a departure makes sense.
For Tottenham's part, they don't need a player that could cause disruption, and the negative consequences of Rose's interview with the Sun last year were clear for all to see. He seems happy enough, but in that sense, the damage is already done.
Perhaps more important from Rose's perspective, though, is simply that he needs to play. He's a top player, and there's no reason for him to be sitting on the bench. There are many teams across Europe that would love to have a player of his quality, and whilst a summer move didn't happen, perhaps with a few games under his belt, a move in January would be more appealing for other clubs.
The partnership between Rose and Spurs appears to have run its course.