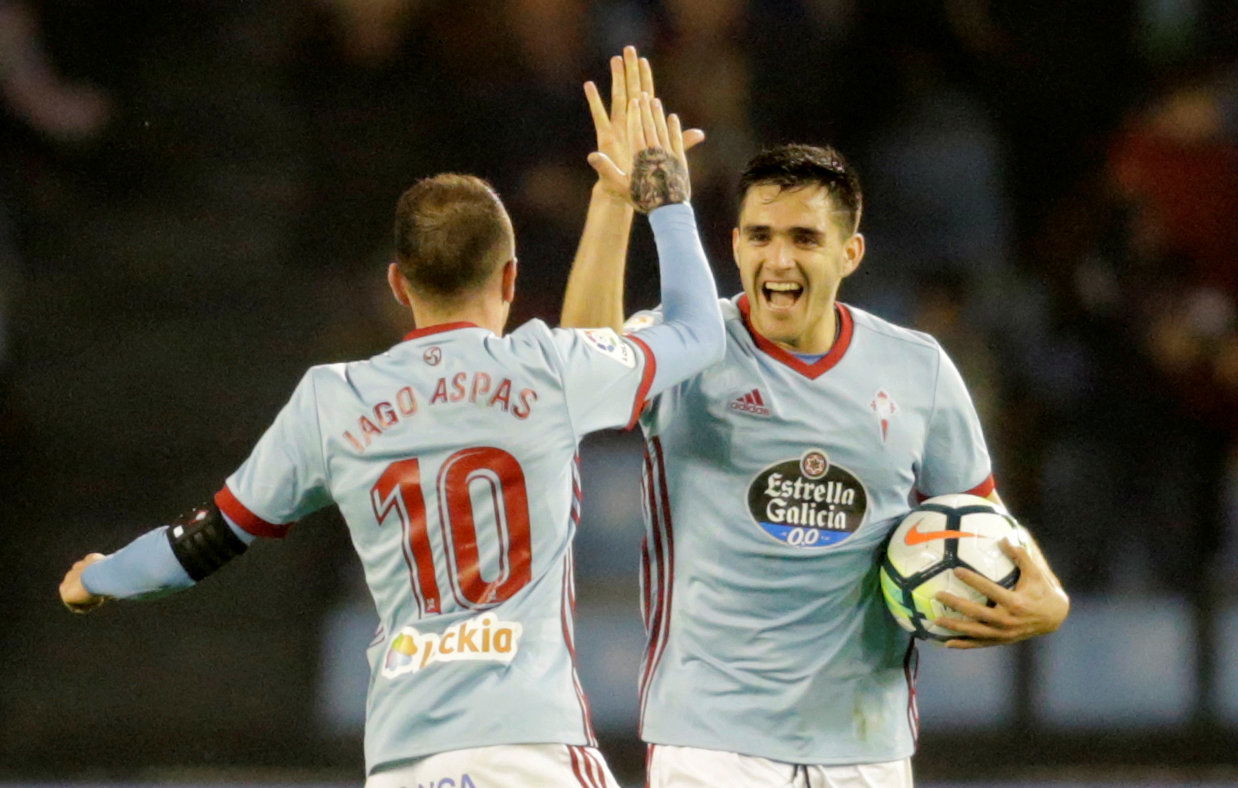 West Ham United look destined to sign Maxi Gomez this month one way or another but, with Celta Vigo struggling at the foot of La Liga, the conclusion of the mooted deal is far from straightforward. 
Reports in recent days have depicted Gomez to West Ham as something of a formality, but with less than 48 hours remaining until the deadline passes time is running out for the Hammers to reach an agreement.
Gomez reportedly has a £43.5 million release clause in his contract, but the fact Celta want West Ham to loan him back to the club after completing a deal is complicating matters, according to Sky Sports journalist Dharmesh Sheth.
Indeed, while speaking on Sky Sports' Transfer Talk podcast, Sheth claimed that one of his sources close to the deal revealed that West Ham are looking to secure a transfer for a fee below the £43.5 million release clause because they will not be benefiting from his presence until the summer. Crucially, though, Celta are reluctant to accept a reduced fee.
"The information I was getting for someone who was close to the deal was saying that there were 2 different prices: one if they bought him in January and they'd want the full release clause, but if West Ham waited and bought him in the summer then there would be a reduction in the price.
"But what Celta are trying to do is a combination of both, they're saying we're selling to you in January so give us the full release clause but what we want is him to be loaned back.
"The discussions that are happening now, I'm led to believe, is that West Ham want a reduction in what they're paying because they're effectively not getting him until the summer but they're securing his services now."
Murmurs emerging from the media suggest that Manuel Pellegrini is more than willing to allow Gomez to stay in Spain until the end of the season, with Marko Arnautovic's peculiar contract extension also lending reason to believe that the Austrian hitman has agreed to stay until the La Liga goal-machine moves to east London.
That Celta are playing hardball on the figure is far from surprising considering the circumstances; they hold all the cards given Gomez's obvious attraction and the tentative situation regarding Arnuatovic's future.
But, with time still remaining in the window, the powers that be at West Ham will be hoping to knock a few million pounds off the eventual figure to ensure something of a straight footballing and financial swap in the summer when Arnautovic renew his effort to leave the club.
It's a complicated time for West Ham in the transfer market but, even with Celta's tough stance on Gomez in mind, it seems Pellegrini is in a strong position to secure a massive signing for the club – whether it be for £43.5 million or slightly less.
West Ham fans – thoughts? Let us know below!