Eden Hazard's latest comments should be music to the ears of Roman Abramovich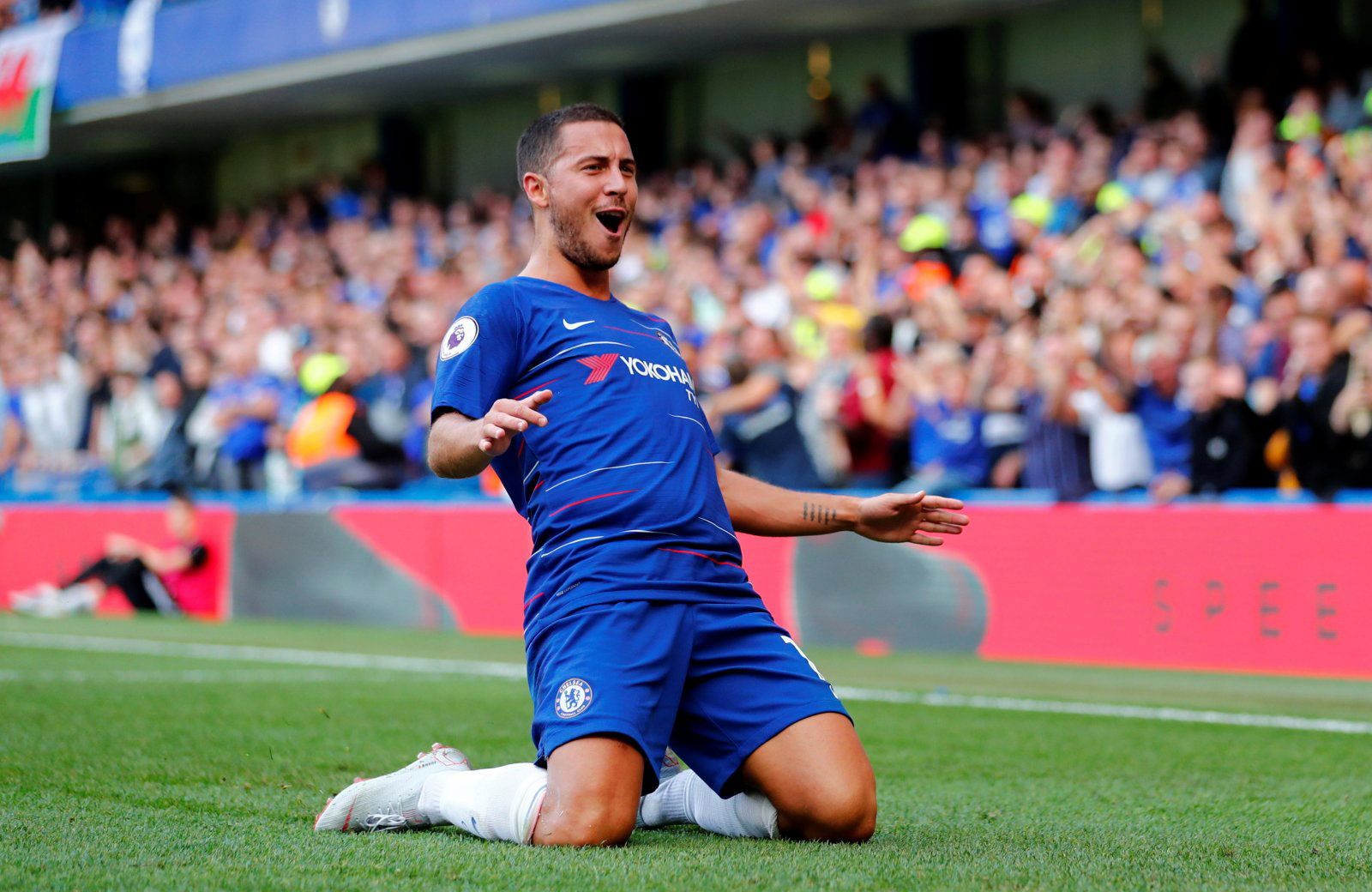 Eden Hazard has recently suggested that he wants to become a legend at Chelsea by following in the footsteps of John Terry, Frank Lampard and Didier Drogba, and that should be music to the ears of Chelsea chairman Roman Abramovich. 
After all, this is exactly what he, and indeed Maurizio Sarri, need to hear.
Eden Hazard has become the focal point of the Chelsea team, and now – for perhaps the first time in his career at Stamford Bridge – he's a player that cannot be sold under any circumstances. Previously, Chelsea had big names and big personalities that were able to get them over the line in tough games, but lately it's all been down to Hazard.
He's been Sarri's main men throughout the season, and that won't change anytime soon.
This is, perhaps, the clearest sign yet that the Belgian is ready to renew his contract at Stamford Bridge, and that, above all else, would signify that Chelsea are still the team that has dominated the Premier League over the last decade. There have been signs that their aura is fading, but Hazard, obviously, still views his team as an attractive option.
This could, then, extend to other players, too. If Hazard is at the club, that's a rather large reason why other top players may be tempted to move to Stamford Bridge, and so long-term, keeping him at Stamford Bridge bodes very well.
Indeed, retaining Hazard must be priority number one for Chelsea, and if they're able to do that, Abramovich and co will be in very good stead moving forward. There's never been a better time, for Chelsea at least, to have Hazard say something like this.
Thoughts?