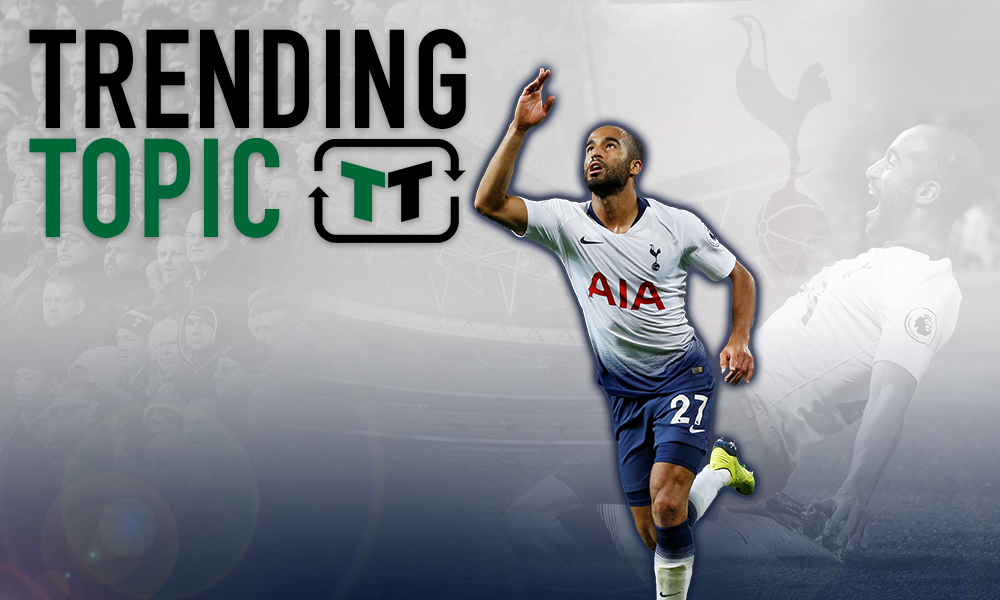 Tottenham didn't make any new signings over the summer, much to the dismay of Spurs supporters everywhere. Though the Lilywhites did well last season and maintained their presence in the Champions League, it wasn't the best season for them, and so naturally, improvement was expected over the summer.
When that didn't come, then, fans were likely concerned that on the eve of the return of the Premier League, Mauricio Pochettino wasn't afforded the improvement that he required.
However, whilst no new faces have come to the club, one player that was already at the club is currently undergoing a resurgence. Lucas Moura moved to North London in January, and in the following months last season, he failed to make an impact. Indeed, any hype or excitement that followed his signing quickly dissipated, with the Brazilian failing to score a single goal last term.
However, after months of ineffectiveness, Moura's signing has finally paid dividends this season, with the Brazilian impressing. He's started all 3 of Tottenham's games so far this season, and his return has been tremendous.
It must get you thinking, then, whether his presence could have any lasting implications on the current Spurs squad, and the most obvious thought concerns Moussa Sissoko. He wasn't involved in Tottenham's team against Man Utd, and the emergence of Moura could mean that he departs the club.
After all, Sissoko has done little to suggest that he's even close to Moura's current level. He's been unable to hold down a regular spot in the first team over the lasts few years since he moved to London, and when he has played he has rarely impressed. He's bagged just 1 league goal for Tottenham, and that tells the whole story. Moura has already tripled that tally this season alone, after all.
With Dele Alli, Christian Eriksen, Erik Lamela and Son Heung-min also in the squad, in addition to Moura, Sissoko's path to the first team is now more tricky than ever before, and that's not going to be conducive to increasing his level of form.
Granted, Sissoko has often featured in the midfield in recent months, but with Harry Winks now back fit, you'd expect him to feature minimally in that role going forward. The only other spot that he'd suit would be in the attack, and the emergence of Moura means that the one spot that is arguably up for competition could now be closed.
It might be time for Sissoko, then, to finally bring his poor Tottenham stint to a close.
Tottenham fans – thoughts?
Let us know below!