Emery has already made these 2 mistakes at Arsenal this season – agreed?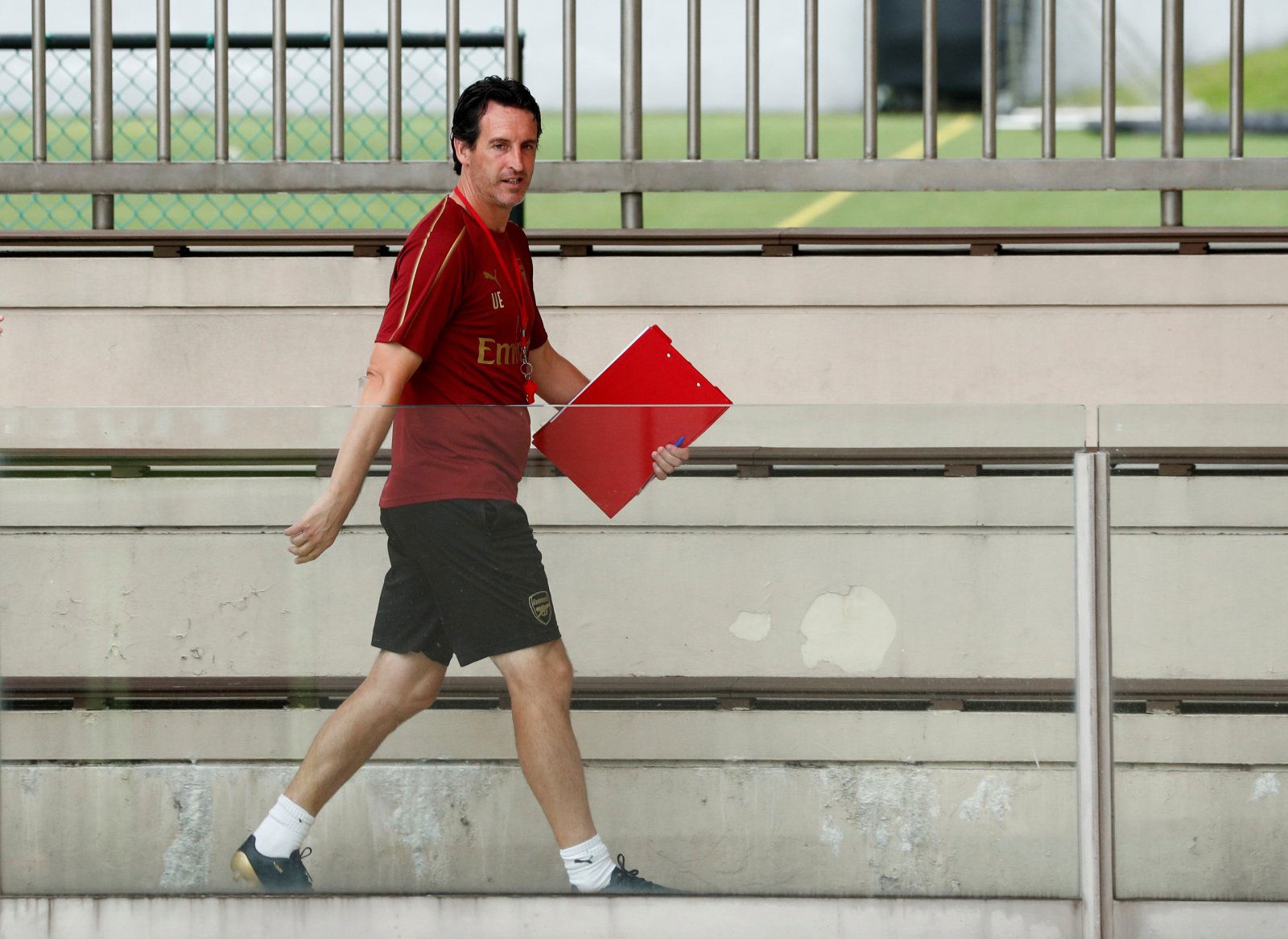 Unai Emery's time at Arsenal has been far from perfect. It was always going to be tough for him to take over from Arsene Wenger, but he's found it particularly tough. That said, there are signs that his Arsenal team are improving, notably from their win over West Ham last week, and so naturally, you'd expect them to go from strength to strength over the coming weeks.
Naturally, it's tough to blame Emery for Arsenal's tough start. Fixtures played a part, with games against Man City and Chelsea always going to be tough for him to overcome, whilst there have been a couple of poor individual performances too.
However, the manageer must take part of the blame. There were always going to be some growing pains, but even by those standards, there have been some decisions that Emery has taken that have led to rightful questions being asked. Heading into September, then, perhaps the Spaniard should look to make one or two changes.
With that said, Emery has already made these 2 mistakes at Arsenal this season – agreed?
Striker Dilemma

Arsenal have two of Europe's best forwards in their ranks. After years of relative mediocrity going forward at the Emirates, Unai Emery has some tremendous options from which to choose. Between Alexandre Lacazeette and Pierre-Emerick Aubameeyang, the Gunners have some real potency in the attack.
However, so far, they've rarely been used on the pitch at the same time, and that's a shame. Granted, it's unlikely that Emery will look to play with two forwards, but that doessn't mean that they cannot coexist. Aubameyang is effective from the wings, whilst Lacazette is also able to play out wide.
Aubameyang bagged a stunning 31 league goals during his last full season in Germany, whilst Lacazette scored 14 for Arsenal last season. Combined, that's a total of 45 goals – and Arsenal can't afford to be missing out on that much firepower. It's no wonder that Arsenal have struggled for goals somewhat.
The Bellerin and Lichsteiner Debate

Arsenal are blessed with two fantastic options on the right-hand side of the defence. Over the last few years, Hector Bellerin has been their first choice, and he's been a fantastic option. Quick, technically gifted and with a huge potential skill ceiling, signing him has certainly worked out for Arsenal. Now, though, Stephan Lichtsteiner is also in the mix. He was signed from Juventus over the summer, and he offers Emery a much-needed experienced option in the defence.
However, so far the latter has hardly been involved for Arsenal, and that makes little sense. He's come to the Emirates with a tremendous pedigree, most notably for his solidity in defence.
Given Arsenal's defensive problems over the last few weeks and months, and particularly the poor form of Hector Bellerin, giving Lichsteiner a chance has made sense so far this season. Bellerin doesn't offer the defensive quality of Lichsteeiner, and even going forward he's struggled as of late.
He's not a long-term solution, but Emery would be wise to offer Lochsteiner more opportunities.