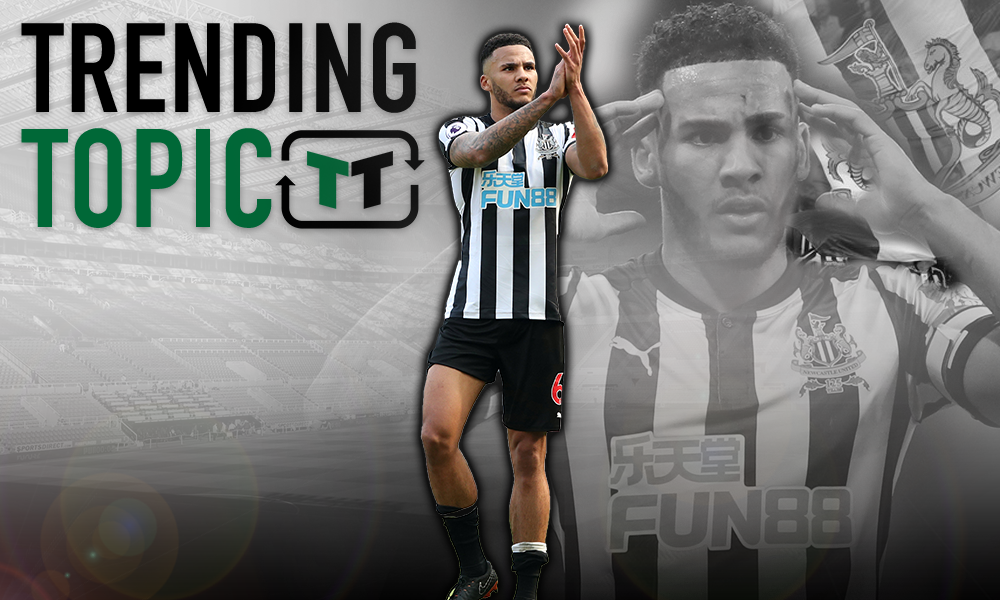 Arsenal spent big over the summer, with a number of brilliant players coming to the Emirates alongside new manager Unai Emery. It was very busy few months, but one thing is clear – Arsenal's spending and rebuild is far from over. They need more reinforcements, particularly in defence.
Between Shkodran Mustafi, Sokratis Papastathopoulos, Laurent Koscielny and a handful of others, there simply isn't enough quality in the heart of the defence.
One player that would certainly add quality is Jamaal Lascelles of Newcastle. He's a key man for the Magpies, but he's reportedly been causing a bit of trouble in training lately, with two separate bust-ups over the last week – with Rafael Benitez and Matt Ritchie respectively.
Despite his position within one of the Premier League's less dominant teams, Lascelles looks more than ready to make a step up. He's solid defensively, and he regularly comes through with cool and composed performances at the back. He's a very stern mix of the old and new school-style defenders, with physicality and power matched nicely with decent ability on the ball. The Englishman is also a homegrown talent, too, and whilst that will add a premium to his price-tag, it would make him a more valuable asset for Arsenal, especially given the departure of Jack Wilshere.
There were plenty of complaints about Arsenal under Arsene Wenger, but one that was prevalent throughout his later years, in particular, was the notion of 'niceness'. That being, the Arsenal players haven't really had that tough streak that separates a good team from a great team, with Wenger not desperate to build a team of warriors like that which he had when Patrick Viera was his main man in midfield. That's continued under Unai Emery, with that tough streak still lacking. That's another reason why Jamaal Lascelles would be such a good buy. His actions in training aren't ideal, but they do show that he has a sense of anger about him, and at present, Arsenal lack that.
On the pitch, that kind of tendency can be just what a team needs, as he can serve as a key influencer for the squad. If something happens on the field, he won't let it go like Arsenal's current crop of players. He'll fight for the badge and the shirt, and that determination is a trait that cannot be understated.
Arsenal fans – thoughts?
Let us know below!