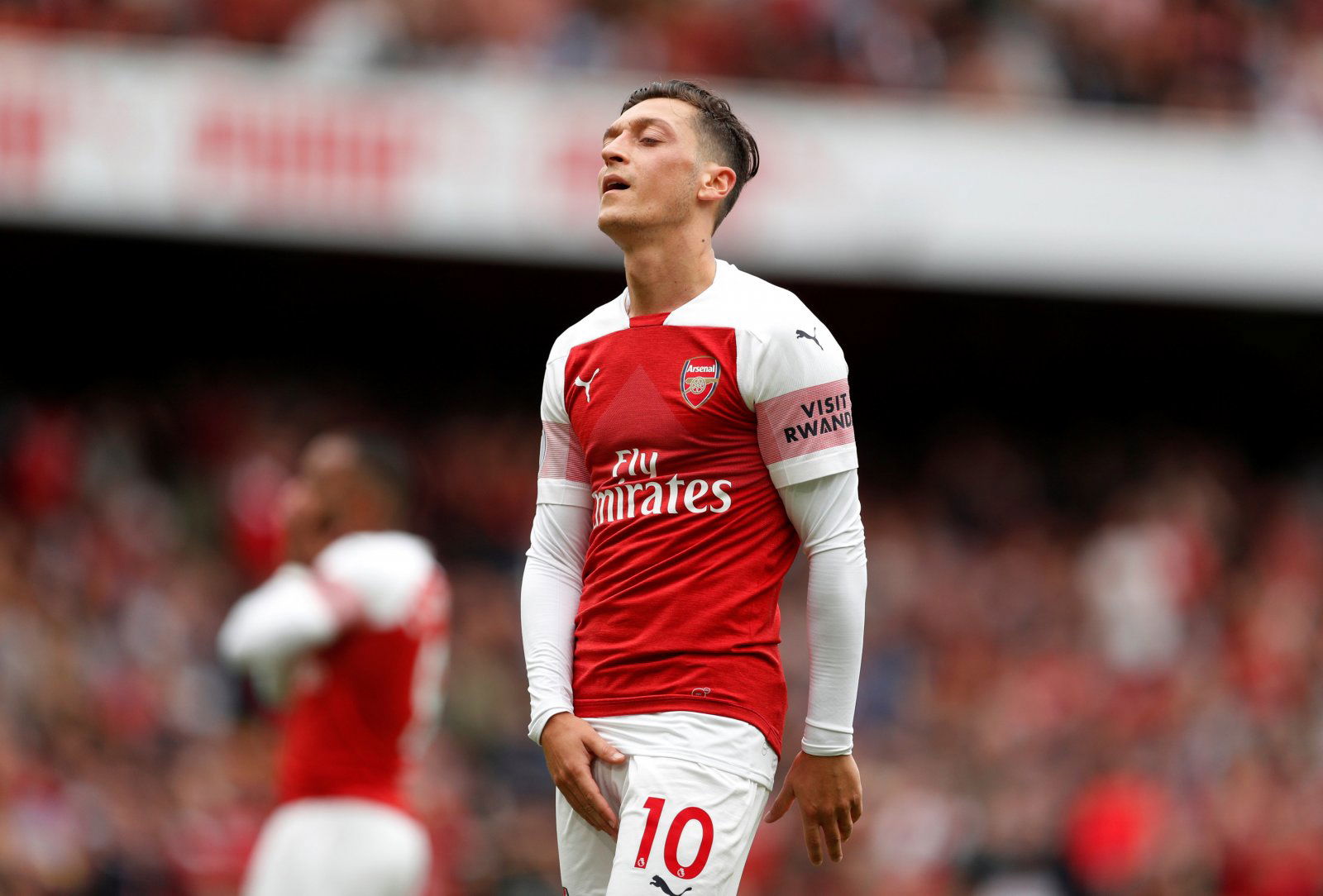 Unai Emery has already made some bold decisions whilst at the helm at Arsenal. He's given Bernd Leno a regular starting berth over Petr Cech, he's likely played a part in determining the future of Aaron Ramsey, and he's also helped give rise to a number of young and emerging Arsenal talents.
However, his biggest and perhaps most divisive decision comes with regards to Mesut Ozil. The German, though a regular previously, has lost his place under Unai Emery, and there's no sign of that changing.
Indeed, the German has had to settle for a spot on the bench, and he's occasionally been left out entirely, with the boss clearly focusing his attention elsewhere.
Is there a route back into the team for Ozil? There's certainly a chance, but it's far from a given that the German will ever command a regular starting berth at the Emirates again. In fact, a report from the Daily Mail a few weeks ago indicated that sale could be forthcoming. 
Would that be the correct decision? It's too soon to tell, but what it does highlight is Emery's ruthlessness, and that's going to be important as he looks to build a legacy moving on from Arsene Wenger.
There's perhaps no greater representation of Arsene Wenger's final years at Arsenal than in the presence of Mesut Ozil. He's a player that embodies everything that Wenger did during the flailing conclusion to his tenure in London. Lacking energy, focus, consistency and drive, Ozil hasn't been at his best for a while. Several of the pillars that were built under Arsene Wenger have already been torn up – from Alexis Sanchez back last year, to Jack Wilshere in the summer, and now Mesut Ozil is facing an uncertain future. Indeed, you can count the number of players that were at the crux of Arsene Wenger's plans that remain in the team regularly with one hand, and that highlights the changes that Emery has already made.
Emery is clearly leaving his mark on the team, and by moving Ozil on, he'd have no greater opportunity to really prove his dominance at the Emirates. Ozil is the poster boy of the club, he's the man that Arsene Wenger bought to Arsenal to help turn them back into a dominant force. Except, he wasn't able to lead the team into having that sort of impact, and now he's continuing to struggle. Ozil is a big name, and he's a big personality, yet Emery has no time for that; he's only interested in results.
Above all else, though, Mesut Ozil just hasn't been good enough lately. The German's fallen well short of the 19 assists in a single season that he managed earlier in his Arsenal career, and since he signed his new contract at the club, he seems to have taken his foot off the gas. He's reminiscent of a person that's run out of steam and has already proven his worth and so thinks he doesn't need to carry on trying – he's out of ideas. In that way, he's a little bit like Arsene Wenger.
Whether Ozil leaves Arsenal remains to be seen, but one thing is for sure – there's no greater message that can be sent about the new Arsenal than by removing Ozil from the team. It's a new era at Arsenal, and the relentless Emery is at the helm.
Thoughts?