Everton crowd key to encouraging another Liverpool bottle in title race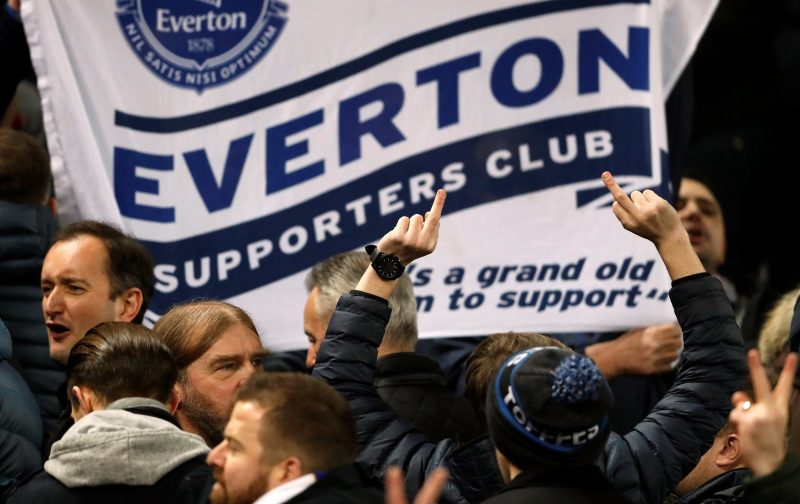 Everton have a chance to put their recent form behind them and seriously damage bitter rival Liverpool's chances of winning the title when they meet at Goodison Park this Sunday. But how will they manage it?
It's certainly not been an easy time for Everton fans to endure.
Having only won one game in five before meeting fellow strugglers Cardiff City on Tuesday night, the promising start to their campaign has come to a bitterly disappointing and premature end. Their manager finds himself increasingly under pressure, their football has no direction, the players look dejected, the fans are angry, and their entertainment value has plummeted.
Dark times indeed.
Just about the club's only purpose now is to stop the Klopp's men from winning the title. Sunday is, by all accounts, the biggest game of their season; a chance to silence their neighbours, work colleagues, friend or foe, and just about anyone else invested in the two mammoth clubs.
So, for what two reasons can Everton silence Liverpool?
Pressure
As much as we talk about Everton wanting to win for bragging rights, there's no other real incentive.
Everton could lose the game and it wouldn't make a difference to their season. It's over already. Liverpool, on the other hand, are under immense pressure.
They've dropped points against similarly ranked sides West Ham United and Leicester City to help Manchester City back into the race and there's absolutely no reason they won't bottle it again this time.
The visitors need a win – all Everton need is a draw to push Liverpool one step closer to another fruitless season.
Derby day – big fan presence
This is the biggest game of the year magnified ten times over.
There is literally everything going into this game for both side – neither team wants to lose for their very own reasons.
Think about the number of Everton fans who were split when Manchester City visited recently. Some actively wanted their team to lose so to keep the title race on.
Goodison Park has been silent the past few times we've watched Everton play but the crowd will be well behind their team this weekend, and that could make all the difference.