Everton: Fans debate whether they would sell Richarlison for £80m
Richarlison has been one of Everton's key men going forward since signing from Watford in 2018, but now, if reports are to be believed, he could be on the move again. 
According to a report from Evening Standard, Richarlison is included in a six-man shortlist of priority targets at Manchester United for the upcoming January and summer transfer windows.
Although an exact fee hasn't been revealed, fans have since debated on Twitter whether they would sell him for a hypothetical £80m – as that is the price they believe could at least be considered.
The 22-year-old has bagged 15 goals and three assists in 46 league appearances for the Toffees.
There are many fans that would sell him for that price tag – but a section of the Everton faithful would seemingly be against letting him go under any circumstances.
Here's what Everton fans thought regarding the debate:
Snap their hands off

— Keith67EFC (@hancox_keith) November 7, 2019
Not a chance

— david simkin (@simmy1878) November 7, 2019
Yes. He isnt that good

— Michael (@sekimsports) November 7, 2019
Yeah throw Martial in there and got a deal 👍🏼

— Scott Parkin 🐧 (@Efc_ScottParkin) November 7, 2019
Nope

— That Blue Boy (@thatblueboy98) November 7, 2019
Ask for 40 plus Rashford.

— Shaun Davies (@ShaunChiefEFC) November 7, 2019
No…. because Everton won't replace him. Is 80m great money for him? YES. But Everton wont replace him and would bring in a second rate winger from a European league that cant cut it in the prem.

— Random Everton (@EvertonRandom) November 6, 2019
No. We accept that, then spend another £40m replacing him, then sell that player for £XXm and the cycle repeats with one outcome: we don't progress.

— Chris Smith (@CJSmith91) November 6, 2019
Is Marco Silva the right man for Everton?
Yes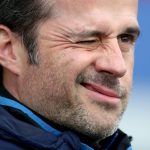 No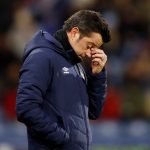 Everton fans, how much is Richarlison worth? Have your say below!