Everton: Fans fume at pundits' 'pathetic' comments on £40.5m-rated star
Everton fans have been reacting to a post on Twitter, which relayed footage of Robbie Savage and Chris Sutton, who labelled Dominic Calvert-Lewin a diver.
Speaking on BBC Five Live Sport, Sutton stated the Everton forward was the winner of the 'simulation game', going on to say that Calvert-Lewin was 'better than that' and to 'just stop it' when it came to simulation, before Savage also repeated the call that the £40.5 million-rated 23-year-old was 'better than that'.
So far this season, Calvert-Lewin has been in incredibly fine form over his 16 league appearances for Carlo Ancelotti's side, scoring 11 goals and averaging a WhoScored match rating of 7.40 – ranking him as the club's second-best performer in the top flight.
And, after BBC Five Live Sport shared the footage of Savage and Sutton on Twitter, fans of Everton flocked to have their say on the matter, with many left furious by the pundits' remarks.
Do you think Savage and Sutton have a point about Calvert-Lewin?
Yes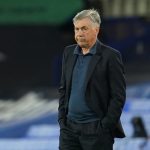 No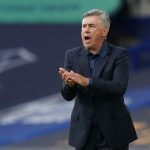 So, what exactly did these Everton fans have to say in reaction to Robbie Savage and Chris Sutton's comments regarding Dominic Calvert-Lewin?
"Staggered by this. DCL wouldn't even be in the top 100 divers in the Prem! Look at Man U diving to get pens every week! Liverpool get them every other week! Leicester are trying it, Jose has got Kane doing it at Spurs…and you choose to highlight DCL. Absolutely bonkers!"
"Really weird take this. Calvert-Lewin isn't even renowned for going down and he didn't even claim for a penalty. So many more obvious examples than any of the players mentioned there."
"Utter embarrassments, the state on this pair. One player who oozes integrity..and you rate him as a cheater or and a diver. You lack class… But hardly surprised. You spout bile to try and stay relevant… But you are utterly irrelevant. Not surprised that BBC is going downhill"
"So funny. This is pathetic you have started with someone who would struggle to make the top 100 premier league divers #pathetic #boring what are the chances the actual cheaters such as Harry Kane, Mo Salah, Bruno Fernandez don't make this list"
"This is utterly absurd."
"sack them now absolute joke. Never been booked for simulation."
In other Everton news, find out which Everton man has been linked with a move to West Brom here!