Everton fans on Twitter hit out at Barkley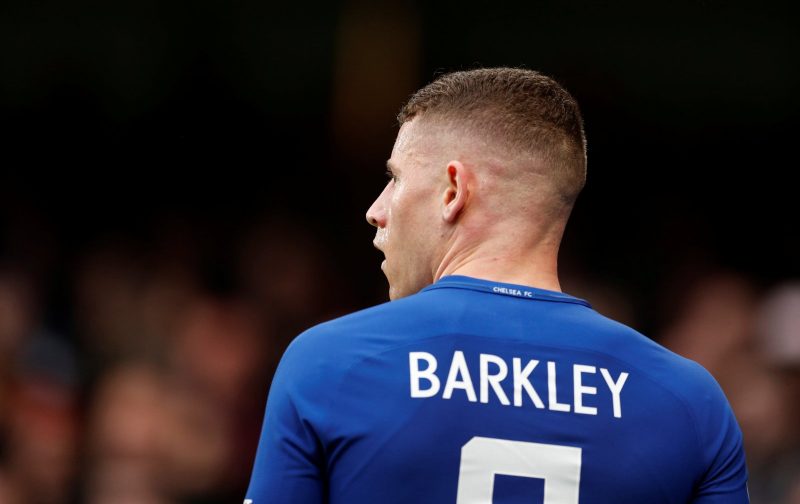 Chelsea take on MOL Vidi this evening in the Europa League at Stamford Bridge in a game where former Everton midfielder Ross Barkley is expected to start.
Barkley joined the Blues back in January but struggled to make an impact under ex-boss Antonio Conte largely because of injury.
However, he has impressed more often than not this season with Maurizio Sarri now in the Stamford Bridge dugout, and the 24-year-old believes failure to do so in the past has been down to a lack of coaching.
Speaking to the Evening Standard and other publications ahead of Chelsea's European encounter with MOL Vidi, Barkley said: "Over the years I haven't really been coached much.
"When you go through the youth system, you're always going in to do analysis work, you're looking at every way of improving and your coaches are always on top of you.
"And once you go into the first team it can change, because game to game managers are focusing on weekly results, not player development."
£22.5m-rated (via Transfermarkt) Barkley has yet to reach the level many would have expected him to by now, and coaching may possibly be a massive factor as alluded to by the England international.
Have a look at what Everton fans are saying on Barkley's comments below…
Funny how he's still a sub and more importantly how he gave that ball away that resulted in sturrages goal last Saturday, he's still deluded on how good HE thinks HE is

— Grand old lady of Goodison (@viv_robinson) October 3, 2018
Yep and all that play time he gets over at Chelsea has given him a big head I see

— Eugene Darron (@EugeneDarron) 4 October 2018
— Dave Baker (@Bluedave77) October 3, 2018
Quite laughable that .can he define coaching my understanding is that you ask for it put it in practice what has been agreed all driven by you with regular feedback discussions it's not somebody telling you what to do onus on you

— Keith Magwood (@kwrmag) October 3, 2018
If ONLY. He had just listened to the crowd telling him not to constantly take 2 extra pointless touches.

— ᑎIᙅᕼ ᔕTᗩᖇᒪIᑎᘜ #FBPE (@NichStarling) October 3, 2018
What an idiot, I see he's still making the same mistakes at Chelsea. He will never learn….

— Paul Scott (@scousescott) October 3, 2018