Everton
Everton fans on Twitter leap to the defence of Pickford after Anfield error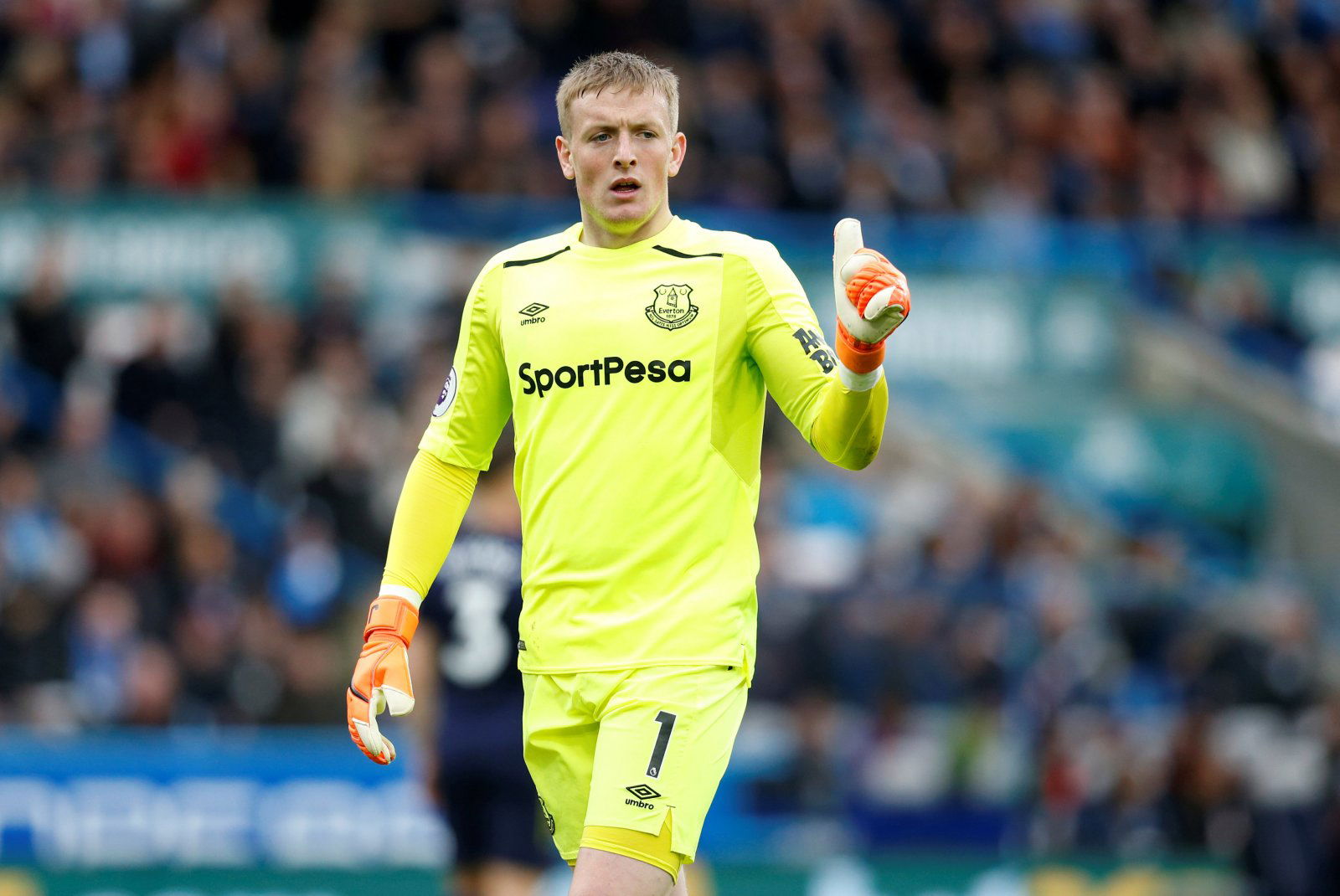 Everton will be looking to bounce back from their Merseyside derby defeat to Liverpool when they take on Newcastle United at Goodison Park tomorrow.
The Toffees came close to leaving Anfield with a point in what was a good performance, only for an absolute howler from goalkeeper Jordan Pickford to deny them of that right at the death.
Overall, it was not one of Pickford's best games with the 24-year-old having looked erratic throughout the whole match.
Looking at the season as a whole, though, Pickford has performed well, picking up from where he left off with England in the World Cup.
And with his mentality, the Three Lions shot-stopper will already be thinking ahead to the Newcastle game, putting his costly mistake at Anfield behind him as Everton look to chase down Tottenham in fifth place in what has been a good campaign for the club so far.
Have a look at how Everton supporters have reacted to Pickford's error below…
JP1

— Benj Winstanley (@benjwinstanley) 3 December 2018
Pick yourself up Jordan lad. How far did we get in the World Cup???? There wasn't only 10 on the pitch then either

— Claire Dodd (@Clairedodd9) 3 December 2018
Luckily there is no intnl break. A midweek fixture is just what the doctor ordered. I would expect a great reception for him from the Goodison faithful. A home win and all will be forgiven by the vast majority…

— mark foster (@fosterite) December 3, 2018
Unlucky @JPickford1. Move on to next games and I'm sure goodison will be 100% behind you in Wednesday.

— Snake Plissken (@Mark_mdluk) December 3, 2018
All blues should be behind him, awful error but he's been class for us

— Simon J Villiers (@sjv_simon) December 3, 2018
We're stronger and better,great performance, these things happen even to Big Nev so onward Mr Pickford we are EFC but start firing @ goal team instead of passing backwards Sam & Ron have gone!

— Paul Rowlands (@PaulRow07) 3 December 2018
Deserves all the respect in the world. If you take the amount of saves against the odd fumble then you can see he is Top of the shop. Numero uno. Get in Jordan.

— Laura (@parkinso14) December 3, 2018
Pick yourself up lad ! Saved us on countless occasions! We are all behind you

— Ashley Nicholls (@AshNicholls77) 3 December 2018