Everton fans on Twitter shocked by Andre Gomes' Bournemouth display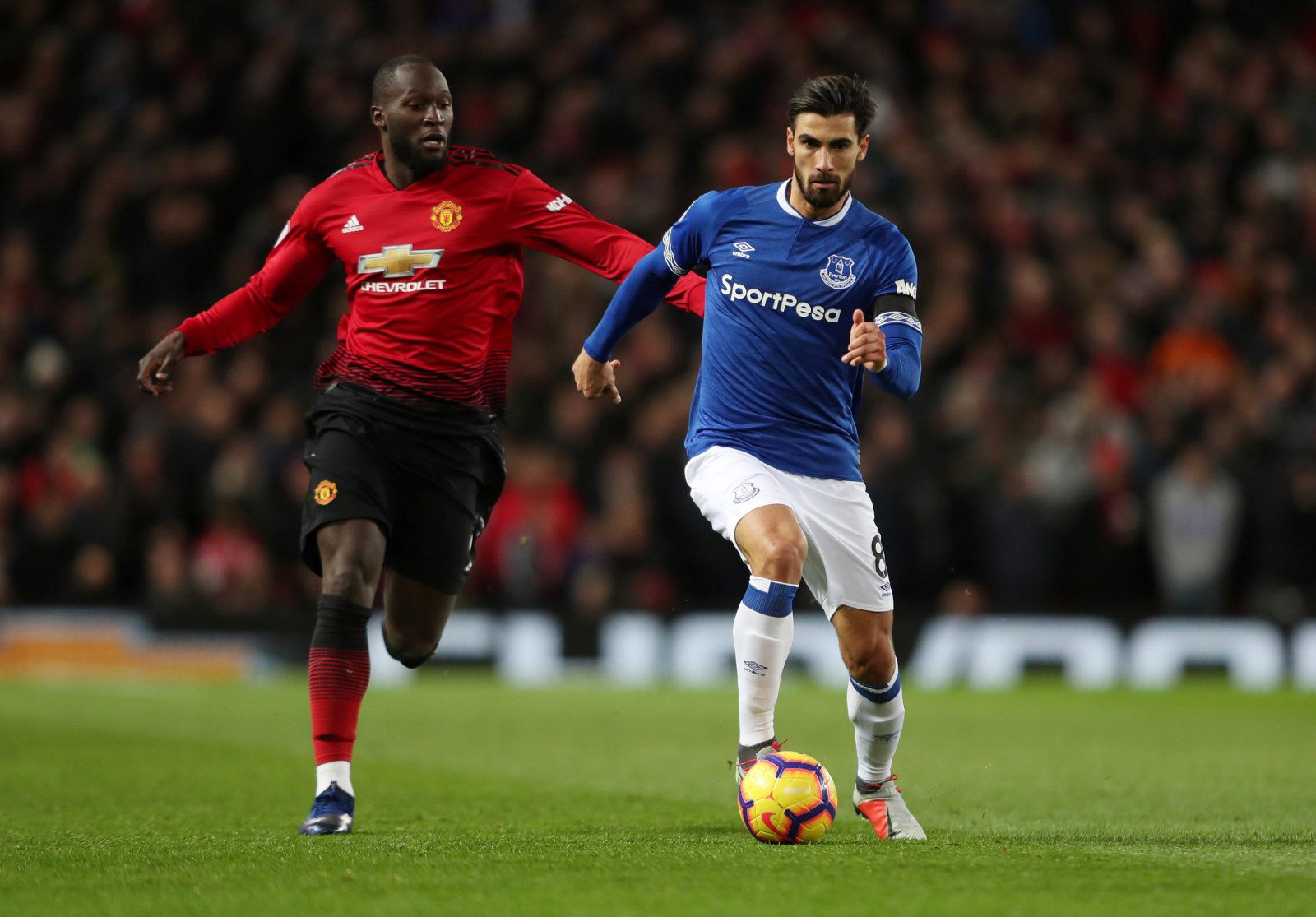 Yesterday, whilst the papers will be running headlines to do with Manchester United's 1-0 win over Tottenham at Wembley, Everton fans will be delighted to have returned to winning ways with a 2-0 home win over Bournemouth. However, it could have been a very different game had Anthony Taylor opted to send off Andre Gomes.
This is our way! Great team effort today! Thanks for your energy. Together we are stronger #GoToffees #COYB pic.twitter.com/Z1hLHwpmm7

— André Gomes (@aftgomes) 13 January 2019
The Portuguese midfielder has been one of the stars of this Everton side so far this season. However, yesterday he was booked for what appeared to be dissent with 25 minutes left to play, and after having his name taken he proceeded to commit two more fouls, and either of them could easily have been enough for Taylor to produce the second yellow card for the on-loan Barcelona man.
The disciplinary blip won't be enough to convince the Toffees that the midfielder isn't the one for them and they're all still desperate to see him put pen to paper on a permanent contract. All they wanted was to see Gomes easy up and read the game a tad better when he had been booked, as with the game finely poised at 1-0 until they scored a late second, if he had been given his marching orders it could have been very costly for his side.
You can see what the Toffees had to say to Gomes after the game here:
You deserved a red card. You were horrible

— Full вαчєsiαn Apprσαch (@Lewanjoski) January 13, 2019
You were terrible, you deserved a red card

— JeremyF (@jeremia_freeman) January 13, 2019
Love you Andre but my heart was in my mouth a few times today – I was worried you were going to see red. Just take it down 5% and you will be perfect. We need you on the pitch for many seasons to come.

— Everton Ruth (@EvertonRuth2) January 13, 2019
U need to calm down tho you could of cost us the game. Keep a cool head let's not go down to 10 men.

— darren (@darrenschorah1) January 13, 2019
Should of been sent off.

— Luke Bichard (@LukeBichard5) January 13, 2019
We love you! We really do….. just don't get sent off… you are no good to us on the bench 😉

— November Blue (@Novemberblue5) January 13, 2019
Don't get close to being sent off again your better than that

— Roberto Bainzo (@robertobainzo) January 13, 2019
Great effort but try and not get sent off mate!

— Kev whitehead (@kwwlimedia) January 13, 2019
Thank god you were not sent off

— jaap snijer (@jaapsnijer) January 14, 2019
The Toffees love Andre Gomes, but it's true that he's no used to them when he's suspended so they'll be keen for him to avoid walking the tightrope like he did yesterday.