Everton
Everton fans on Twitter slam 'snake' Barkley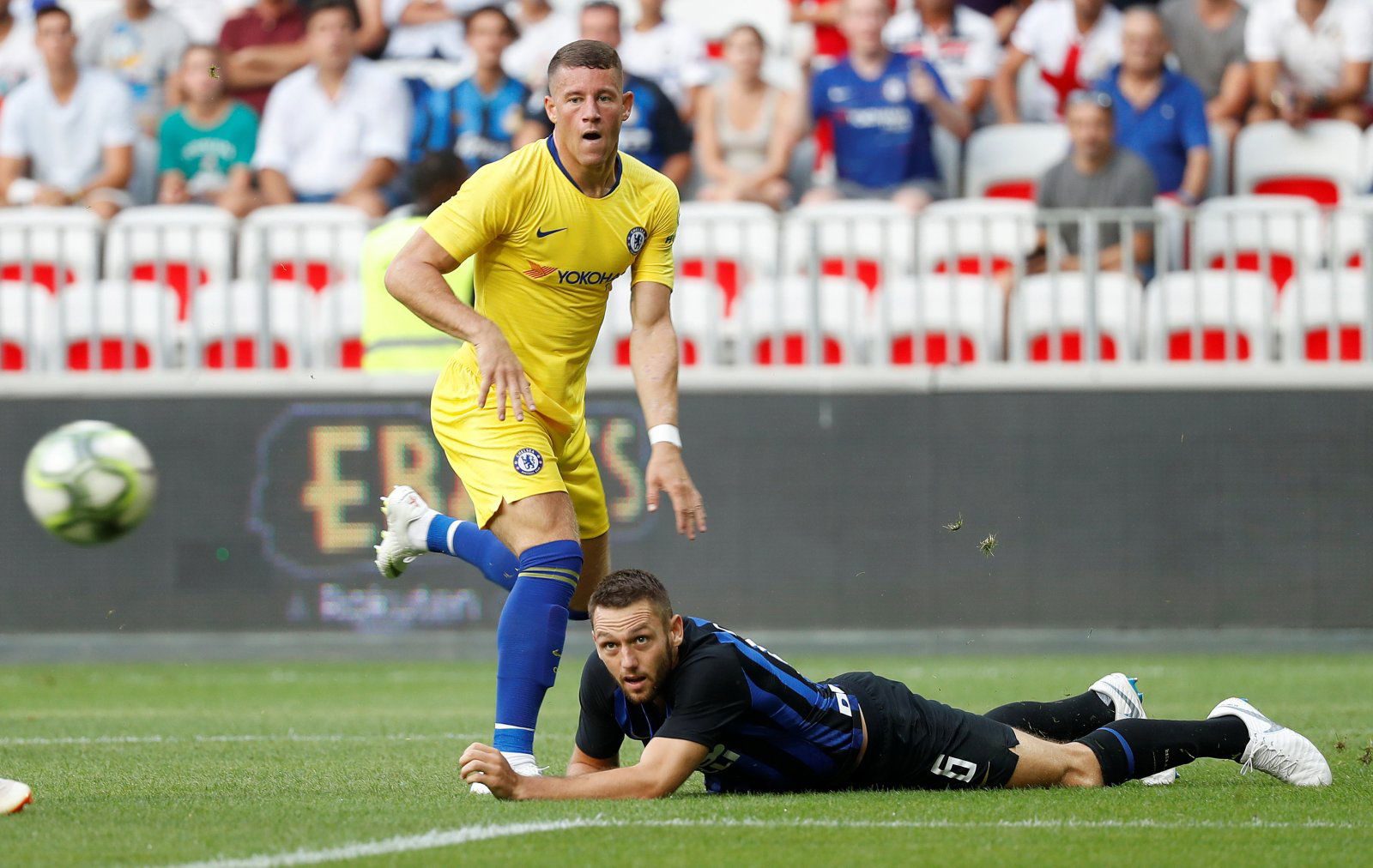 Chelsea welcome Everton to Stamford Bridge in the Premier League on Sunday with Ross Barkley set to come up against his former club for the first time since leaving them in controversial fashion back in January.
And the 24-year-old is well aware of the hostile reception he is likely to get from the supporters who once cheered his name.
"I don't think it will be the best," Barkley told Jamie Redknapp in a Sky Sports interview. "There might be a few who might say a few good things," the Chelsea midfielder added.
Given the manner in which Barkley departed Goodison Park, it is only natural for Everton fans to hold some anger, anger which will likely be vented at the £22.5m-rated (via Transfermarkt) England international on Sunday.
But the club have clearly moved on after a summer where they were able to bolster both the squad's midfield and attack, so now is the time for the Everton faithful to do the same.
You can have a look at what supporters are saying on the matter below…
I don't think we should lower ourselves to the point of abusing him. Ignoring his presence on the pitch would be far more fitting, considering that, in his time with us, he achieved very little of note.

— Airey Pierre Borlsac (@borlsac) November 9, 2018
He's a rat who betrayed his club… He's going to get an awful reaction.

— Irish-Alex EFC (@NotReallyIrish) November 9, 2018
No because he said a "few" it'll be everyone snake.

— Ian G (@IanG1878) November 9, 2018
Let's prove him wrong an not even acknowledge he's on the pitch, like we used to when he played for us

— Adam (@50_sal) November 9, 2018
It'll be worse.

— marc (@oopsyday) November 9, 2018
Ignore him. He was average at best by and large for us, save for a handful of games. He isn't remotely missed and if he was offered back tomorrow for free I wouldn't want him. Stones and Lukaku departures were harder to take

— Roger Mottram (@rogerefc) November 9, 2018