Everton
Everton fans on Twitter urge club not to sign Augustin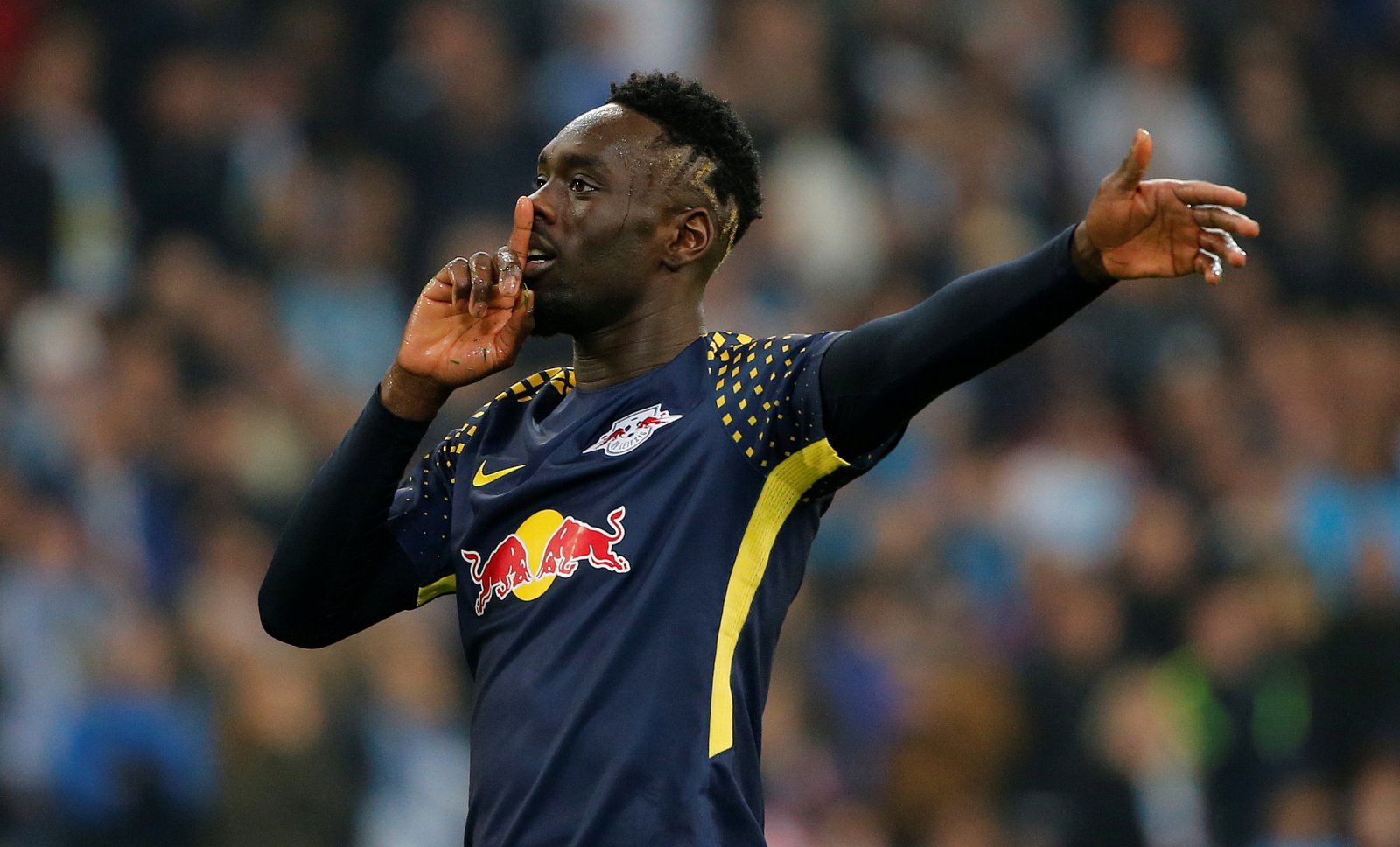 Despite their disappointing 2-2 draw with Watford at Goodison Park on Monday, Everton will still be pleased with how their season is going so far.
In the Premier League, the Toffees find themselves seventh in the table — just two points behind Manchester United — and have been playing some good stuff under Marco Silva.
There is still much room for improvement, though, and the Merseyside club's Portuguese coach could look to the Bundesliga next month in an attempt to achieve that.
According to France Football (via Get French Football News), Everton are readying a £36m bid ahead of the January transfer window for RB Leipzig's French forward Jean-Kevin Augustin in a deal that would make a lot of sense for the Premier League outfit.
Up front, Everton have really struggled with Richarlison currently being used as a makeshift No.9 as Silva continues to overlook Cenk Tosun — and understandably so.
Have a look at what Everton fans are saying on their club's reported interest in Augustin below…
Werner instead be alright

— Paddy Turner (@paddytefc) December 11, 2018
Abar 12/13 goals in 40 odd games. No ta

— Simon Edmondson (@Si_EFC) December 10, 2018
Another short striker, couldn't make it at PSG and an underwhelming score rate in a sub-standard team from a sub-standard league.

I get he's only 21 but why do people think he can shine in a much tougher league?

No thanks.

— Alan Gibbons (@alan_gibbons) December 11, 2018
11 goals in 35. No thank you

— Bernard (@Bernard_20EFC) December 11, 2018
Prefer Werner

— James Brown (@mrbrown_efc1878) December 11, 2018
no ty

— Kevin_K (@KevinK_EFC1878) December 10, 2018
No friend. We requested Werner.

— Mitch Winslow (@Winning_Slowly) December 11, 2018