Everton fans take to Twitter in delight at rumours of Williams exit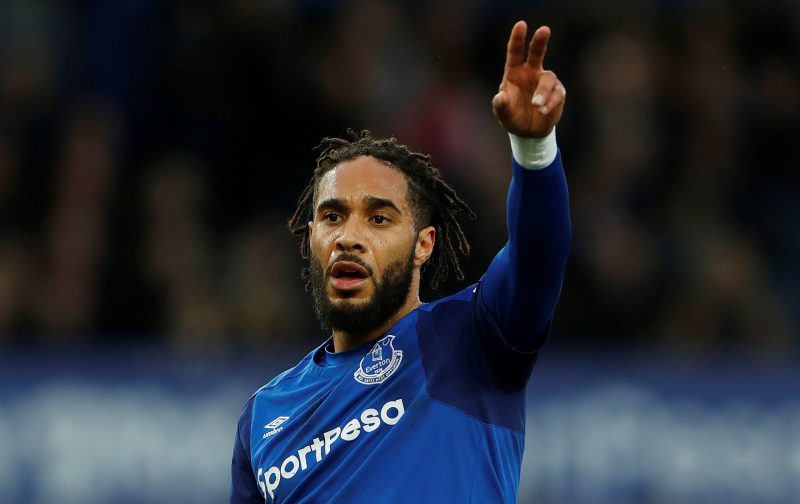 Everton fans have had a tough time in the transfer market at times. Some of the players brought in over the last five years or so have flopped heavily, but one of those who has gone above and beyond flopping on Merseyside is Ashley Williams. The Toffees though, have been given the news that Williams will be off this summer, according to the BBC.
Huddersfield Town, Aston Villa and DC United are all interested in signing out-on-loan Ashley Williams on a free transfer when his contract expires at the end of the 2018/19 season. (Source: BBC Sport) pic.twitter.com/BgWWeuwwWT

— Everton Blue Army (@EvertonBlueArmy) April 30, 2019
Ashley Williams is now 34-years-old and has been a colossal failure at Goodison Park. He also hasn't been great at Stoke City on-loan this season either for that matter, and it looks like a supposed move to the MLS with DC United is now on the cards. According to the rumours on the BBC, Huddersfield Town and Aston Villa are also possible destinations, but an English football stay will be tough to justify.
The fact that Williams is going to out-of-contract at the end of the season means that whatever happens he'll be out of the Toffees' hair, and they simply cannot wait for that. The Welshman has been beyond poor at times in his career at the club, despite starring beforehand at Swansea, and now that his exit is on the cards the fans are all absolutely delighted.
You can read the Toffees' thoughts on Williams' exit here:
When he joined Williams was welcomed as the leader who was going to replace Jagielka & fix Everton's defence.
Sadly not, he has probably been 1 of Everton's biggest transfer flops & the bar's very, very, high in this respect.

— colinsmith50 (@colinsmith50) April 30, 2019
They not seen this bloke play?!

— EvertonFanZone (@EvertonFanZone1) April 30, 2019
please take him ASAP

— Mark (@scousemanblue) 30 April 2019
Happy days. Taxi

— Everton Munster Supporters Club (@everton_club) April 30, 2019
Thank the football god's.

— Mr Jones (@OH_Man_Blue) April 30, 2019
Yes!!! (moonwalks down the street)

— Robert Moss (@rmoss87) April 30, 2019
Please for the love of god

— richhhhhhy (@richhhhhhy1) April 30, 2019
I will drive him there myself giz the postcode ?

— Will Lloyd (@WilliamLloydEfc) April 30, 2019
Everton fans everywhere will be desperate to be rid of Williams and whether he finds his way to another English club or the MLS, as long as he's not at Goodison Park they'll be happy.