Everton fans take to twitter to demand Cenk Tosun finally gets minutes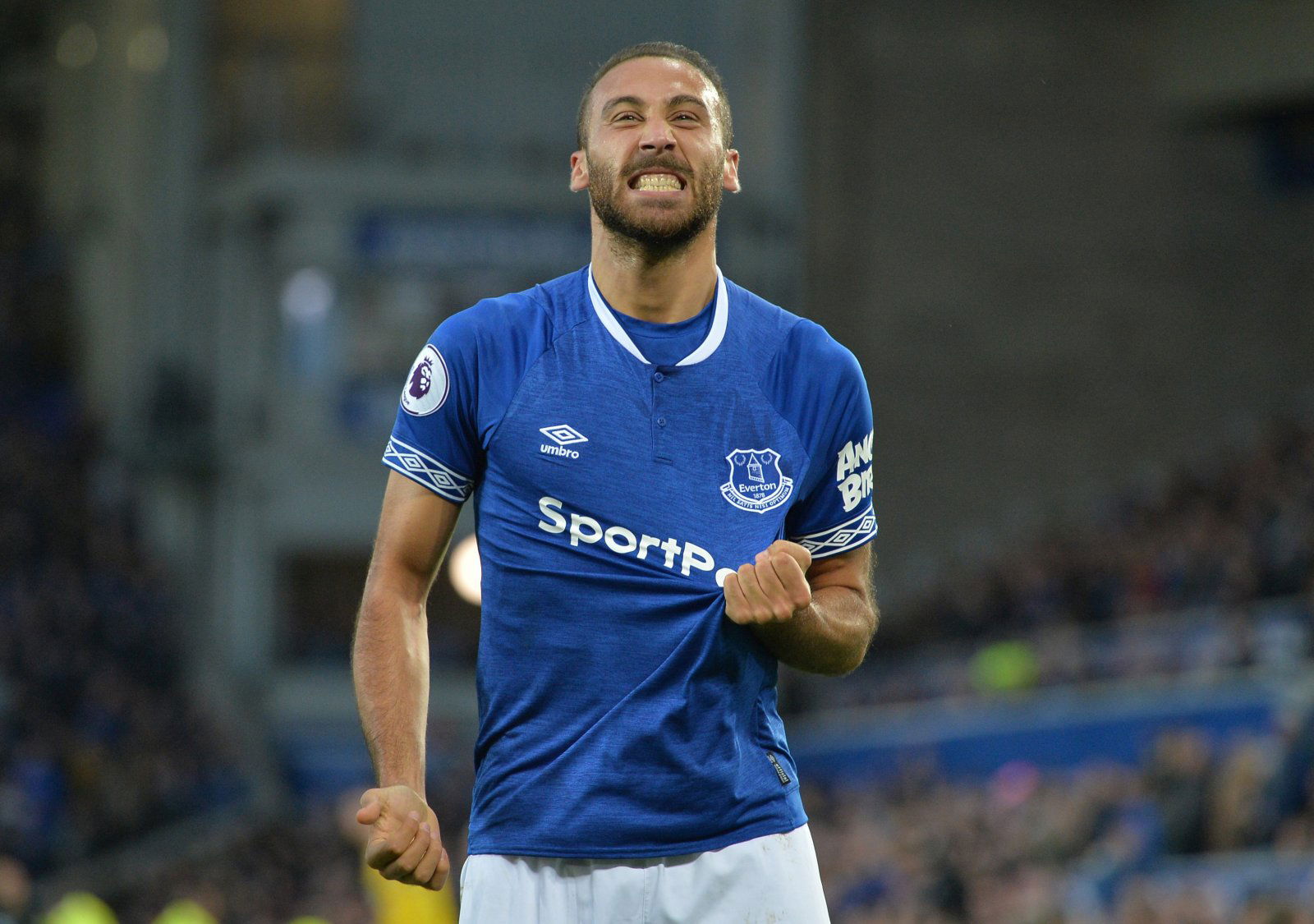 It has been just over a year since Everton signed Cenk Tosun and made him their joint 8th record transfer splurge. However, after an initial run in the side it feels like the Turkish striker is yet to be given a real go, and after he bagged a brace for his country on Monday night, plenty of Toffees want to see Marco Silva give him a proper chance.
goals for @CenkTosun_ on duty with @MilliTakimlar tonight!

Yes, Cenk! #TosunPaşa https://t.co/qSJF6ToeUA

— Everton (@Everton) 25 March 2019
Considering that at the moment the Everton faithful have been rotating between playing Richarlison and Dominic Calvert-Lewin up front, the fans are all more than keen to see Tosun given his chance. It really wouldn't hurt that much to give him some minutes, and it may even bring some goals with it, as the current way that the Toffees are going with their lack of a prolific striker is hardly impressive.
Tosun doesn't seem like a Marco Silva type of striker admittedly, but that doesn't mean he can't make it work. The Turkish striker obviously has goals in him, as we previously saw at Besiktas and with what he does whilst playing for his national team, and at the age of just 27-years-old, Tosun should be playing first-team football in his prime years, not rotting on the bench and having his confidence destroyed.
You can read the Toffees' thoughts on Tosun here:
Should give him more chances

— JSRiley87 (@Riley87Js) March 25, 2019
If we want to seriously give Cenk a proper run in the team. I feel we can't play him as a lone striker and start seriously thinking/working towards a more offence formation (I.e – an option to only have 1 defensive midfielder). It's worth a go. #EFC #Everton #CenkTosun

— ShAuN a C (@5haun4nthony) March 25, 2019
Give him a chance then

— connor (@Manners16) March 25, 2019
Can't fault his attitude either Mair. His head has never dropped.

— Anne Roberts (@Anneroberts22) March 26, 2019
Play him.

— City 2 win the league..#bitterblue (@dodgy_foxy) March 25, 2019
Well done Tosun and I am sure you have much more to give to Everton. Perhaps Moldova are not as good as many of the PL teams he comes across but I also wonder whether you are better suited to the style of football played in Turkey. However, Silva should give you playing time.

— Roger Williams (@RogerWi33581994) March 26, 2019
SILVA CAN'T USE HIM WELL, ABSOLUTE TERRIBLE COACH

— XANTEDAN (@kle0ndan) March 25, 2019
The Toffees are desperate to see more from Tosun and will hope that Silva takes not and gives the Turkish striker more of a chance.