Everton fans take to Twitter to fume at Silva's post-match comments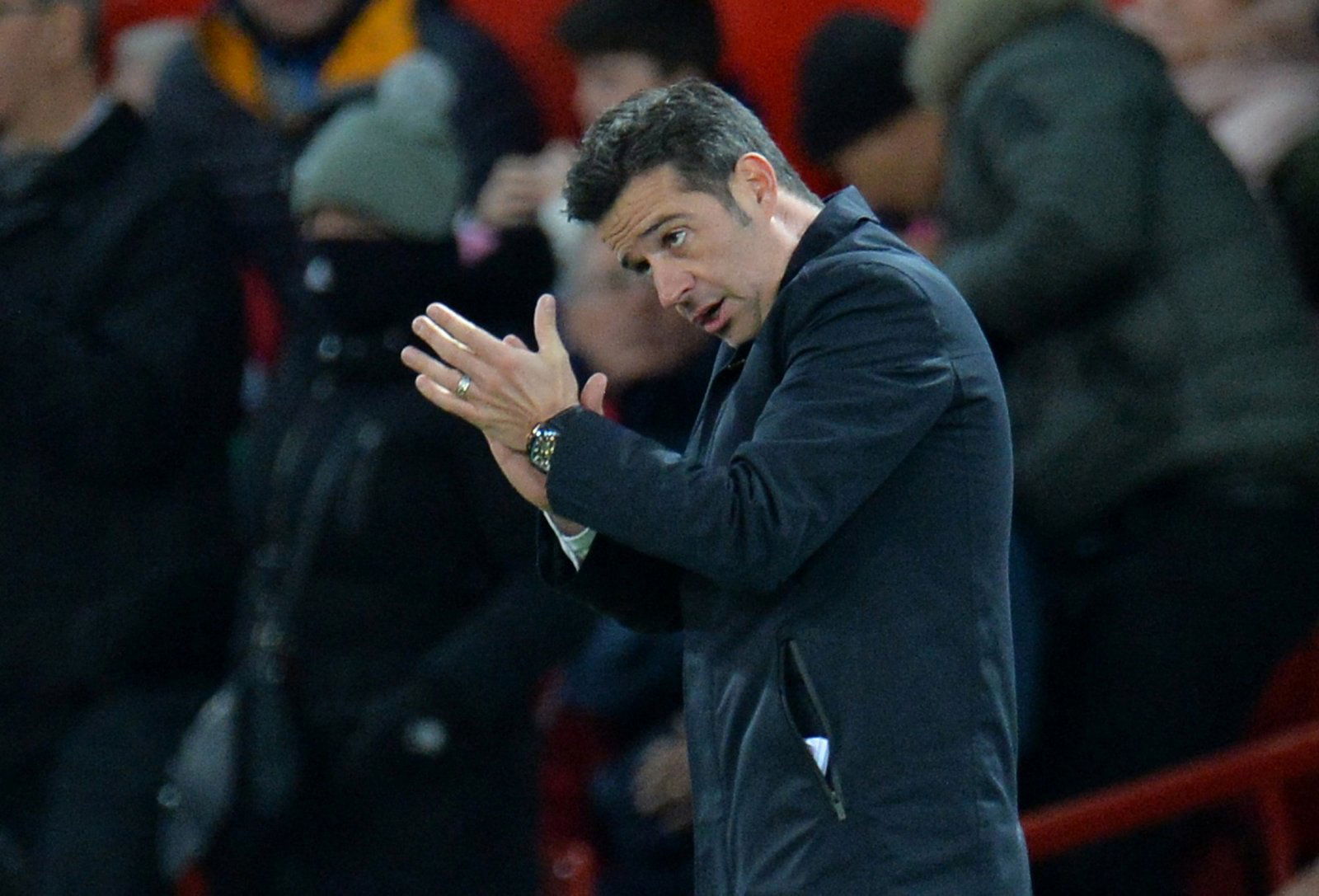 Whatever Marco Silva came out with after yesterday's loss to Spurs was going to go down like a lead balloon with the Toffees, and as you can imagine, having lost 6-2 at home, the fans were fuming. The clash with Spurs was their last home game of 2018, and they went down without so much as a whimper.
| Marco reacts to a tough defeat at Goodison Park.

Match report https://t.co/y54XcZYaRP #EFCMatchday pic.twitter.com/wRT2sXSijC

— Everton (@Everton) 23 December 2018
After taking the lead through Theo Walcott, things quickly fell apart for Marco Silva's side against Tottenham. An error from Jordan Pickford quickly allowed Heung-Min Son to equalise and from there it just went downhill, with the Lilywhites romping their way to a 6-2 win, and the Toffees were rightly livid with the shocker, and not having any of their gaffer's post-match comments.
Silva tried to remain level-headed after the defeat, but it was clear as anything that he was as dejected as the supporters with the defeat. The Portuguese tactician claimed that his side 'lost their organisation' which led to the loss, but that didn't cut it with the fans, and they've been putting a lot of the defeat down to the failings of Silva just as much as the players.
You can read the Toffees' verdict on Silva's comments here:
Tactically cocked it up you mean. No plan B and getting found out playing the same way each week. Swift improvement needed please blues

— Martin O'Sullivan (@ToffeeWraps) December 23, 2018
Disgraceful today, whether spurs were good or not.

— Joe Ainscough (@Joe_A_95) December 23, 2018
We have imploded after Merseyside derby…worst performance seen… even 3rd division would play better against Spurs…bunch of circus clowns…just proves how much we miss Gana Gueye

— sam (@SameerChavda) December 23, 2018
Allardayce>Marco Silva

— EYT Huseyin (@huseyin_eroglu) December 23, 2018
It was an appalling result against Tottenham, it was clear to see. Can we please cut out the basic errors we making. I really hope there is a marked improvement against Burnley.

— Peter Papadopoulos (@PeterPapadopo11) December 24, 2018
hahahah what organisation Everton have lost if the team never had one? You're a shame, Marco Silva! The defense is one of the worst in all Premier League! It's completely your fault! No win over top 6 team! unacceptable to take 6 goals at home!

— Everton Rubens (@evertonrub) December 23, 2018
No excuse for that performance.

— Gomez Nine (@gomeznine) December 23, 2018
The Everton fans were fuming with everything about the game yesterday and will be desperate to bounce back against Burnley on Boxing Day.