Everton: Fans want Rafa Benitez as potential Marco Silva replacement
Sitting in the bottom three after eight games, things are not looking good for Everton.

Is Marco Silva the right man for Everton?
Yes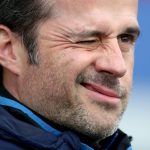 No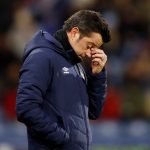 There's still plenty of time for them to turn things around, though, and launch an assault on the top six, even after their torrid start. However, you could not blame anyone for debating whether Marco Silva is the right man to bring glory back to Goodison Park given this dismal opening to the campaign.
With that in mind, some Toffees have cast their vote on who Silva's best potential replacement could be if the club did decide to hand the Portuguese his notice.
Many names spring to mind, with Jose Mourinho, Mikel Arteta and even ex-Liverpool boss Rafa Benitez being at the forefront of the discussion.
Despite winning the Champions League with Everton's fierce cross city rivals, the Spaniard boasts a phenomenal managerial record and was most recently adored by Newcastle United fans after steering them away from relegation last season.
Definitely a credible candidate, and some blues seem to agree:
Rafa
Mourinho
Arteta

— sammyefc1878 (@sammyefc1878) 10 October 2019
Benitez
Ten haag
Mourinho in that order

— brad (@bradmitch96) October 11, 2019
Rafa
Jose
End of!

— Steve Gooding (@SteveGooding10) October 10, 2019
Rafa above Jose.

— Roman (@CalTurk4) October 11, 2019
Benitez for me! I thought we should have gone for him before silva despite what's gone on before.

— Chris Pritchard (@pasteysham) October 11, 2019
Well, I think Rafa Benitez is a good choose because he has enough experience in the PL and we saw Newcastle with him was a good team and we have don't forget Newcastle owner didn't spent more money when he was a manager.

— Aziz (@toffee_man1) October 11, 2019
Benitez

— TX Bill (@GOT_TXBill) October 11, 2019