Everton: The Athletic issue update about Carlo Ancelotti's future at the club
The Athletic have recently issued an update about Carlo Ancelotti's future at the club, highlighting his willingness to stay beyond his current contract at the Merseyside-based outfit.
The Toffees currently find themselves in the fourth position in the Premier League and they recent beat Arsenal 2-1 to get into a top-four spot on the table.
Ancelotti would like to stay for longer at Everton
The Athletic recently published an article looking at how Ancelotti's first year at Everton has gone. It carried multiple accounts of the Italian's time at the club so far, highlighted how comfortable he currently is and also his potential plans for the future. The piece was written by Patrick Boyland and Greg O'Keeffe.
Will Ancelotti stay at Everton beyond 2024?
Yes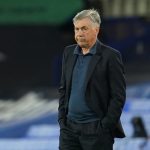 No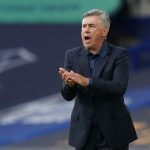 The article also provided information about how Ancelotti views his future at Goodison Park. It stated that while Ancelotti's current contract at Everton runs out in the year 2024, he has privately hinted that he would be open to staying at the club for longer, if he succeeds in keeping the side competitive at a high level.
The piece stated 'Although the Everton manager's contract is not up until 2024, privately he has already hinted he would like to stay for longer, provided he feels can help the team remain competitive.'
The article also suggested that Ancelotti is very comfortable at Everton and he considers them to be a 'family' club and not a 'corporate' club like Real Madrid or Chelsea.
Ancelotti's stay may only help Everton improve
As things stand, Everton have scored the fourth-highest number of goals in the Premier League this season. They have also conceded 19 goals – as many as Liverpool and two less than third-placed Manchester United (as per FBRef).
This suggests that the Toffees have been pretty good in the goalscoring department and in the defensive department too. Under Ancelotti, Everton have had a win rate of 50 per cent and only five Premier League teams have had a better points total since the Italian's arrival (as per the Athletic).
Clearly, Everton have done pretty well under Ancelotti and if stays for longer, they might just improve further.