Everton: Fans agree with Alan Myers that the club requires a catalyst for change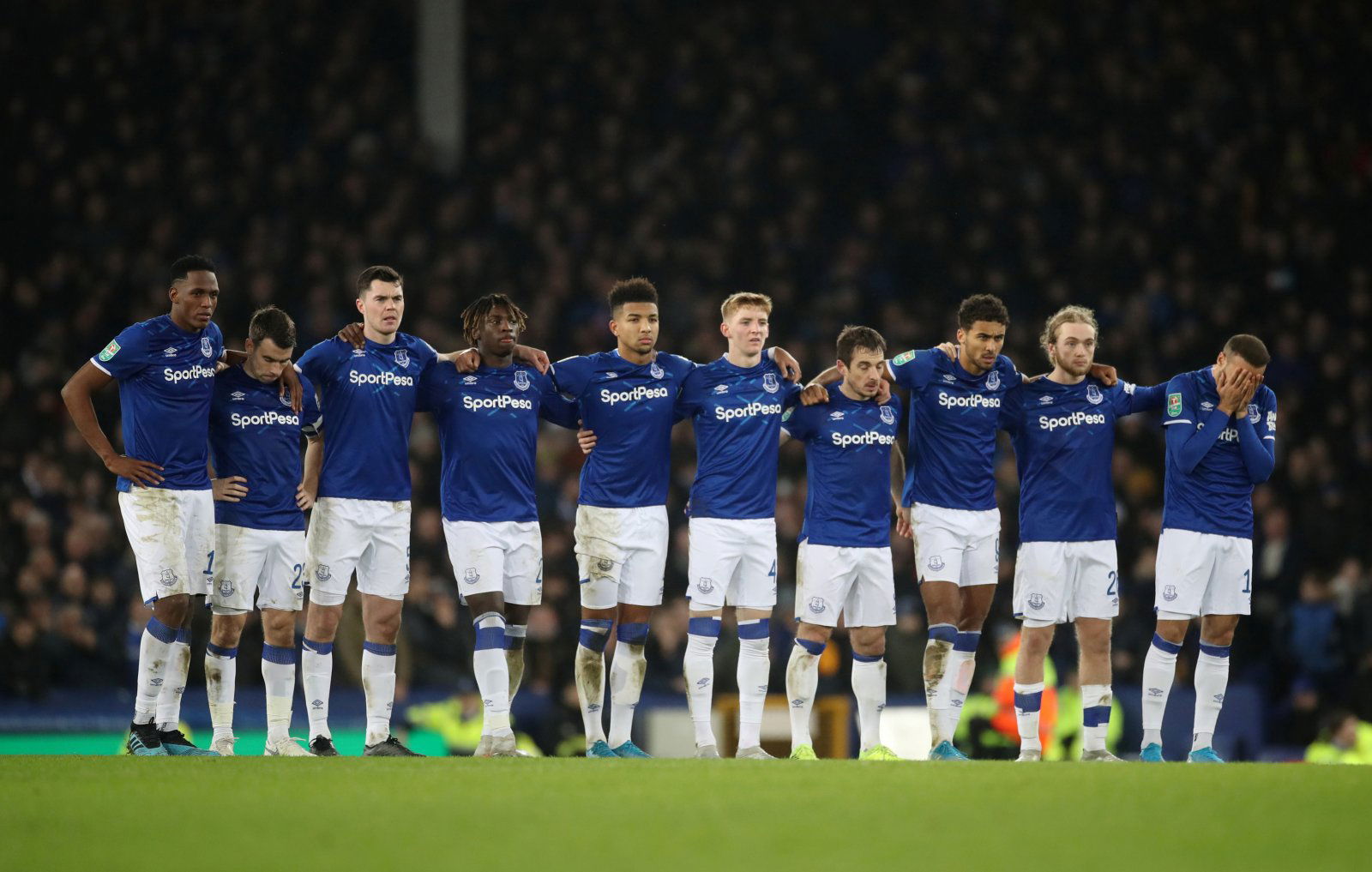 Everton fans have found themselves in agreement with Sky Sports journalist Alan Myers after he stated that Carlo Ancelotti can be the "catalyst for change" that the club needs.
The Toffees have been without a permanent manager since their 5-2 defeat to hated neighbours Liverpool, where Marco Silva was sacked the following day.
As a result, assistant manager Duncan Ferguson took charge of the club temporarily while the club agrees on a new boss.
Former Napoli boss has been heavily linked with the club after being sacked by Gli Azzurri following a 4-0 victory against Genk in the Champions League.
Despite various negative articles about Everton's everyday business, Myers said the following about the club's current situation.
Everton's Board, players, staff and fans should embrace the appointment of a winner, grab it with both hands, use it to create a togetherness, a single vision and the moment to move away from the mediocrity of recent years. Ancelotti can be the catalyst for change, finally! 💙

— Alan Myers (@ALANMYERSMEDIA) December 19, 2019

Supporters were in agreement with Myers about the future of the football club, making their feelings clear on social media.
Here you will find some of the best comments from Everton fans:
Excellent 👏🏼👏🏼👏🏼 best tweet I've seen about this Al well played, cant believe there is people doubting serial winner Ancelotti, prob the same ones that want born loser Moyes back, if it doesnt work no one can question the club ambition again by getting him in https://t.co/3OlJcXq0DF

— A Bailey (@BAILEY2311) December 20, 2019
Perfectly put mate

— Adam Graves (@AdamGraves78) December 19, 2019
Spot on Al. The truest thing I've read since the news broke is when you said that we need to change for him, not him for us. This club is ready to take off…let's hope Ancelotti is the catalyst

— Robert Elliott (@RobertE44339703) December 19, 2019
Everton's well established 'identity' is treasured by us all. However, if we really want to run with the big boys, it simply won't do.

Everton needs a firmware update and a reboot.

Maybe it's about to happen. 🤞#Ancelotti #BramleyMoore #EFC

— 🌊 Paul Downes🏰 (@CallmeDownsie) December 19, 2019
Alan is spot on…the club & the fans need to act like the big club we are. No more negativity .

— Paul (@PaulJon56351012) December 19, 2019