Everton: Fans agree with Phil McNulty about the club's approach for Carlo Ancelotti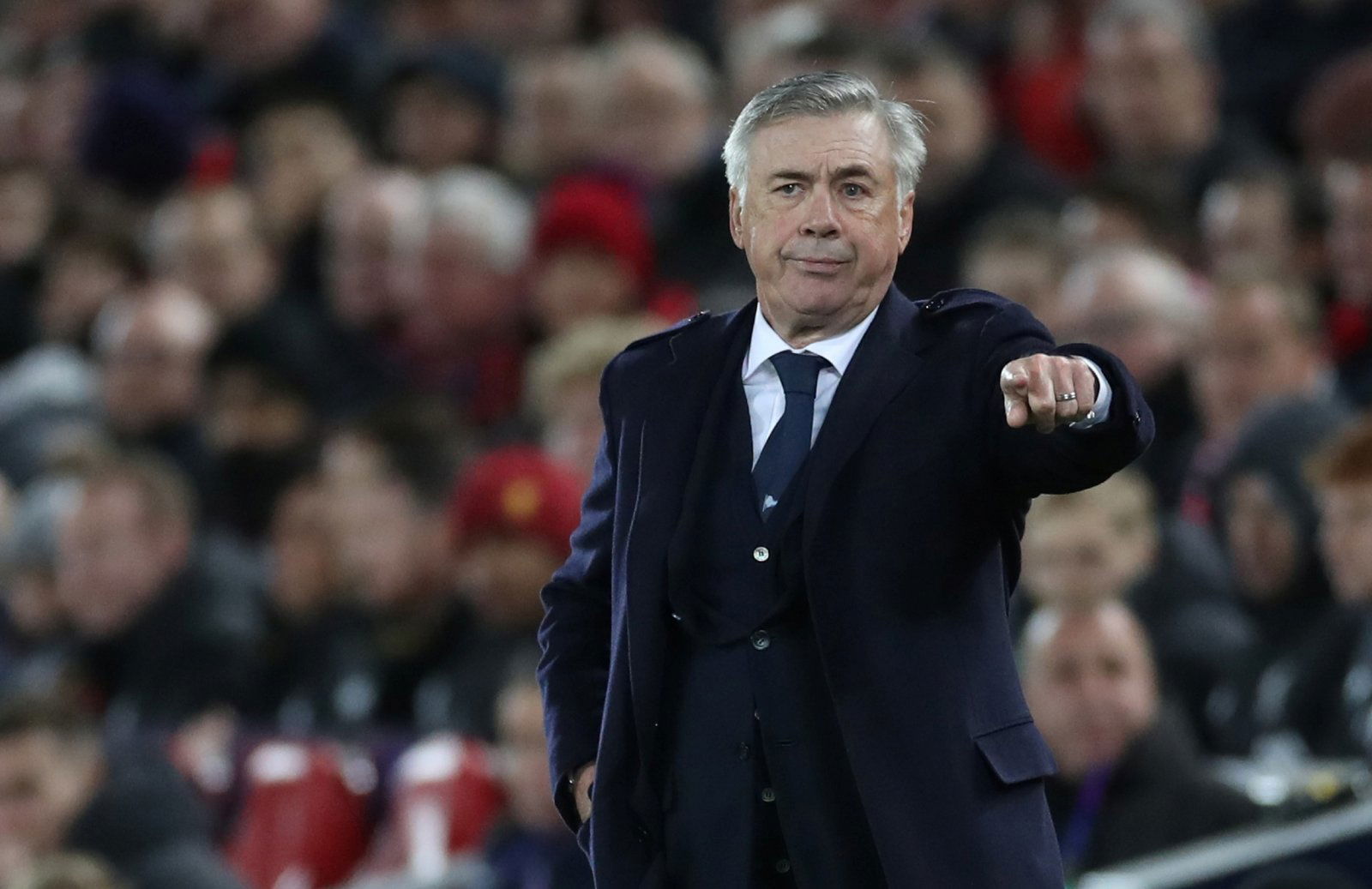 Everton fans have found themselves agreeing with BBC Sport pundit Phil McNulty after he approved of the club's ambition by going after Carlo Ancelotti.
The three-time Champions League manager was recently given his marching orders by Serie A side Napoli after a 4-0 win against Genk in the Champions League.
Duncan Ferguson is taking temporary charge of the first team since Marco Silva's sacking in early December and will lead the Premier League clash against Arsenal on Sunday.
After various articles showing negativity towards Everton, the BBC Sport journalist put his opinion out there for all to hear.
Is it going against the grain to suggest Everton should be praised for their ambition in trying to get Ancelotti as their manager? There is definitely a debate to be had about whether he is a good fit but he is successful, available. Is it the suggestion Everton should aim lower?

— Phil McNulty (@philmcnulty) December 19, 2019
The journalist believed that the club is doing the right thing by going for the best possible candidate for the job, but did concede that there was an element of risk due to whether he would be a "good fit" for Everton.
Supporters agreed with McNulty's comments and made their feelings clear on social media. One fan suggested that the media disapprove of a team being ambitious if they sit outside of the top six Premier League places.
Here you will find some of the best comments from Everton fans:
Agreed. This is an appointment of the highest order. You can't fault Moshiri's ambition. Let's hope he's got it right this time.

— The boy from Bengal (@supernaturalbro) December 19, 2019
It's a no brainer. The club has forked out 40 million notes in compensation packages to the last host of messes.

So what if it fails? The Howe's and Moyes's and all the other usual candidates will still be around if it goes tits up!

A bit of ambition never hurt anyone!

— John Brady jr (@santo_dominguez) December 19, 2019
4th on this list of title winners… Everton should be challenging for titles…. Why the hatred… Pathetic really pic.twitter.com/OXEbxCmuMr

— bluebri (@bluenozebri) December 19, 2019
👍 it seems that if you are not in the traditional top 6 then you are not allowed to have ambition and aim high. Why shouldn't Everton be associated with top managers. It would be easy to sit mid table, spend little money like some clubs. Up the Toffees #EFC

— Stephen (@Stephenah62) December 19, 2019
Nil Satis Nisi Optimum…at last! 👍

— Paul Cornmell (@PaulCornmell) December 19, 2019
Correct. There are no guarantees when appointing a new manager. It could be an error, but it can't be an error to appoint the guy with the best CV possible.

Few people out there seeing it as an opportunity to continue the narrative of Moshiri being impulsive and short-sighted

— toffee boy andy (@toffee_boy_andy) December 19, 2019