Everton: Fans blast Son Heung-Min for 'revenge tackle' after horror injury for Andre Gomes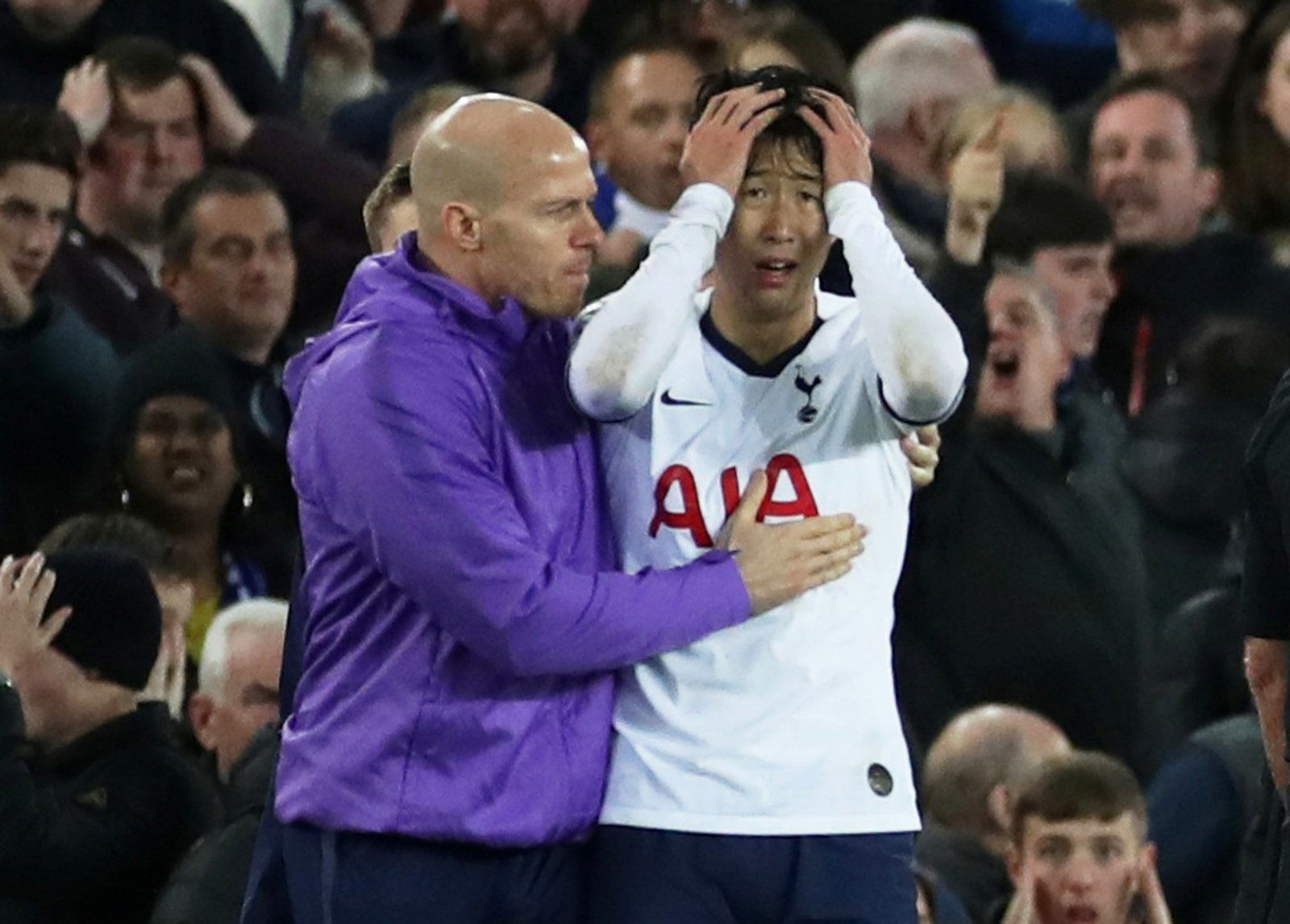 Everton fans have slammed Tottenham winger Son Heung-Min after his tackle during their 1-1 draw at Goodison Park resulted in Andre Gomes breaking his ankle.
The South Korean forward was sent off by referee Martin Atkinson during the affair after his attempt to try and stop the Portuguese midfielder breaking on the counter-attack with a reckless tackle.
Should Cenk Tosun be playing more?
Yes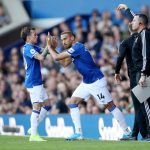 No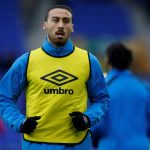 However, his rash challenge resulted in Gomes falling awkwardly and suffering a fractured dislocation of his right ankle.
The incident sucked the atmosphere out of the Goodison Park roof as the distressed look on players and staff around Gomes was enough to tell the story as to what had happened.
Goals in the second half from Spurs' midfielder Dele Alli and a 97th-minute equaliser from Toffees' substitute Cenk Tosun meant that both sides shared the spoils, but those goals will be forgotten about after Gomes' trauma.
One fan said that it was a "revenge tackle" from Son and that he was a "disgrace" of a footballer.
Here are some of the other comments from Everton supporters:
Son with a revenge tackle on André Gomes! Knew exactly what he was doing. Went in to the hurt another professional! Absolute disgrace of a footballer!

— Ian Croll (@Iancroll1) November 3, 2019
Cba even debating with people on this but look at the aggression in son's face as he makes the tackle… pic.twitter.com/zPF1TSRg2p

— Tom (@EFCTom_) November 3, 2019
Unpopular Opinion: If Son was such a 'nice guy' then he wouldn't have lunged in for that revenge tackle.

— Joanne👻 (@Joannecolaa) November 4, 2019
People do realise it was a revenge tackle by Son yes?

— The Gwladys Street (@TheGwladysSt) November 3, 2019
Am I the only one that hates Aurier more then Son? I know Son went in for the revenge tackle and know for a fact he meant it but Aurier was the one that injured Gomes by diving into a tackle as Gomes is already starting to fall. pic.twitter.com/ere0Oe6owZ

— Scott Parkin 🐧 (@Efc_ScottParkin) November 4, 2019
Not understanding the sympathy for Son and the backlash of the red card. Chased Gomes down from Striker to Rightback after a supposed elbow a few minutes before. It was a revenge tackle from behind and was not intending to win the ball. Reckless and stupid from Son. No sympathy!

— James Hughes (@JamesHughes1878) November 4, 2019