Everton: Fans burst with pride over latest club statement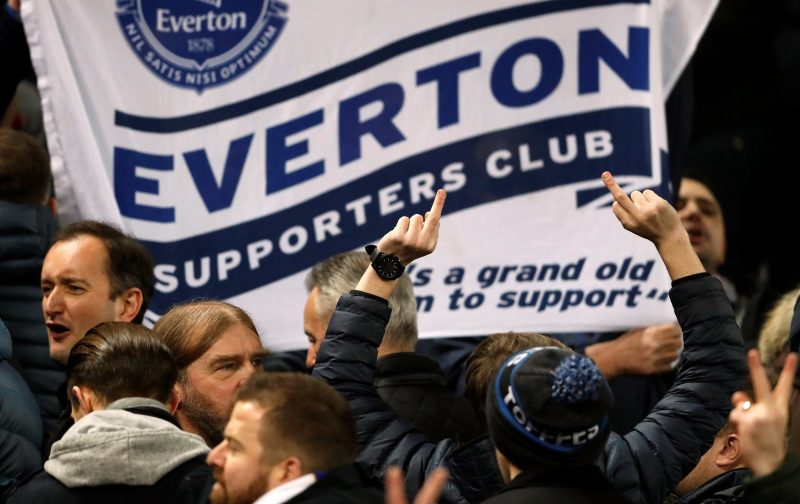 Everton have announced that they will paying all casual workers employed by the club whilst they are unable to work during this troubling time.
Due to the severe impact of recent events, the Premier League is suspended at the moment and all football clubs have closed the doors to their grounds and training facilities. Players have been self-isolating and training at home and the general public have been strictly instructed to stay indoors and work from home if possible.
However, for those who are casually employed and rely on match days to work, working from home is not an option. Everton have stepped in and have offered to pay those who are directly-engaged in the club until current affairs improve.
Blues fans are absolutely delighted with the club's statement and are bursting with pride over the gesture. One supporter has said it is 'absolute class' from Everton whilst another has branded it 'another reason for me to be proud to be an Evertonian'.
Well done my club 👏🏻👏🏻👏🏻

— carlo fantastico (@_jennifer1878) March 24, 2020
Yet another reason for me to be a proud Evertonian

— Frank Keegan (@KeeganBig) March 24, 2020
Fantastic… what a club! 👏🏼

— P (@Paul_M__H) March 24, 2020
👏🏽👏🏽👏🏽👏🏽 brilliant stuff guys x

— vic (@victoriacarlin_) March 24, 2020
This is my club 💙 pic.twitter.com/allbZyMcqw

— willzy91 EFC 🇦🇺 (@jarrodwills) March 24, 2020
Well done to everyone involved making this decision. Yet again absolute class from my football club💙

— The Toffee Blues (@EvertonNewsFeed) March 24, 2020
Yes fellas 👏🏼The people's club

— ŞΔM🐦 (@SamG_9) March 24, 2020
What do you think of the latest statement, Blues? How proud are you to be an Evertonian? Join the conversation in the comments!