Everton: Fans fume as Son Heung-Min's red card is overturned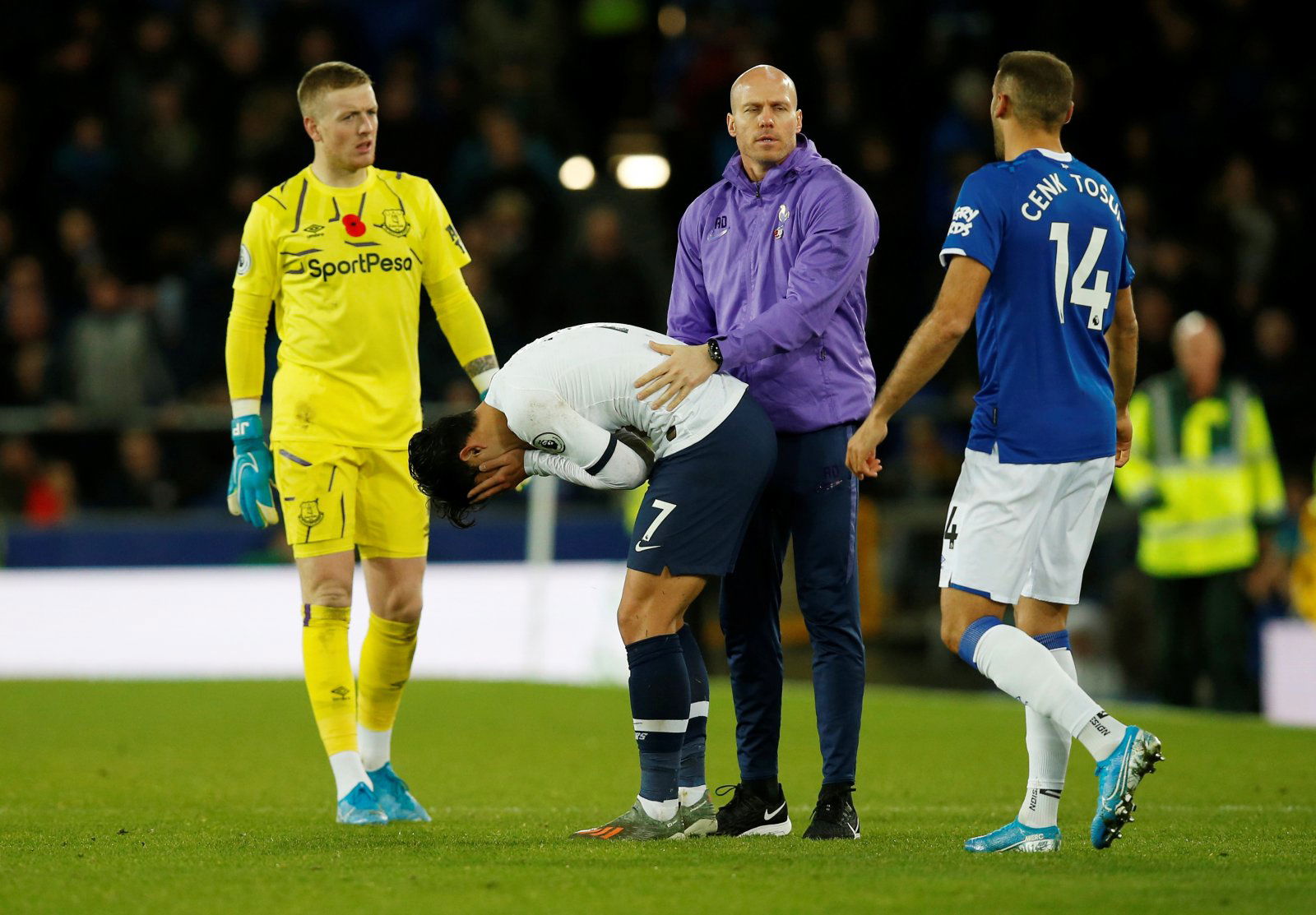 Everton fans were furious as Spurs' winger Son Heung-Min's red card was rescinded after the Blues' 1-1 draw against Tottenham.
The South Korea international was shown a red card by referee Martin Atkinson after his foul on Andre Gomes led to the fractured dislocation of his right ankle as the Portuguese midfielder landed awkwardly on the Goodison Park turf.
Atkinson originally only produced a yellow card but upgraded it once he saw the extent of the injury to the former Barcelona middle man.
Son's red card against Everton has been overturned

— Patrick Boyland (@Paddy_Boyland) November 5, 2019
Goals from Dele Alli and Cenk Tosun in the second half meant that the shares were spoiled. However, the game was overshadowed by Gomes' trauma.
After the north London side appealed the decision, the FA agreed and overturned the red card which means that Son will not face a ban despite causing a serious career-threatening injury to another player.
Fans were outraged with the decision and made their feelings clear on social media.
Here are some of the many angry reactions from Everton fans:
What a joke !!

— James Andrews (@SavEliiz2014) November 5, 2019
Football is destroyed.

— Jay Evans (@Jay_No_Z) November 5, 2019
Real shock that. Cant help thinking if the incident had been the other way round Gomes wouldn't have had it rescinded .

— Paul Bargery (@BargeTours) November 5, 2019
Absolute joke that. All Atkinson's fault for pulling out the yellow first or none of it would need explaining. He hunted him down and went studs up against his trailing leg. Not a ball in sight. PL Referees and all of their "panels" are a farce

— Tom Rowe (@tomrowe86) November 5, 2019
He should have had a yellow for the Mina simulation my guess is the red was voided because he'd issued a yellow first? Lunacy

— James Johnson (@JamesJo64540595) November 5, 2019
Unreal , that's a shocker.

— Graeme McVeigh (@GraemeMcV) November 5, 2019
Disgrace in the fact the official word after the game justifies the decision. And looking at the tackle!!

— John R (@JohnRobert1878) November 5, 2019
Joke. Why give him the red in the first place. The PL is corrupt from head to toe.

— Marcel B (@DNA_EFC) November 5, 2019