Everton: Fans fume at Niasse after refusal to go out on Championship loan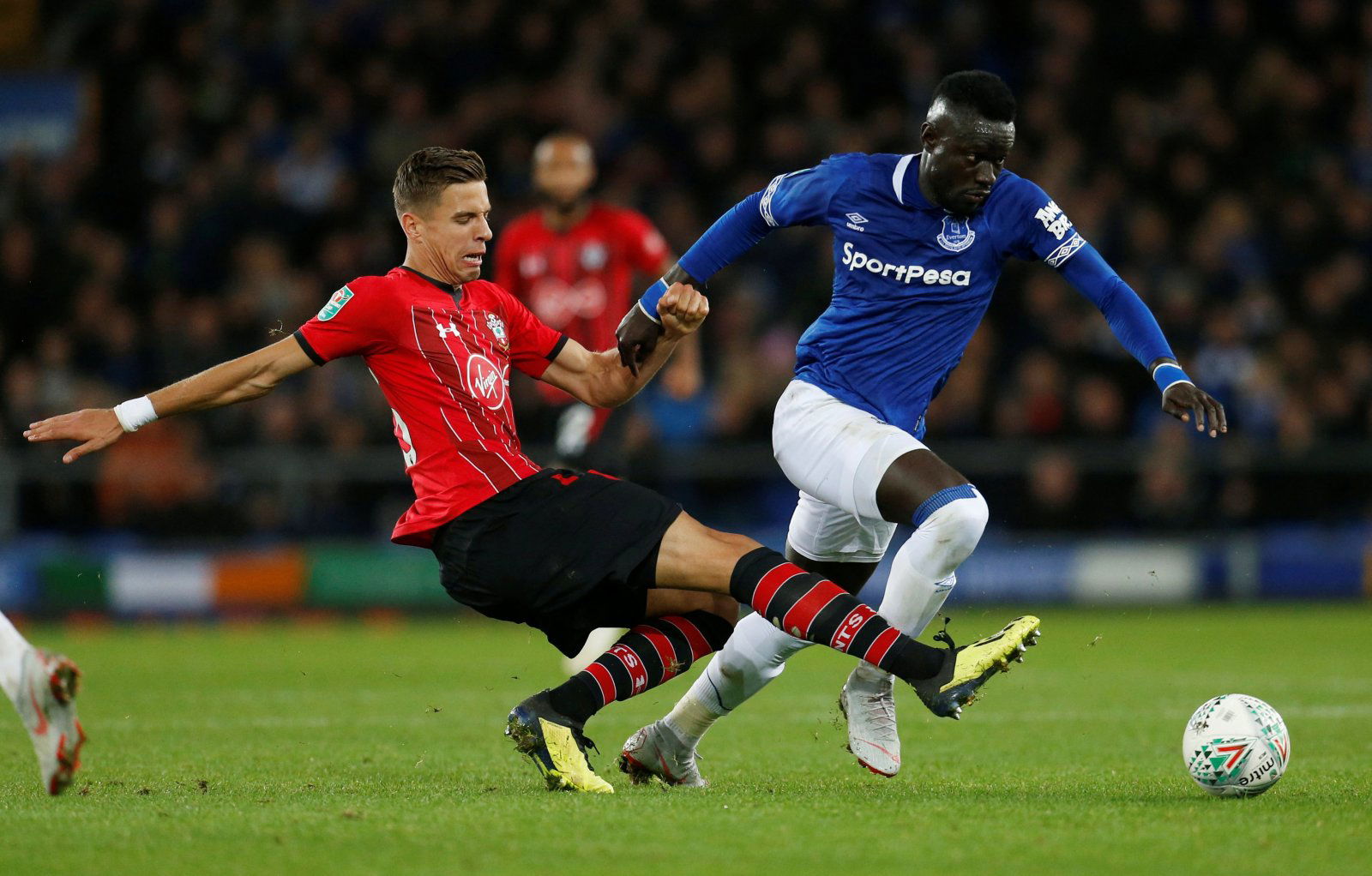 According to report from Football Insider, out-of-favour Everton striker Oumar Niasse has been dubious over dropping down to the Championship following interest from both Leeds United and Nottingham Forest – resulting in some Everton supporters lashing out at the forward. 
Niasse, who has made only seven substitute appearances for the Toffees over the last two seasons, going out on a half-season loan to Cardiff City in 2018/2019, is unlikely to feature many more times under Carlo Ancelotti's tenure – with Everton reportedly keen on shipping him out on loan again. The Senegalese forward, when last playing regularly for the Toffees, amassed just eight goals in 22 league appearances over the 2017/2018 season – perhaps hinting that he does not have a future on Merseyside.
Meanwhile, in-form Toffees striker Dominic Calvert-Lewin has managed score nine in 16 starts so far this season, keeping Niasse out the team. He is also taking more shots per game (2.1) than what his forward teammate averaged two years ago, as per WhoScored.com.
As a result, these Everton fans are keen for the forward to move on and have lambasted his stubbornness on Twitter – here's what they had to say.
Hanging round like a bad smell him

— Stuart (@Stupot1994) January 20, 2020
Beggars should not be choosers. Does the lad have boomerang blood? How he is still at EFC is unreal. If what happened to him under Keoman happened to me I would have left. Life is too short to have that sort of toxic environment.

— Sean Hollywood (@seanphwood_sean) January 20, 2020
I'm dubious about him being a footballer.

— Jim McLeish (@McleishJim) January 20, 2020
Probably scared of being shown to be not good enough at Championship level tbh.

— USM Paul Westerberg (@PaulWesterberg5) January 20, 2020
They'll be lucky if they can farm him out to Sunday league.

— Sir Robin Wood 🌹 Knight of the Realm (@WOODHEAP) January 20, 2020
Who does this guy think he is?.

— General 🇺🇸🇬🇧 (@GGenaral5) January 20, 2020
Should Niasse seek his return to form elsewhere? Join the discussion by commenting below…