Everton: Fans hope Djibril Sidibe retains starting place as Seamus Coleman nears injury comeback
Following last weekend's much-needed win over Chelsea, it seems as though Everton fans are extremely keen to finally get a positive run of results going.
As the squad prepare for their second game under the leadership of caretaker boss Duncan Ferguson, it was revealed that the squad could be boosted by the return of Seamus Coleman, who has missed the last few weeks through a rib injury.
Coleman has not featured since last month's defeat to Norwich City, with Djibril Sidibe deputising in his absence – and the on-loan Monaco defender received great praise from fans for his performance in last Saturday's uplifting victory over Frank Lampard's side.
Perhaps that goes some way to explaining why some fans reacted negatively to the possibility of Coleman reclaiming his place in the starting XI ahead of the Toffees' visit to Manchester United, with some supporters pleading with Ferguson to stick with Sidibe at Old Trafford.
Below is a selection of what Everton fans had to say about the team news:
Don't rush him back lads it's sound. Tell him to take the rest of the season off just to make sure

— Matt (@robertsmatty90) December 12, 2019
The rest of us aren't

— ✖️ (@joe78__) December 12, 2019
Dont want that crab back

— Tom (@TJR1878) December 12, 2019
Should be sidibe no matter how fit he is

— Alex Mason (@a_m_610) December 12, 2019
We want djibril😡

— Ethan Swales (@Ethan_Swales1) December 12, 2019
No I've enjoyed having a right back who can cross the ball

— Danny (@Danny2001__) December 12, 2019
We don't want Coleman though

— Ethan mckeown (@Ethanmckeown4) December 12, 2019
Play Sidibe anyway

— YFC (@Y_FriendlyCynic) December 12, 2019
Would you take David Moyes back at Everton?
Yes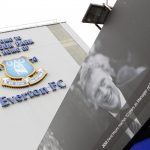 No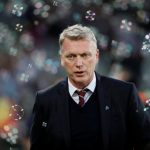 Everton fans, who should get the nod on Sunday? Let us know what you think below!