Everton: Fans laud Morgan Schneiderlin for 'wonderful gesture' to supporter following family loss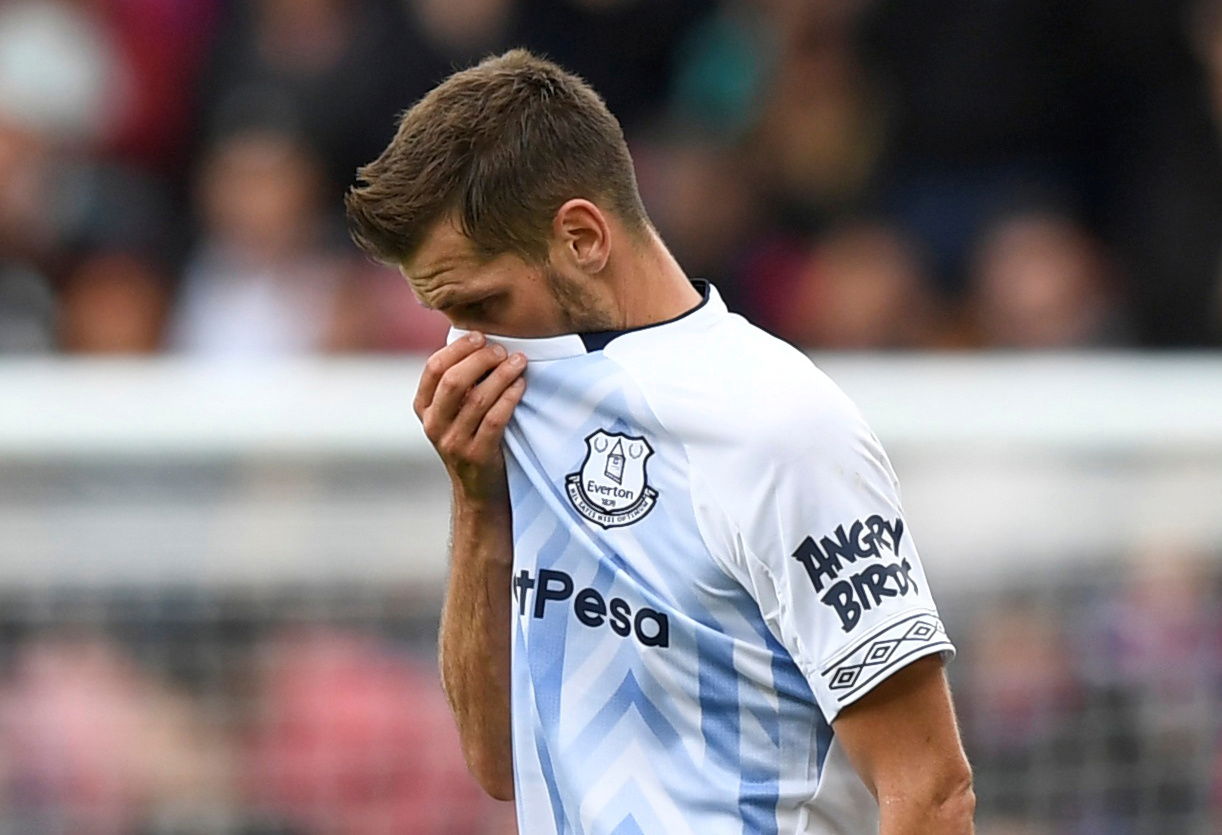 Loads of Everton fans have been lauding Morgan Schneiderlin for a 'wonderful gesture' offered to one Blues supporter, who had recently lost a family member.
Toffees fan Dan Griffiths posted a story to Reddit on Thursday evening noting that his mother had recently passed away following a lengthy battle with cancer, and how she had always said "see you in the Morgan Schneiderlin" before going to bed each night.
On the week of his mother's funeral, Griffiths reached out to Schneiderlin through his Instagram account and shared his tale with the midfielder, who swiftly replied back with a heart-warming gesture after being moved by the tale.
Schneiderlin has invited Griffiths and his family to attend the West Ham United game at Goodison Park this weekend as a personal guest of his, and shared a few messages with the Toffees supporter.
Everton have since shared Griffiths' post on their official Twitter account, with Blues fans lauding Schneiderlin for his actions of 'true class' that were 'a lovely thing to do'.
Here are some of the messages shared…
I'm not surprised anymore. This is just the expectation and high standard of the amazing club we follow. Well done @SchneiderlinMo4 #UTFT

— (@wazzaevo) October 18, 2019
@SchneiderlinMo4 Well Done true touch of class and my thoughts and prayers go to the family

— David Hughes (@daveblueallover) October 18, 2019
Gets a lot of stick but this is top class

— Joe Ainscough (@JAinscough7) October 18, 2019
That's brilliant mate

— NeilYNWA1892 (@NYnwa1892) October 18, 2019
Credit where it's due, that's a wonderful gesture from Morgan

— yespsb (@yespsb) October 18, 2019
In all the rubbish we hear and see on social media this is one of the stories that shines brightly. Sorry for the loss of your gran and well done to Morgan for offering up a ray of sunshine in these dark times.

— Steve Wainwright (@sa_wainwright) October 18, 2019
What a lovely thing to do. Top bloke @SchneiderlinMo4. The family will remember this small but wonderful gesture I'm sure

— Mark Austin (@aus3112) October 18, 2019
Incredible gesture from @SchneiderlinMo4

Genuinely kind and exactly what any Everton fan hopes for from our players.

— Gwladys – Alex (@NotReallyIrish) October 18, 2019
Brilliant that. Lovely way to pay respect to and remember your mam. Up the Toffees x

— Joey Crawford (@joeyrooster) October 18, 2019
Sometimes we forget that footballers are human beings. They have good bad days and some are nice people some are idiots well done @SchneiderlinMo4 a true humanitarian.

— Allan Harvey (@amh444_allan) October 18, 2019