Everton: Fans laugh off huge Haaland, Robertson, Evans and Maguire transfer claims
Former Toffees chief executive Steve Walsh, speaking to The Athletic via Liverpool Echo [9:20], has made extraordinary claims that he tried to orchestrate moves for Andrew Robertson, Jonny Evans, Harry Maguire and Erling Haaland whilst on the board. 
Do you believe Walsh's claims?
Yes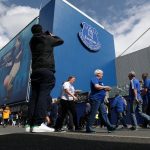 No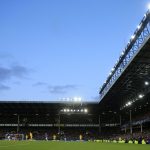 If Walsh is to be believed, and supporters are extremely sceptical, he apparently offered the club huge deals to sign duo Robertson and Maguire during their Hull days for a combined £20 million – whilst also having a 'deal done' for Evans before the club rejected him as well.
Perhaps the most shocking of all, Walsh claims that Everton could've even snapped up Norweigan starlet Haaland for the bargain fee of £3.4 million – with him and his father (Alf-Inge Haaland, former Manchester City man) apparently waiting at Goodison for the deal to happen.
Regardless of his huge claims, Toffees supporters have responded with scepticism – possibly hinting that the former member of the board isn't taking his exit from the role with too much grace.
Here's what they had to say on Twitter.
How many names that have done as much as Lookman? A gambler only tells you his wins

— Gary Hegarty (@hegars74) November 18, 2019
Thats down to him isnt it?

— Mark L (@Toffybolox) November 18, 2019
We ended up with Lucas Digne and King Yerald anyway so I'm not bothered.

— Bradley Rowlands (@BradEFC10) November 18, 2019
Steve Walsh was in Pizza Express Woking signing all these players was he?

— Martyn Leach (@martypl76) November 18, 2019
I refuse to believe Haland. Look at his career in 2017

— Louis Crawford (@LouisCrawford10) November 18, 2019
All coming from the man that set us back 5years

— Cal Johnny cal (@johnocallagha11) November 18, 2019
He tell anyone he tried to spend 28 million on Evans and give him 80-odd grand a week? No, he missed that detail then.

— Connor Bennett (@ConnorBennett14) November 18, 2019