Everton: Fans look back FA Cup semi-final defeat in 2016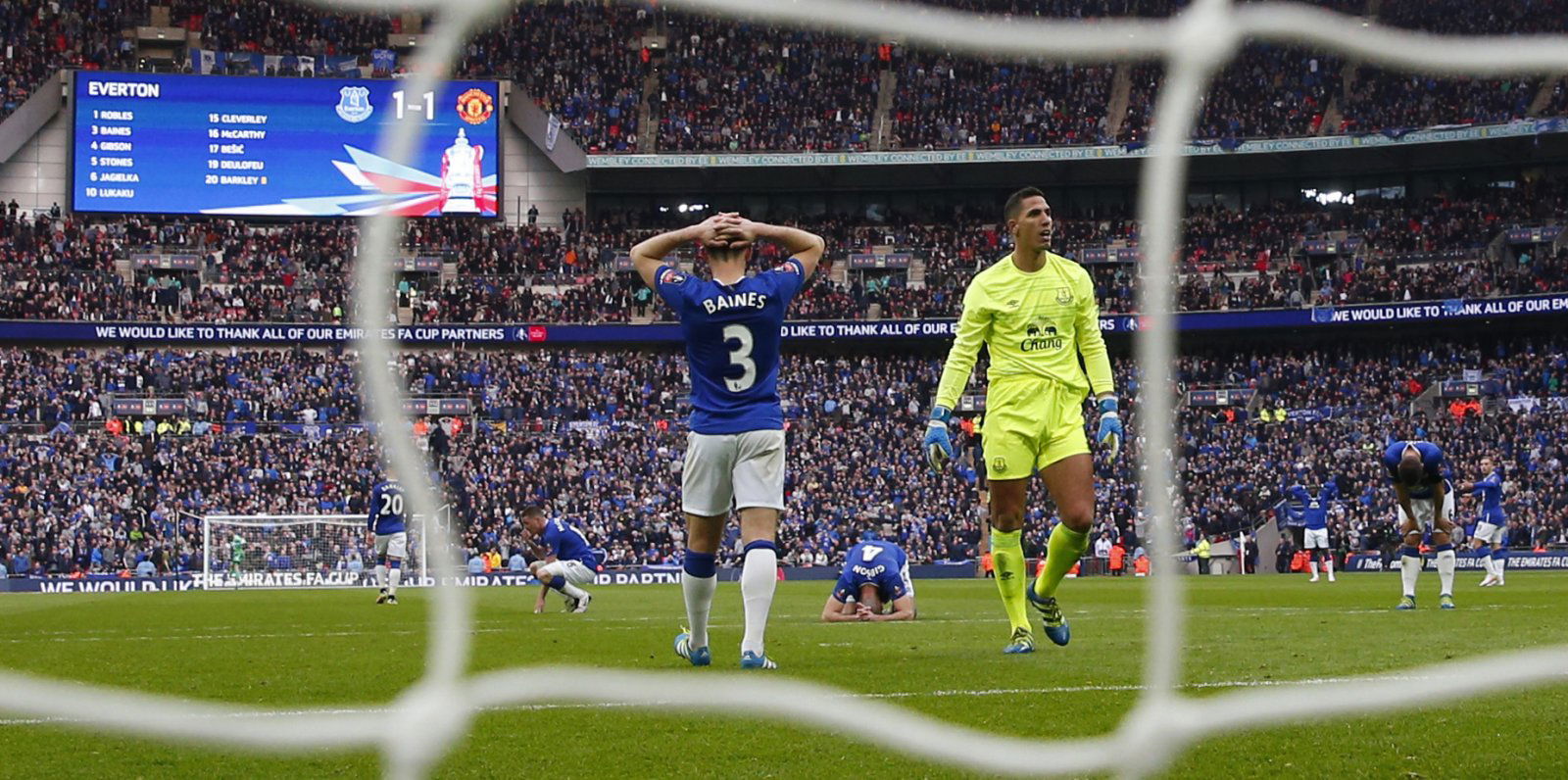 Everton fans have looked back with an element of frustration at their FA Cup semi-final defeat to Manchester United in 2016.
The Toffees' were knocked out at the penultimate stage of the domestic cup competition after losing 2-1 to the Red Devils at Wembley, with a 93rd-minute winner from Anthony Martial enough to send the Toffees packing.
Roberto Martinez's side levelled the affair after an own goal from United's Chris Smalling cancelled out ex-Blues' Marouane Fellaini's first-half opener.
A lot of people throw the Everton v Chelsea FA Cup Final as the year we should have won a trophy. For me, this has got to be the one, absolutely battered United, chance after chance, only to play Crystal Palace in the final. Never getting a better opportunity imo.#EFC https://t.co/rIAt8w0Gbb

— The Gwladys Street (@TheGwladysSt) November 18, 2019
Striker Romelu Lukaku was guilty of missing many chances during the match and this was a common complaint with the Gwladys Street faithful.
Supporters agreed that it was a chance of winning silverware that they didn't take and made their feelings clear on social media.
Here you will find some of the many frustrated comments from Everton fans:
Makes me feel sick that day

— Cal (@CallumCalwillo) November 18, 2019
That Martial goal crushed my soul a little and I'll never recover tbh

— Tom Gowers 💙AG21 (@TomGowers9) November 18, 2019
Agreed. Broke me that match. Great day until near the end of the match. Horrible trip home. Just felt miserable. Real opportunity gone.

— Paul Sweeney (@paulcsweeney) November 18, 2019
Joke how we never went through that day #cursed

— simmo (@simmo8787) November 18, 2019
If we had got rid of brown shoes after the humiliation at Anfield three days prior I remain convinced we'd have beaten a poor Manchester United side that day. Fact brown shoes let Lukaku take that penalty when Baines was on the field summed up what he did to the club

— Roger Mottram (@rogerefc) November 18, 2019
Same, utterly broke me. Back to the hotel in silence.

— Ian G (@IanG1878) November 18, 2019