Everton: Fans losing trust in Marco Silva after 'underwhelming' press conference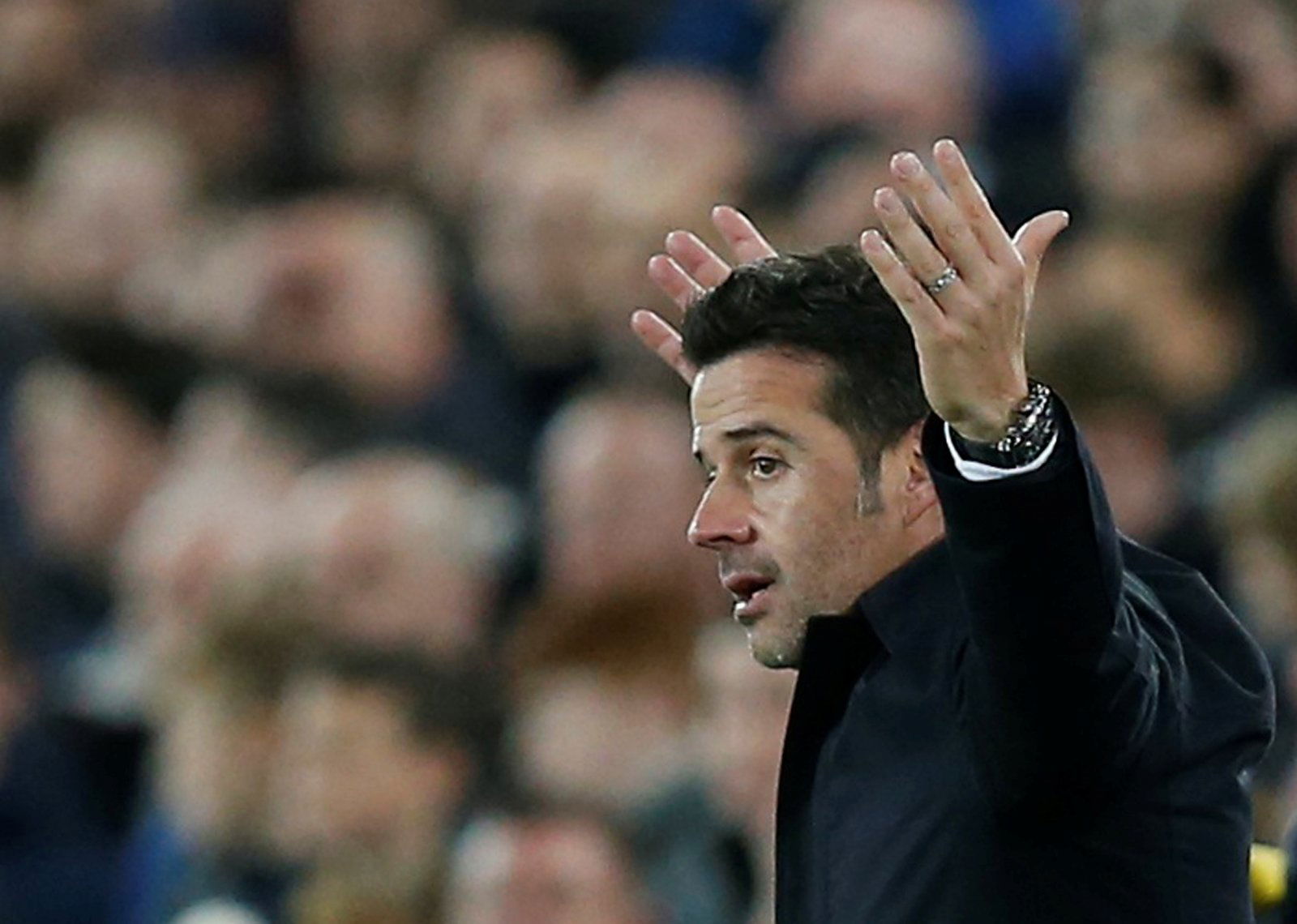 Everton supporters have criticised manager Marco Silva after what they described as an 'underwhelming' press conference and have questioned his passion for the club.
The Portuguese manager came under fire from supporters on social media after their 1-1 draw against Spurs in the Premier League. They accused him of not sticking up for the club in the wake of Andre Gomes' horrific injury that he sustained from a tackle by Son Heung-min.
The 26-year-old suffered a fractured dislocation of his right ankle and the Daily Express revealed that he could be out for up to a year as he goes through a rehabilitation programme.
The South Korea international was sent off for the challenge but his dismissal was later rescinded by an independent panel.
Supporters were not happy with the manager and made their feelings clear once more on social media against a man who is already under intense scrutiny at Goodison Park.
One fan said that his words were 'as wishy-washy as his tactics', while another said that the club are lacking leadership from the captain to the manager.
Here you will find some of the best comments from Everton fans:
How underwhelming. As wishy washy as his tactics

— blue is the colour (@DJC1953) November 6, 2019
Needs to stand up for his players in public and not make it seem like he agrees with the the national media perception. Richarlison won't win a throw in at this rate.

— Joe Winter (@joewinter11) November 6, 2019
Everton lacking leadership from captain to manager. Yikes

— Don (@gingEER13) November 6, 2019
After 1.5 years at Everton, he has made us the 4th worst team in the league. Compared to Rogers at Leicester, in less than a year, he has made them the 3rd best team in the league. Silva has flattered to deceive. And the board still believes that he will take us to 6th place!

— Salem (@Salemail2010) November 7, 2019
You've got to love his passion …….

— marko 💙 (@markfazza1974) November 6, 2019
Faff

— PH E.F.C (@HowiePT) November 7, 2019
He doesn't know Gomes will come back stronger. Could be not as good. Was exactly the same nonsense with Coleman that delayed us getting the right back we needed on time

— blueeee (@Toffeemaan) November 7, 2019
On VAR And referees Silva and @Everton had the chance to air the views that every one shares.
The match on Saturday showed fans clear frustration with both and this didn't cut it

— Damian Wyatt (@damian_wyatt) November 6, 2019